01.06.2015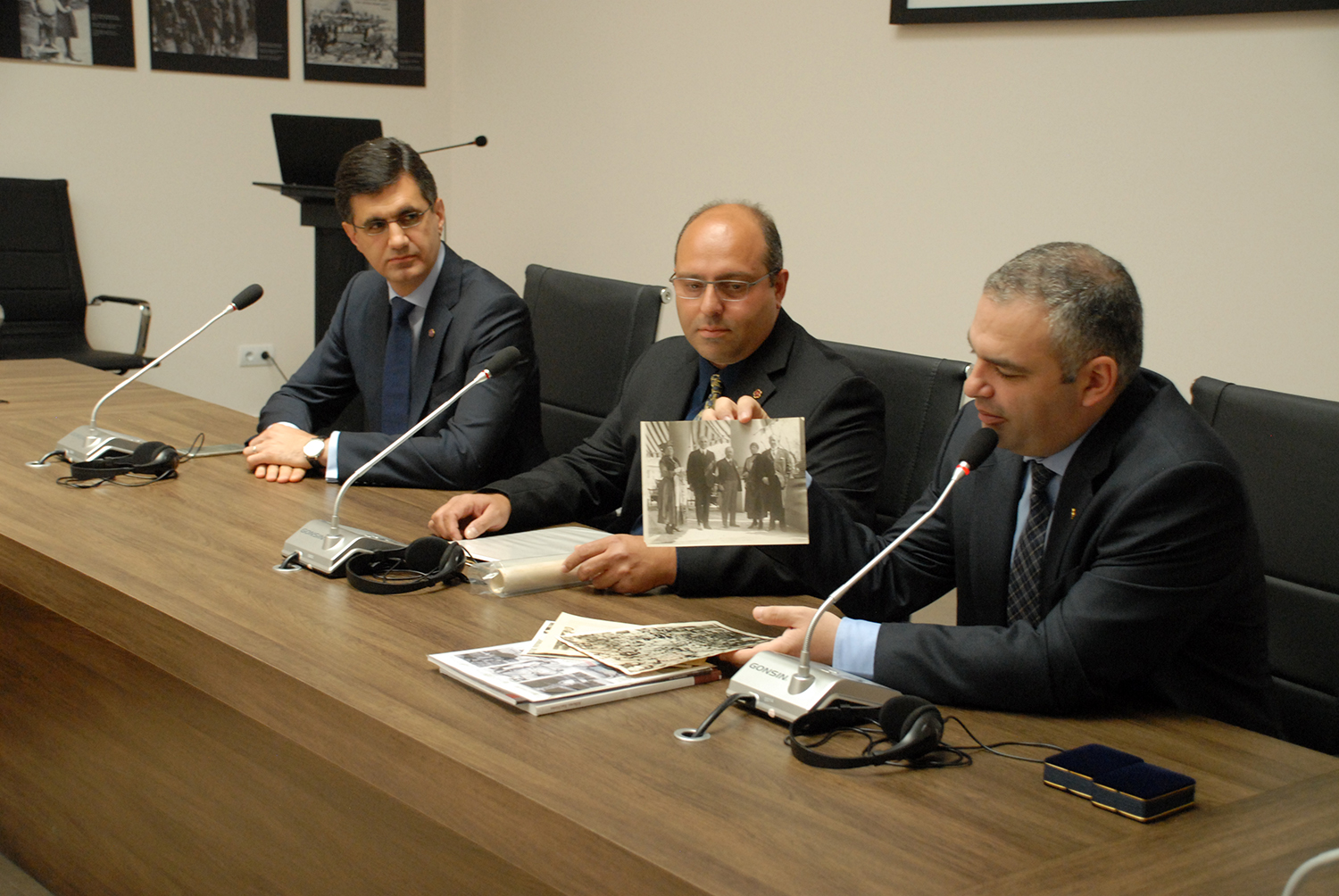 Any testimony, letters, photographs, postcards related to the Armenian Genocide is of great importance for studying the facts of the period. Over years the Armenian Genocide Museum-Institute collection has been enriched with many valuable samples, purchased thanked to individual donations and financial supports.
In this regard, the cooperation of VivaCell-MTS General Manager Ralph Yirikian's with the Armenian Genocide Museum-Institute has already become a tradition. In the last years, with the direct support of Ralph Yirikian the museum collection was enriched with unique items, particularly, an antique postcard collection with photos of Western Armenia and Armenian themes; rare books of significant source, historical documents on the humanitarian support to the Armenian Genocide survivors; an original photo of the Armenian refugees, personal items, letters, stamps, family photos of renowned Armenian families, old newspapers of great exhibition importance referring to the life of Western Armenians before the genocide.
A considerable part of the exhibition items was obtained by the support of Armenian-American citizens from Los Angeles, father and son, Ohannes and Hratch Hannessian. Owner of "Shirak" Publishing House, Hannessian family has collected over years valuable documents about the Armenian Genocide nowadays available for the public, compiled years of research into valuable books and documents nowadays accessible to every Armenian.
This time too, thanks to the efforts of Ralph Yirikian and Hratch Hannessian valuable samples were obtained and reached the Armenian Genocide Museum-Institute.
VivaCell-MTS General Manager Ralph Yirikian said:
"To know the truth is not enough. In order to achieve justice we have to make that truth reachable for the public, by presenting irrefutable proofs and facts. Each Armenian bears the consequences of the genocide and as a nation we have to work for its recognition and elimination of the consequences, as much as we can. The work of the Armenian Genocide Museum-Institute is invaluable, and we are ready to support this institution".