Photos of Armenian Genocide
PHOTO COLLECTION OF ARMENIAN GENOCIDE
There are numerous photos related to the Armenian genocide taken by various eyewitnesses and included in the holdings of many archives worldwide, particularly Russian, German, Austrian, American, Norwegian, Armenian and others. Taking into account the period of the tragic events, when photo cameras were not available for everyone, especially in the war time period and in the places out of the main urban centers, those photos represent as the most important evidence of the tragedy of Armenian nation. During the WWI the Turkish government strongly prohibited taking any photos of Armenian deportees or bodies of those, who were killed or died during the death marches. Nevertheless there are hundreds of photo evidences of the Armenian genocide, which are the main visual sources of the "the first ideologically motivated genocide of the 20th century".
Every year dozens of new photo materials are revealed from various sources.
PHOTO COLLECTION OF ARMENIAN GENOCIDE
Hamidian atrocities 1894-1896
Adana massacre 1909
Armenian genocide of the 1915-1923

---

DONATE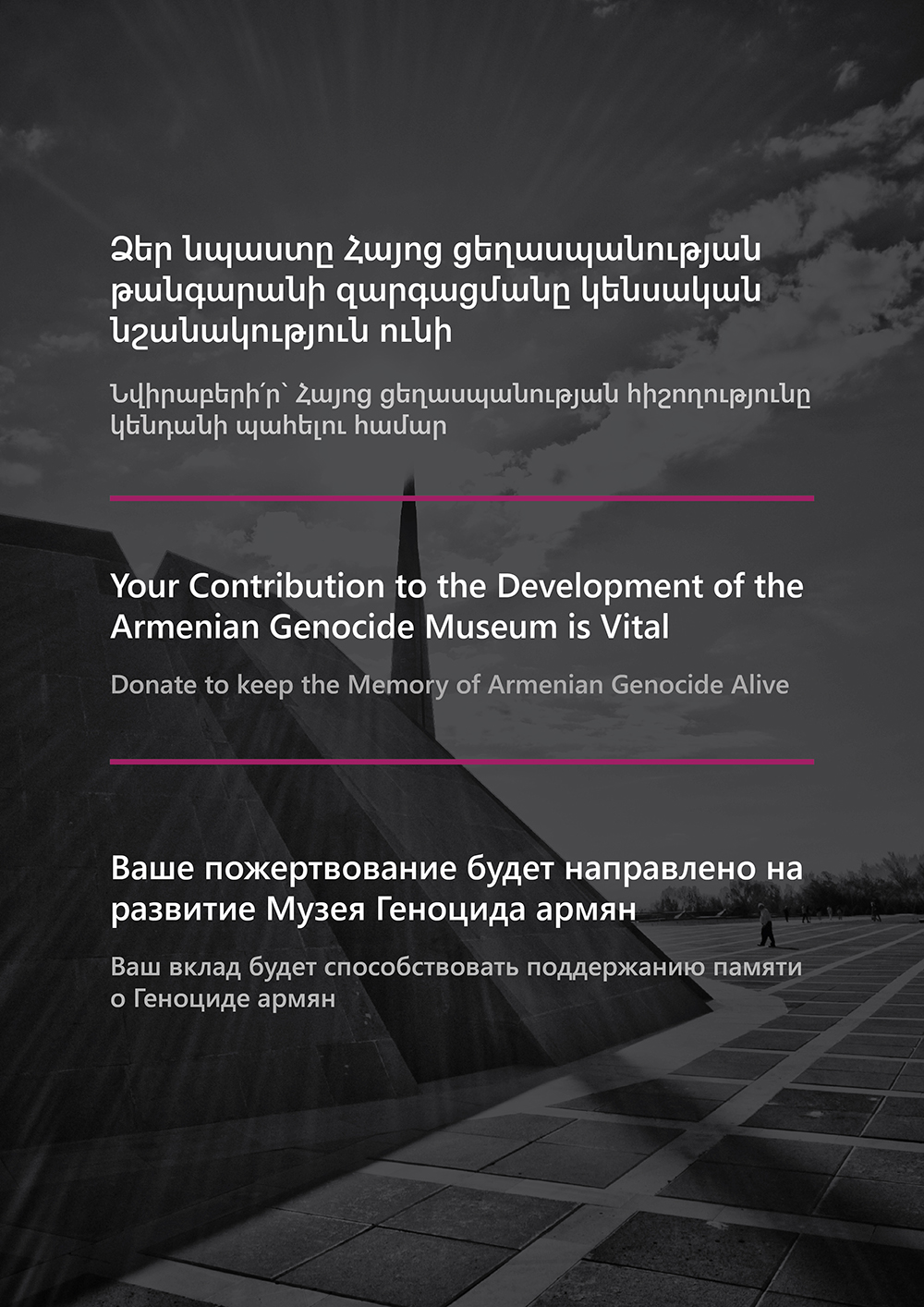 TO KEEP THE MEMORY OF THE ARMENIAN GENOCIDE ALIVE

Special Projects Implemented by the Armenian Genocide Museum-Institute Foundation
COPYRIGHT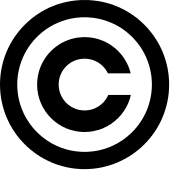 AGMI BOOKSTORE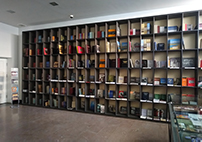 The Armenian Genocide Museum-Institute's "World of Books"
TESTIMONIAL OF ARMENIAN GENOCIDE SURVIVORS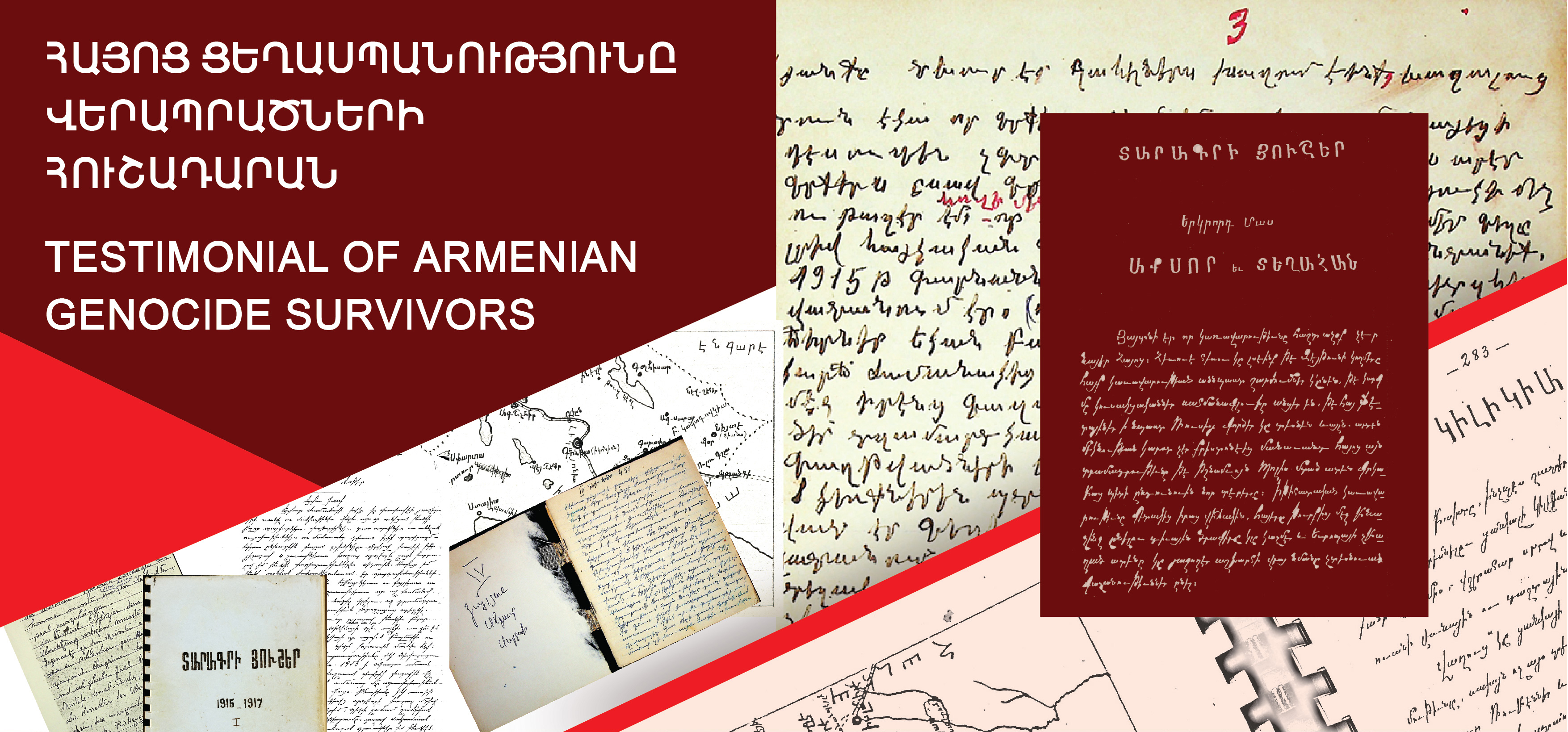 THE AGMI COLLECTION OF UNPUBLISHED MEMOIRS


ONLINE EXHIBITION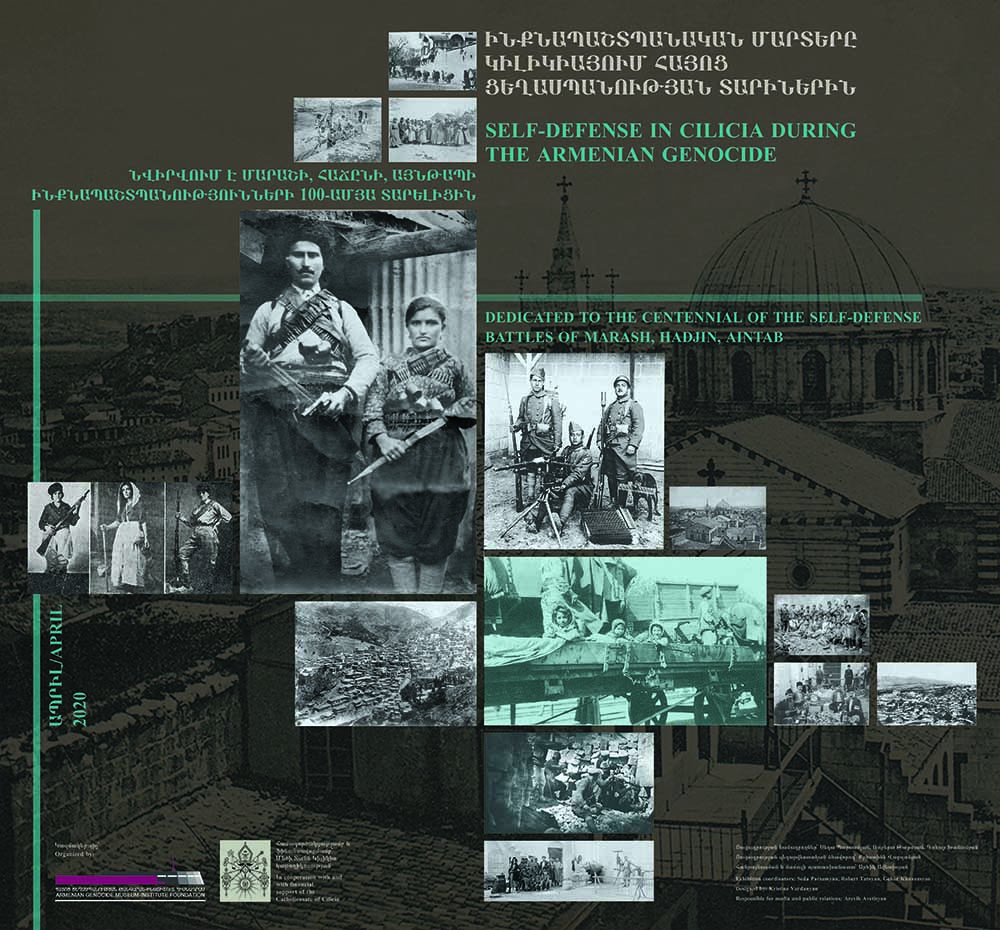 SELF-DEFENSE IN CILICIA DURING THE ARMENIAN GENOCIDE

DEDICATED TO THE CENTENNIAL OF THE SELF-DEFENSE BATTLES OF MARASH, HADJIN, AINTAB
LEMKIN SCHOLARSHIP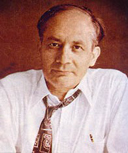 AGMI ANNOUNCES 2022
LEMKIN SCHOLARSHIP FOR FOREIGN STUDENTS
TRANSFER YOUR MEMORY
Share your family story, Transfer your memory to generations.
On the eve of April 24, the Armenian Genocide Museum-Institute undertakes an initiative "transfer your memory".