02.04.2015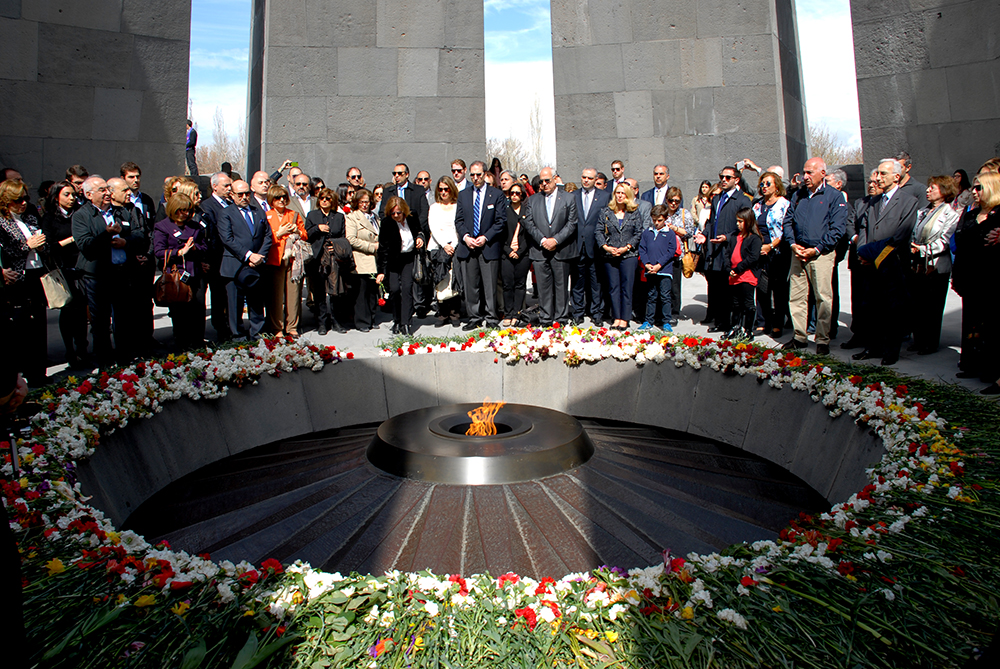 The members of the AGBU 88th General Assembly headed by the chairman Berj Sedrakian visited Tsitsernakaberd Memorial Complex.
AGBU chairman laid a wreath at the monument and then the members of the delegation from different countries put flowers at the eternal fire and honored the memory of the innocent victims with a minute of silence.
The guests also visited the temporary exhibition hall of the Armenian Genocide Museum-Institute accompanied with the AGMI Director and got acquainted with the exhibition on the history of the Armenian Genocide.