02.04.2015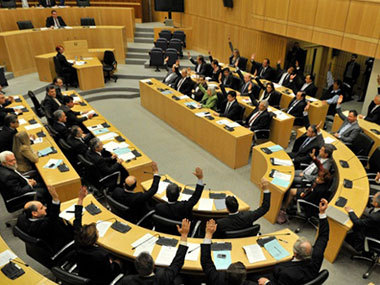 A member of the Cyprus Parliament Vardges Mahdesyan has reported that on April 2, 2015, the Cypriot Parliament unanimously adopted a bill criminalizing the Armenian Genocide denial. The bill was submitted to the Parliament jointly by all political parties represented in the Cypriot Parliament. The bill will penalize denial of genocides, war crimes and crimes against humanity.
The bill was proposed to be passed on the occasion of the Centennial of the Armenian Genocide.
Under the law those who deny the Armenian Genocide in Cyprus will face five-year imprisonment and a fine of 10,000 euro.
Cyprus is the fourth European country after Greece, Switzerland and Slovakia to criminalize the Armenian Genocide denial.
The President of Cyprus will visit Yerevan on April 24 on the occasion of the Armenian Genocide Centennial.
The RA Foreign Minister Edward Nalbandyan issued a statement welcoming the adoption of the bill by the Cypriot Parliament.
According to the press service of the Ministry of Foreign Affairs, Nalbandyan has mentioned that "With the passage of this bill Cyprus has made an important contribution to the noble task of preventing genocides and crimes against humanity".
The Republic of Cyprus recognized the Armenian Genocide in 1975.