02.11.2023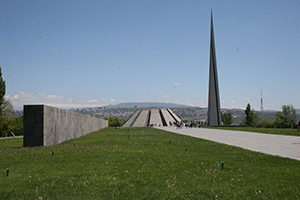 The Armenian Genocide Museum-Institute hereby announces a competition to fill vacancies for researchers in the Department of the Study of the Oppression of the Armenians of Artsakh, Nakhichevan and Azerbaijan.
Applicants must fulfil the following requirements:
1. Possess at least a master's degree in genocide studies, international law, history, oriental studies and other related fields.
2. Good command of spoken and written English.
Knowledge of the Azerbaijani language and scientific article(s) will be considered as an advantage.
Applicants should send their CV to info@genocide-museum.am by November 20 of this year.
Selected applicants will be invited for an interview.