03.04.2015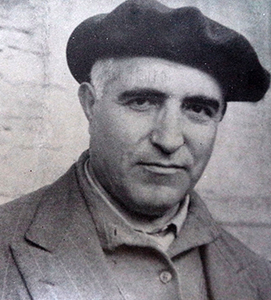 Mihran Mavian was born in Adapazar, on July 26, 1900. In summer 1915, Turkish authorities began the massacre and deportation of 25.000 Armenians in Adapazar. The whole Mavian family was killed except three children: Mihran, his brother and sister. After the Mudros Armistice in October 1918, they returned to Adapazar with 4000 other Armenians. Finding their home destroyed they were forced to leave. 300 Armenians who remained there were also slaughtered afterwards. After wandering for many years Mavian arrived in France in 1923, established in Marseille where he was involved in social activities. He was a member of the French Communist Party of Armenia Relief Committee since 1928.
In 1940-1944, during the German occupation of France, Mavian participated in French Resistance movement, becoming a member of a French Resistance hero Misak Manushian's group. Mavian wrote in his memories:
"After 1941 the hitlerists threw away their mask of "Good conquerors". They started from the Jews, whom they forced to have yellow star on their chests. Then they collected all of them: men, women, elderly and children and derived to Trance. All of these reminded me the tragedy of the Armenians in 1915".
Representatives of other nationalities were also among Manushian's group, including a Jew named Leo, who was a former warrior in the international brigade fighting against the Italian-German conquerors and fascists in Spain. It was clear that he need to be hiden. Mavian took the certificate of Levon Basmajian from Adapazar from the Armenian Apostolic Church, and Leo's documents were prepared as a construction worker at a German airport in the city of Conch. In his book Mihran mentions, that Leo justified those efforts by becoming one of the brave warriors of Manushian's group.
However, the case of Armenian resisting group in the occupied Paris could not be overlooked by the German police. On 21 February 1944, Manushian was arrested and shot to death with several comrades in Mon-Valerian not far away from Paris. During the years of Nazi occupation of Paris 4500 people were shot to death at that very same place. The next day, on February 23, Mavian was also arrested and imprisoned in "Frein", where prisoners convicted to death were kept, from where the only "exit" was the concentration camp. After about a month of tortures and questionings he was moved to Combiene camp for political prisoners:
"I had no longer a name, or last name, only a number; 29063".
On April 27, 1944, Mavian was moved to Germany with 1800 other people. He was placed in Auschwitz - the most effective death factory during Hitler's regime, where on the gates was written "Work gives freedom" (Arbeit macht Freiheit). Mavian mentions that the incessant smoke coming out the chimney of that square stone building became his nightmare. From Auschwitz to Buchenwald, than to Flosenburg, this was
"a hell comparing to Buchenwald. Who enters there never comes out alive".
There in the camp he witnessed Fascist inhumane atrocities, the death of his friends, including Armenians, and bore many hardships...
In 1945, the other prisoners of the concentration camps were also brought to Flosenburg, the Jews were killed immediately, and the others were forced to walk to the mountains. On April 20, the camp was evacuated:
"Once again I am going through my teenage years; the deportation routs of my nation. I see the dead bodies of the Armenians thrown on the road sides as a prey for jackals and crows. And now I am walking near the dead bodies of the all Europeans nationalities".
American armored vehicles were approaching; non German planes appeared in the air. Mavian realized that the prisoners walking through the hillside were thereafter witnessing the crime and killing them became a necessary condition for the panicky German SS. Mavian escaped carrying his friend Beshar on his back.
In 1946 he pays his retribution towards his perished friends. On June 10 he leaved to Germany, Dachau –a former concentration camp - which was turned into the court and gave evidence against the German criminals of Flosenburg.
Saving Leo - a Jew, participating in Resistance Movement, passing Nazi concentration camps, being not a human but a number (Auschwitz №186060, Buchenwald №53350, Flosenburg №10018), Mihran Mavian could survive, returned back to France and published his memoirs "From Netherworld of Crime" (1976), expressing hope in the preface, that the book might become a monument for his friends who were burnt alive in the Hitlerian dead camps and a tombstone for his father, Minas Mavian, who had never had a grave.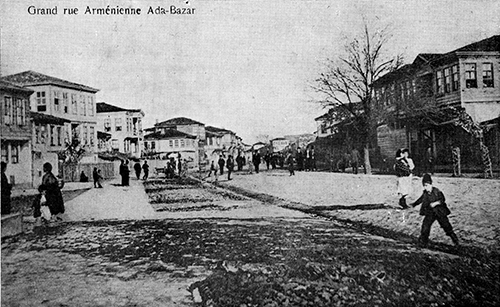 Panorama of the Armenian district in Adapazar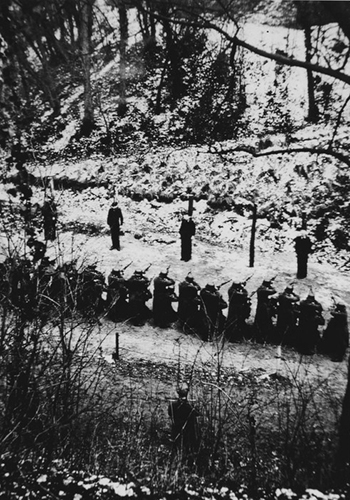 Shooting scene of Misak Manushian and his 21 comrades, Mon Valerian, 1944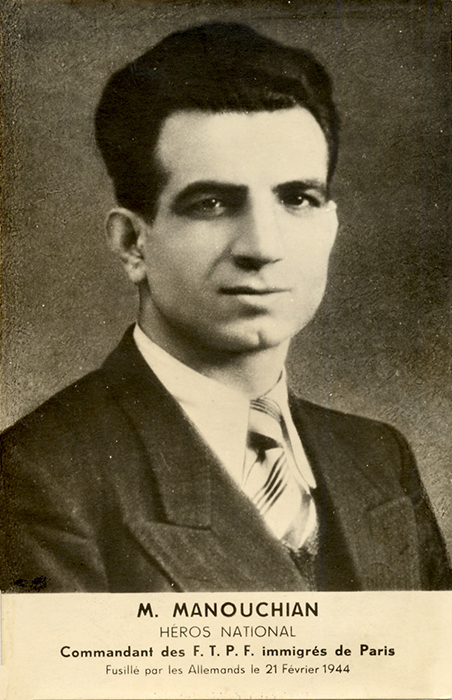 Misak Manushian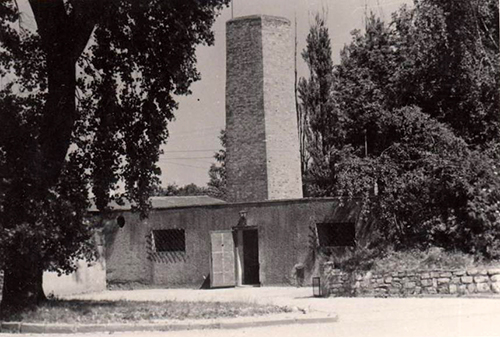 Crematorium in the concentration camp of Auschwitz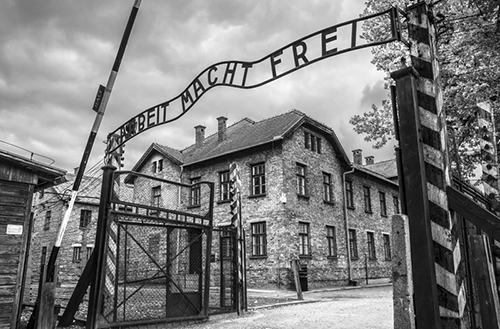 Concentration camp of Auschwitz; on the gate: "Work gives Freedom"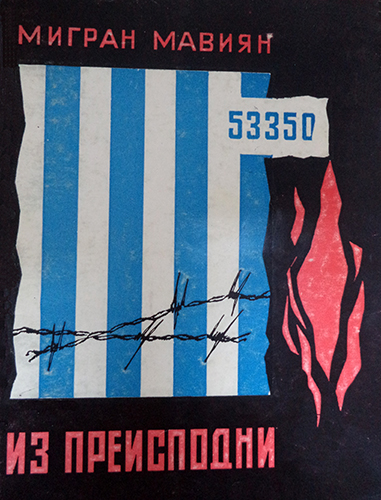 The front page of the Russian translation (1978) of "From Netherworld of Crime" by Mihran Mavian, published in 1976