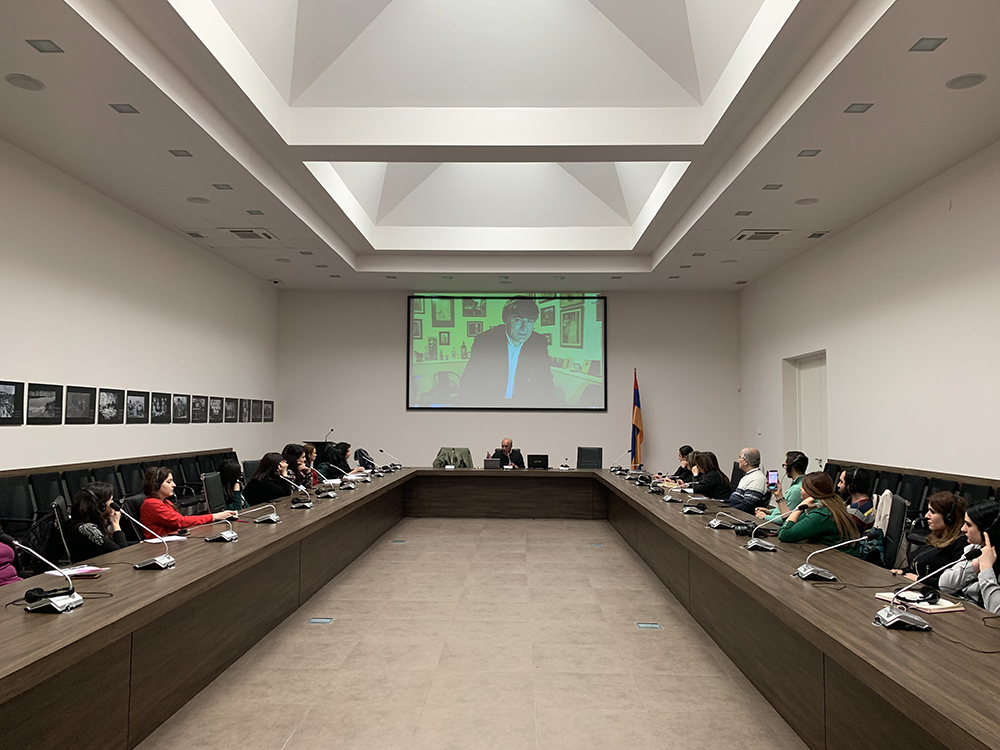 Starting from February 2019 the Armenian Genocide Museum-Institute Foundation has launched a series of public lectures.
On March 29, at the AGMI conference hall, Stephan Astourian, Executive Director of the Armenian Studies Program and Adjunct Assistant Professor of History at the University of California-Berkeley, has delivered a lecture titled
"The process of polarization of the Armenian-Turkish relations from 1850 to 1915".
The meeting was followed by an active discussion, question and answers.
On April 2, a lecture was delivered by a well-known French-Armenian historian, genocide scholar Raymond Kevorkian, titled
"Studying and teaching the Armenian Genocide".
Professor Kevorkian presented the sources of studying the Armenian Genocide and also concentrated on the teaching methodologies.
Please be informed that AGMI lectures can be attended by professionals of the field, students, journalists and others who are interested. Entrance is free.
Information on such events can be found on the following pages of the AGMI Foundation:
http://genocide-museum.am/arm/eventsAGMI.php
https://www.facebook.com/armeniangenocidemuseum/