04.08.2015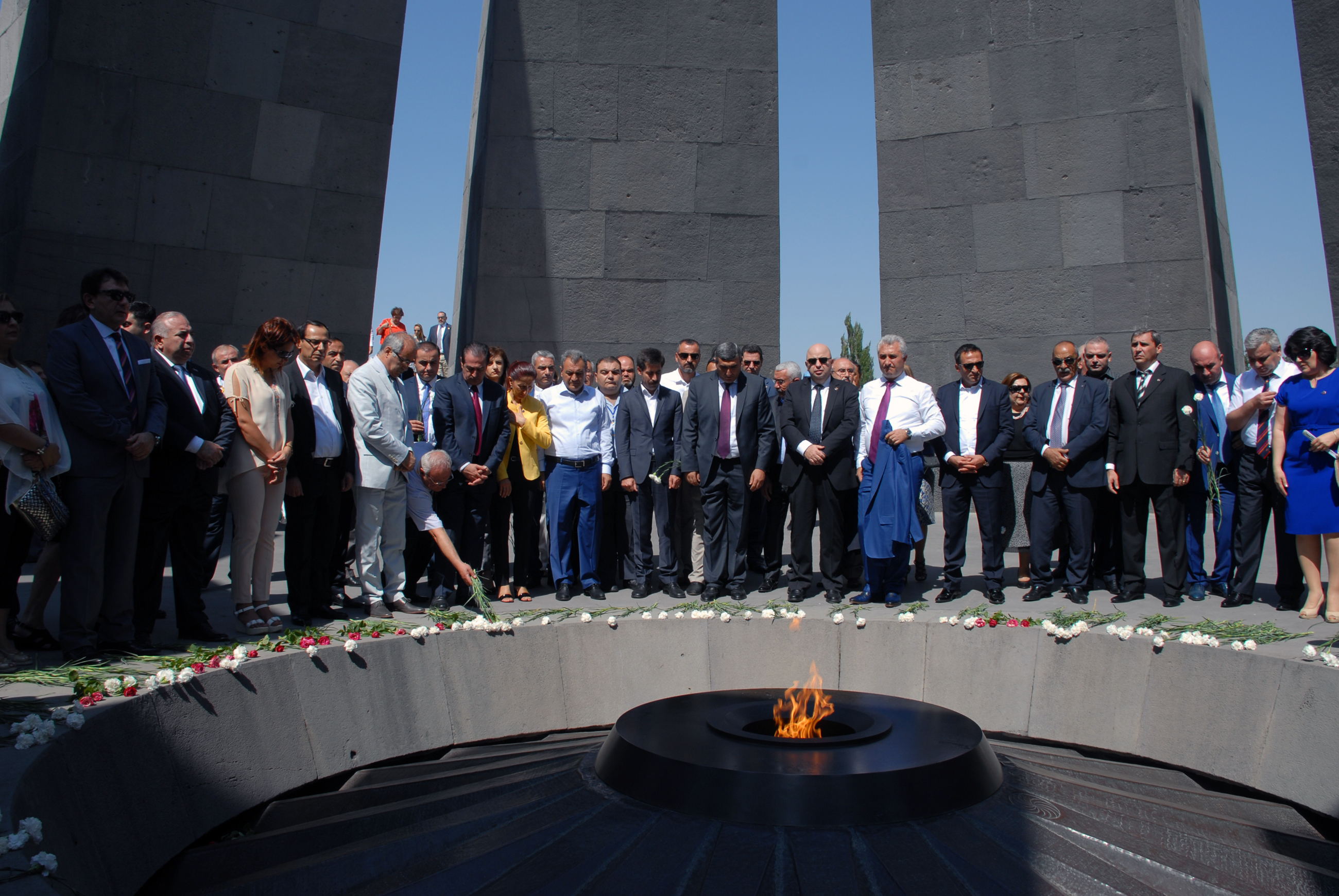 On 3 August, members of Turkish delegation who arrived in Armenia to participate in the 6th Pan-Armenian Summer Games, visited Tsitsernakaberd Memorial Complex accompanied with Ishkhan Zakaryan, the Chairman of Pan-Armenian Games World Committee and members of executive committee.
The Turkish delegation comprised of Mayor of Van Bekir Kaya and Co-mayor Hatice Çoban, mayor of Bitlis Hüseyin Olan, Mayor of Mutk Ozkan Birlik, Mayor of Norshen Emin Özkan, Mayor of Diarbekir Suri District Fatma Shek Barut and other high-ranking officials.
Members of the delegation put flowers at the eternal fire of the Memorial Complex and honored the memory of holy martyrs of the Armenian Genocide with a minute of silence.
The Turkish guests also visited Armenian Genocide Museum accompanied by AGMI Director Hayk Demoyan, and got familiarized with the exhibition. They were introduces with unique exhibition items, photographs and chronicles.
At the end of the visit AGMI Director handed to the mayors his latest monograph "Armenian Sports and Gymnastics in the Ottoman Empire".