03.11.2015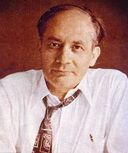 The Armenian Genocide Museum-Institute announces 2016 LEMKIN SCHOLARSHIP program for foreign students and PhD candidates. Raphael Lemkin scholarship is intended to enable foreign students and young scientists, who specialize in genocide studies, especially in the Armenian Genocide, to visit Armenia for a month to conduct research in local scientific institutions and libraries.
The Armenian Genocide Museum-Institute will provide researchers possibility to carry out their research in AGMI, including necessary research materials and consultation.
The deadline for application is on 15 December, 2015. The winner will be selected by the Scientific Council of the AGMI on 25 December, 2015.
The AGMI will cover all travel and accommodation expenses related to the nominee. A separate funding will be provided to cover some per diem and research expanses.
- See more at: http://genocide-museum.am/eng/lemkin2015.eng.php#sthash.3M9bRz4m.dpuf