03.11.2015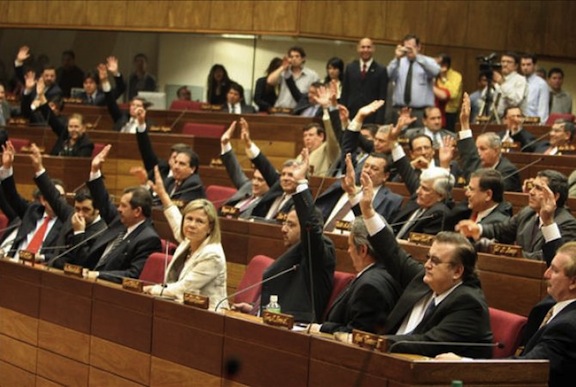 On 29 October, the Senate of the Republic of Paraguay adopted a resolution recognizing and condemning the Armenian Genocide.
The first article of the resolution reads: "The Senate of the Republic of Paraguay recognizes the genocide of the Armenian people in the period 1915-1923, committed by the Turkish-Ottoman Empire, when commemorating this year the centenary of that crime against humanity".
The bill was presented to Paraguay Progressive Democratic Party by the efforts of Armenian National Committee. The bill was introduced by Senator Desiree Masi, and was supported by nine senators from all parties.
South American countries; Uruguay, Argentina, Chile, Brazil, Bolivia, Venezuela, and some cities and states of other countries have recognized and condemned the Armenian Genocide.