04.04.2019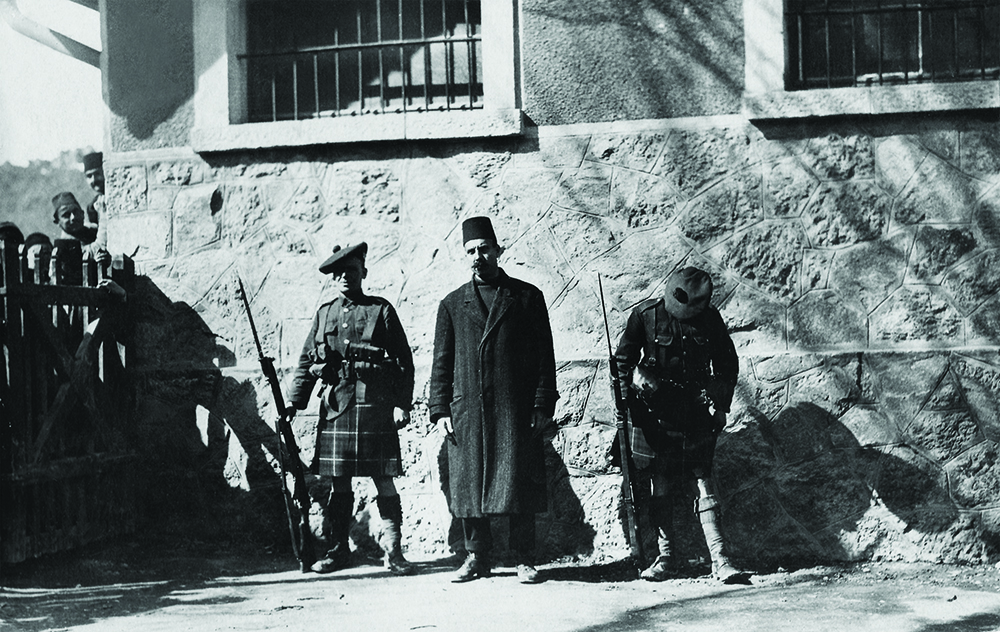 The photo is of Hakki Bey, Ottoman Army General, who was arrested on March 7, 1919 by Scottish soldiers of the British Army.

The photo was taken at the train station of Afyon Karahisar by the official photographer of James Barton, Executive Director of the American Near East Relief, who had arrived in the city at the very same day.


The name of Hakki Bey (1883-1923), General of the Ottoman Army, head of the Military Conscription Commission, one of the direct perpetrators of the massacres, is associated with the slaughter and deportation of around 40.000 Armenians.
By the command of Hakki Bey, who was appointed by the Young Turks as the "saver" of Armenians, 40.000 Armenians were deported and driven to the deserts of Der el-Zor, where almost all of them died from starvation and diseases.
Another horrible act was also committed by his order - 300 Armenian orphans were brought out of the orphanages by Turks and burned alive after placing them in rail road carts.
On March 7, 1919, a group of Armenians who survived the Genocide had noticed and recognized Hakki Bey, who called himself "God of Armenians" at the train station of Afyon Karahisar. Some of them ran and caught their executioner. Afterwards he was arrested by British soldiers.
"This wild beast called himself "God of Armenians" in Der Zor and had fun setting eighteen wagons with Armenian orphans on fire with fuel".
"Tchakatamart" newspaper (in Armenian),
June 11, 1919
Photo: Collection of Armenian Genocide Museum-Institute Foundation.