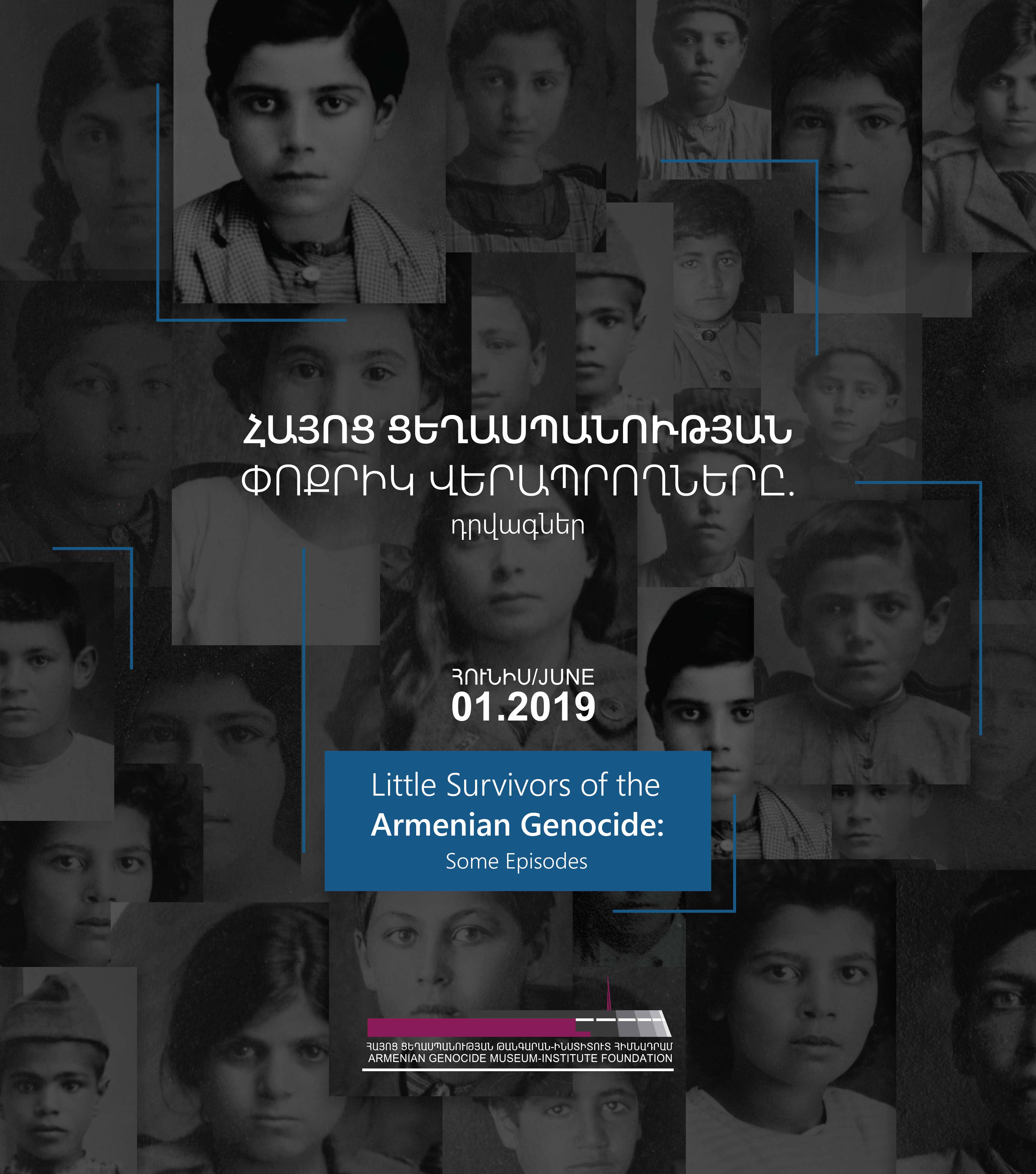 On June 1, at the foyer of AGMI Conference Hall a temporary exhibition was opened under the title "Little Survivors of Armenian Genocide: Episodes".
The bilingual (Armenian-English) exhibition includes interviews of Armenian children kept in the archives of the League of Nations, as well as original materials from AGMI archives and museum funds, photographs, postcards, stamps, etc.
A welcome speech was made by AGMI Director Harutyun Marutyan, after which senior researcher of AGMI Department of Organizing Exhibitions PhD Tehmine Martoyan presented the temporary exhibition.
As it was mentioned by the authors of the exhibition, the goal of the exhibition is the condemnation of the children's rights trampling during the genocides and to raise the issue of protecting their rights. PhD Edita Gzoyan delivered a lecture titled "Children and Genocides: The Force Deportation of Armenian Children during Genocide".
By the way, thanks to the efforts of Mrs. Gzoyan and many years ago huge information about the Armenian children during and after the Genocide was transferred from the archives of the League of Nations to Armenian Genocide Museum-Institute archives. The exhibition only included a little part of the available materials.
The lecture was ended by active discussions, which proves that the problem is still relevant today; unrecognized, non-condemned, non-reimbursed genocides are fertile ground that such crimes will continue to be committed and of course, children are found in the first target group.
Unique and exceptional AGMI archival exhibits of historical value occupy a key place in the exhibition.