04.08.2015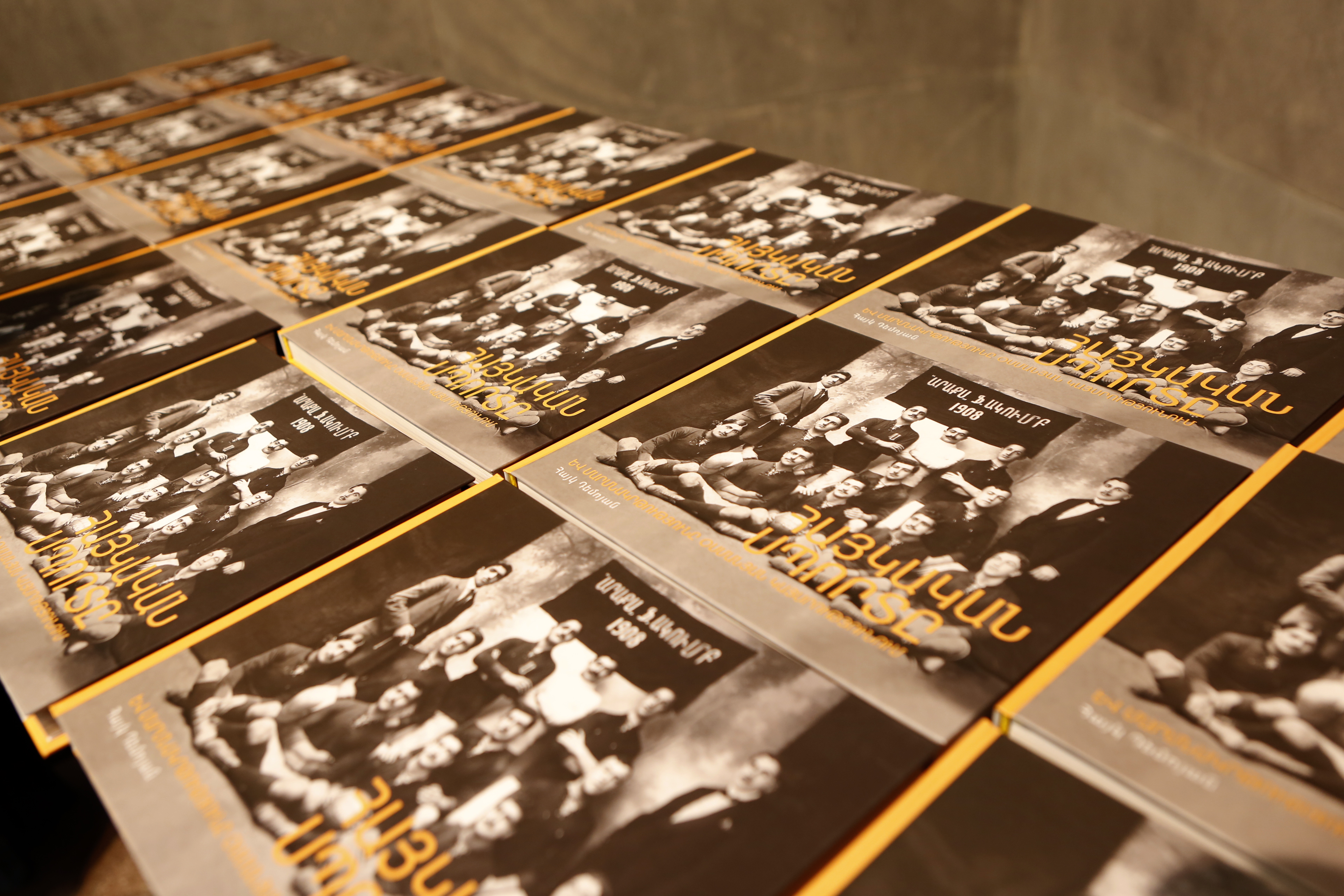 Today the presentation of the monograph "Armenia Sports and Gymnastics in the Ottoman Empire" by Hayk Demoyan took place at Armenian Genocide Museum.
This publication is the revised edition of the same volume published in 2009, including around 600 photos relating to the history of Armenian sports and gymnastics.
The prehistory of formation of Armenian sports and gymnastic in the Ottoman Empire, the development process of the sports and gymnastics among Western Armenians and the activity of first Armenian sport clubs are combined and presented in this volume for the first time. Through this highly illustrated volume the reader is introduced with still unknown and very interesting episodes of the history of Armenian sports.
The author mention: "The monograph refers to the activities of Armenian sport clubs established in Armenian-populated areas of the Ottoman Empire, the organization of Armenian Olympic Games, the history of gymnastics movement that gained momentum in Western Armenia and Cilicia, as well as to Armenian women sport clubs, sport competition and nationalism, the emergence of Armenian scout movement and to Armenian sportsmen, who fell victims of the Armenian Genocide".
The European impact and acquaintance with European educational traditions and principles contributed to the unprecedented enlivening of the sport life. It suffices to say that till 1915 dozens of Armenian sports clubs and scout organizations were founded in geographical areas stretching from Constantinople to Van and from Trabizond to Adana.
For the first time in Ottoman history two Armenian sportsmen Vahram Papazyan and Mkrtich Mkryan represented the Ottoman Empire in the Fifth International Olympic Games held in Stockholm in 1912. Many Armenian sport teams and individual sportsmen periodically won and set new scores in local and international competitions.
During 1911-1914 the Armenian Olympic Games were held with the participation of all Armenian sport and athletic clubs. The winners were awarded silver medals.
Many Armenian sportsmen fell victims to the Armenian Genocide, including Shavarsh Chrisyan, the editor of "Marmnamarz" periodical. After this the periodical ceased its existence. Many Armenian sportsmen fell victims of the Genocide during 1915-1920, and most of Armenian sport clubs were closed.
The Russian, English and Turkish translations of this book will be available towards the end of this year.