04.12.2015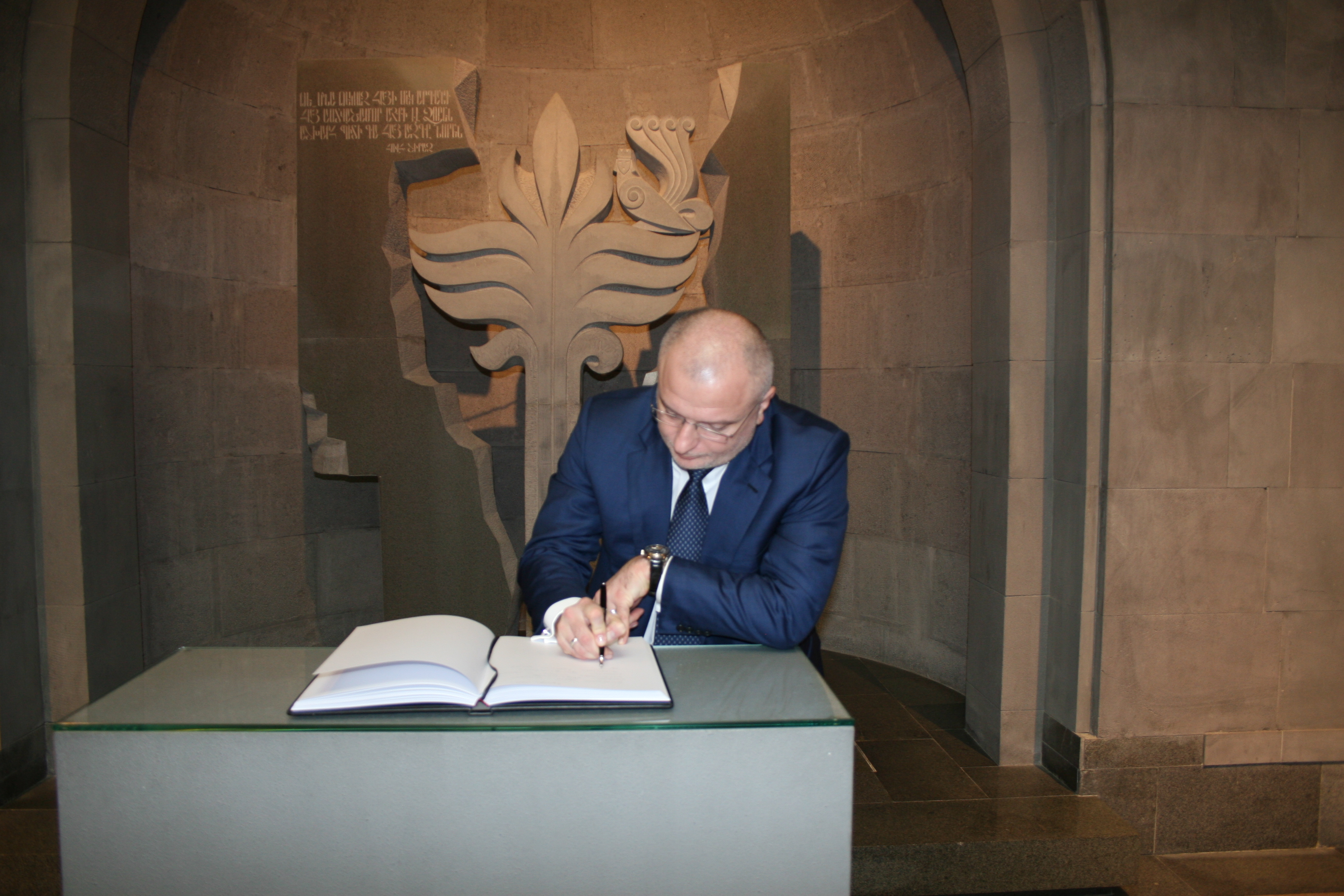 In 4 December, representatives of delegations to observe Constitution referendum in Armenia visited Armenian Genocide Museum-Institute. They visited the Genocide Museum and got acquainted with the temporary and permanent exhibitions presenting the proofs and facts of the Armenian Genocide.
Thirty-three delegates visited AGMI coming from fourteen countries; South Korea, Uzbekistan, Kyrgyzstan, Tajikistan, Moldova, Lithuania, Latvia, Ukraine, Romania, Belarus, Russia, Serbia, Turkmenistan, and Georgia.
Foreign guests also visited the Memorial Complex and put flowers at the eternal fire.