04.12.2015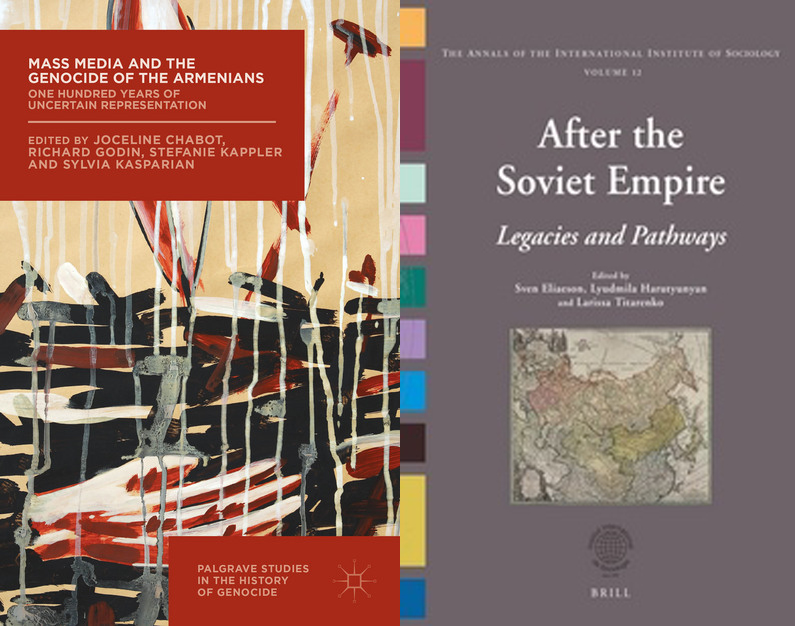 In November 2015, ublication of two AGMI workers had been published in foreign collections.
The article of Hayk Demoyan; Doctor of historical science and Director of AGMI titled "Symbolic Geography: Geography as a Symbol in the Post-Soviet South Caucasus" has published in a collection of famous international "Brill" publishing-house. The summery of the collection "After the Soviet Empire; Legacies and Pathways" reads: "The break-up of the Soviet Union is a key event of the twentieth century. The 39th IIS congress in Yerevan 2009 focused on causes and consequences of this event and on shifts in the world order that followed in its wake. This volume is an effort to chart these developments in empirical and conceptual terms".
The study of Armenian Genocide Museum Deputy director Lusine Abrahamyan "The status of Armenian orphans, refugees according to "Armianski Vestnik" newspaper reports" has published in "Mass Media and the Genocide of the Armenians: One Hundred Years of Uncertain Representation" collection. On the eve of the commemoration of the centenary of the Armenian Genocide, Mass Media and the Genocide of the Armenians investigates questions of responsibility, denial, victimisation and marginalisation through an analysis of the media representations of the event in different national contexts.
For more details:
http://www.brill.com/products/book/after-soviet-empire
http://www.palgrave.com/page/detail/mass-media-and-the-genocide-of-the-armenians-joceline-chabot/?sf1=barcode&st1=9781137564016&sf99=lang_toggle&st99=uk&sort=mat_rank_uk&view=d&pl=1