07.08.2015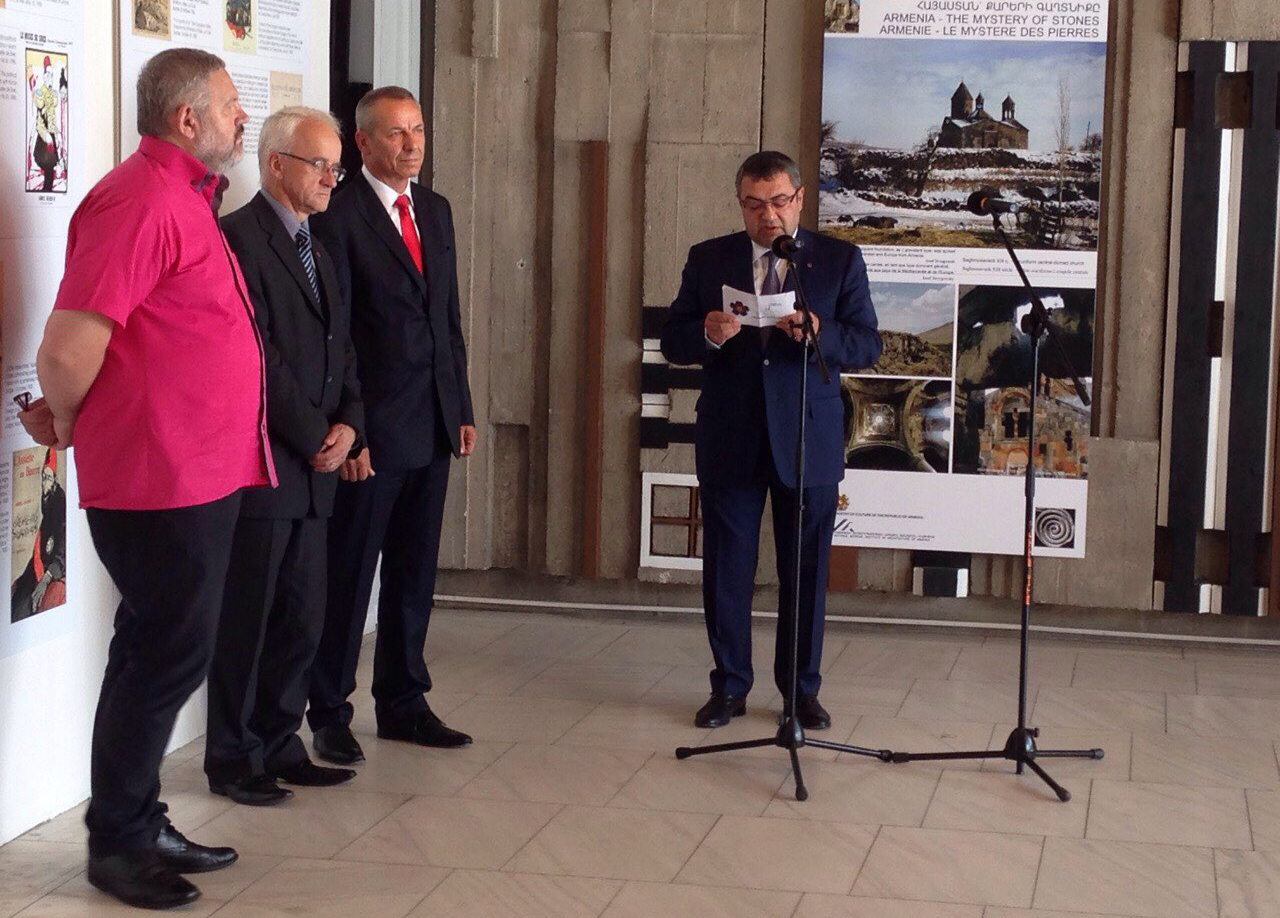 On August 4 an exhibition dedicated to the centennial of the Armenian Genocide has opened in the Museum of Slovak National Uprising (Banská Bystrica, Slovakia) under the title "Armenian Genocide: Front Page Coverage in the World Press".
The exhibition is organized by the support and efforts of Armenian Embassy in Prague, Armenian Genocide Museum-Institute, Ministry of Culture of the Slovak Republic and the museum of Banská Bystrica. It has already opened in April, 2015 in the big hall of Bratislava Culture Ministry.
Opening speech was delivered by Stanislav Michev, Director of Slovak National Uprising Museum and Tigran Seyranyan, Ambassador of Republic of Armenia to Slovakia. Mr. Seyranyan referred to the exhibit samples, as well as to 100th anniversary events and the recognition process of the first crime in 20th century. Ambassador Seyranyan expressed special gratitude to Slovak National Council for recognizing the Armenian Genocide and criminalizing the denial of genocides by introducing new articles in the criminal code.
Stanislav Lishka, Director of President office Slovak Republic, Mayor Yan Noskon, high-ranking officials and representatives of Armenian community took part in the opening ceremony. The exhibition will be open to public till August 30.