07.11.2015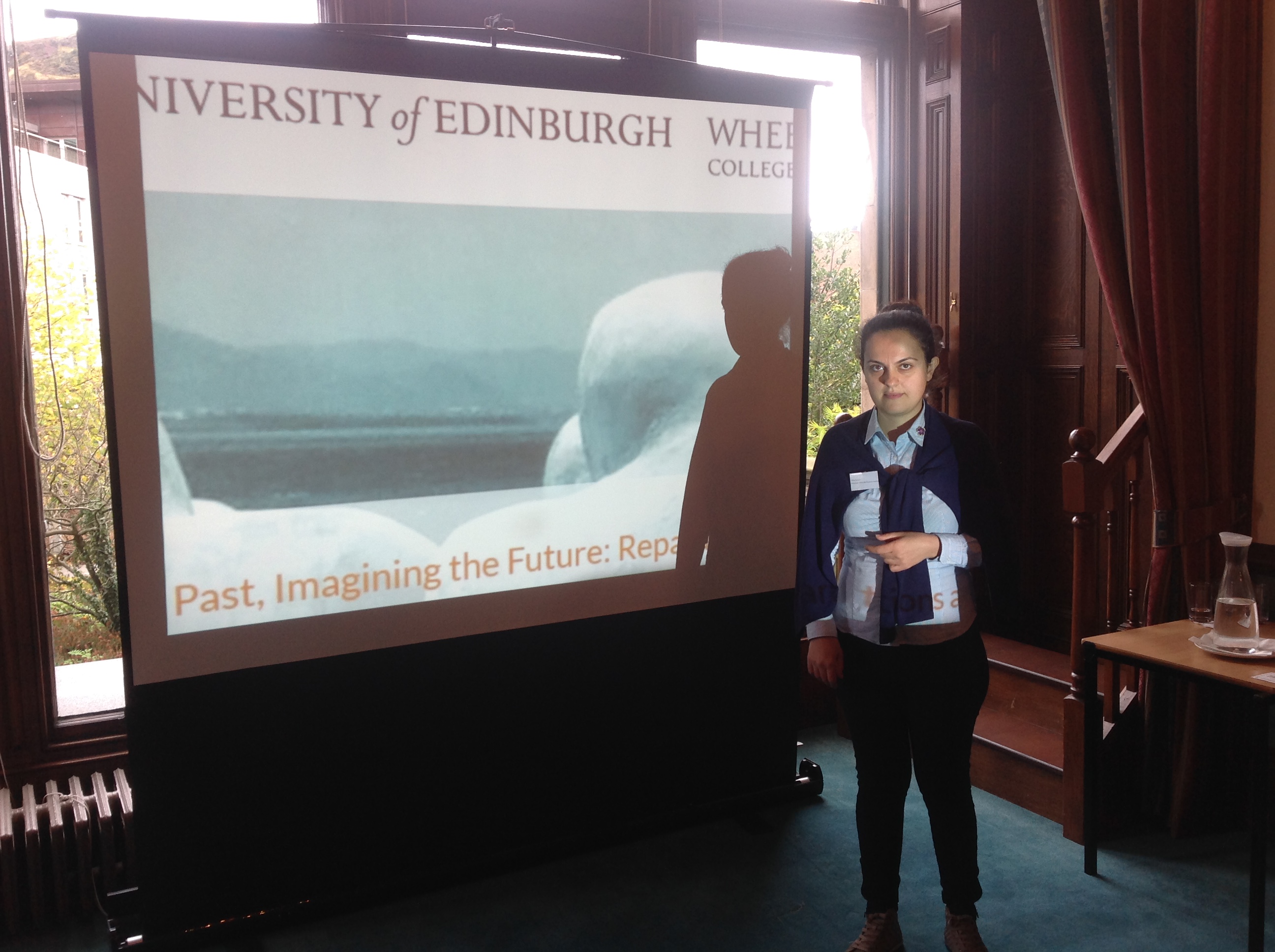 In 5-7 November, AGMI senior researcher Edita Gzoyan participated in international conference held in the United Kingdom.
Edita Gzoyan has presented a report on the issue of possible reparation of Armenian Genocide at the European Court of Human Rights.
The conference titled "Repairing the Past, Imagining the Future: Reparations and Beyond…" was organized by the University of Edinburg in cooperation with Wheelock College in US and was dedicated to the crimes against humanity and the problem of reparation for slavery.
"This event brings together scientists, activists, curators, government-related groups and journalists in a three-day event about the consequences of slavery in modern society. The conference aims to stimulate debate and discussion, as well as to find practical ways to create preconditions to repair the past, besides commemoration and memorialization"- reads the official website of the conference.
For more: http://conferences.hss.ed.ac.uk/reparations/event-information/