10.04.2015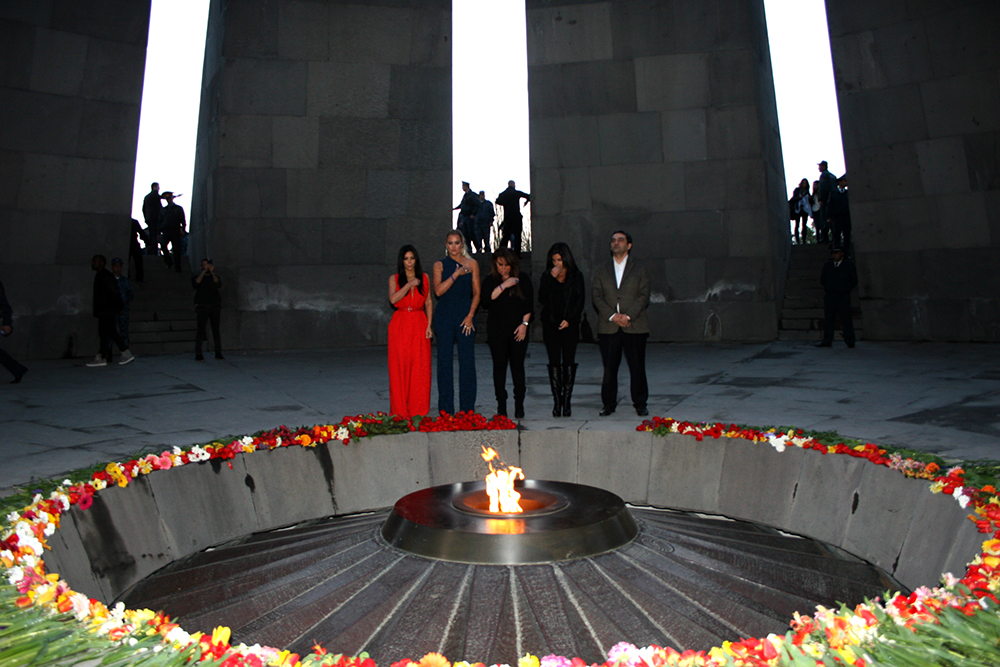 Famous Armenian-American TV stars Kim and Khloe Kardashian, world famous singer Kanye West and the accompanying delegation visited Tsitsernakaberd Memorial Complex.
The guests were accompanied by the AGMI Deputy Director Suren Manukyan. He presented to the guests the history of the Armenian Genocide and the memorial complex.
Kardashian sisters put red tulips at the eternal fire and honored the memory of the innocent victims with a minute of silence.
The guests also visited to the Memorial Wall of the Genocide Museum, and were introduced with the history of the American humanitarian aid during the years of genocide, as well as unprecedented humanitarian activities carried out afterwards.
Suren Manukyan also presented the story of Henry Morgenthau, the US Ambassador to the Ottoman Empire.
At the end of the meeting a number of AGMI publications were handed to Kardashian sisters; "Ravished Armenia" by Aurora Mardiganian, "Armenian Genocide: Front Page Coverage in the World Press", "Expedition in Asia Minor and Relief Operation" by Clara Barton, and "International Journal of Armenian Genocide Studies".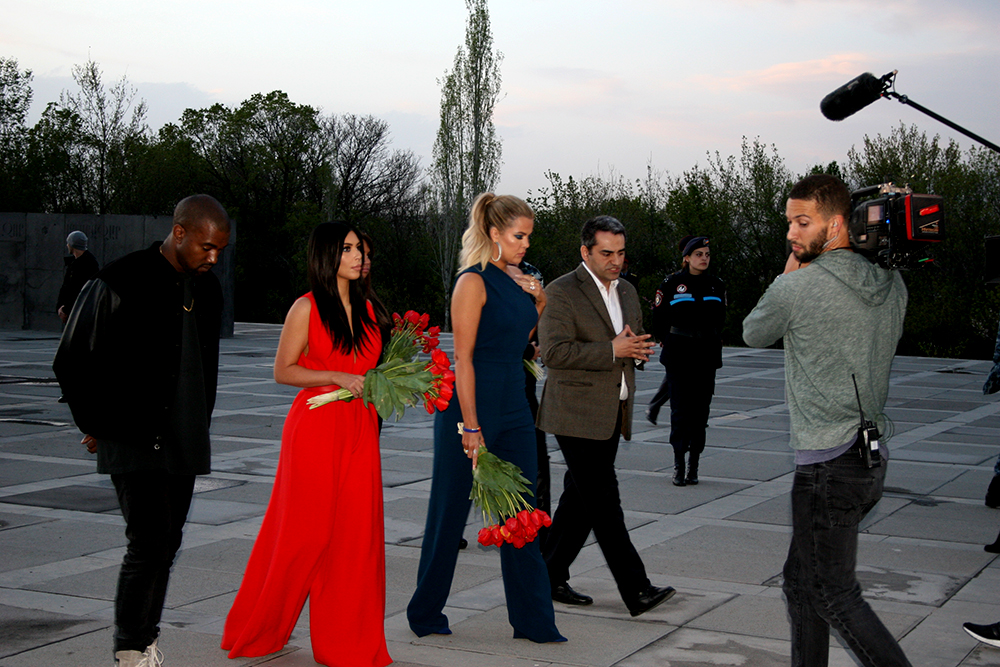 Photo by Arevik Avetisyan
© The Armenian Genocide Museum-Institute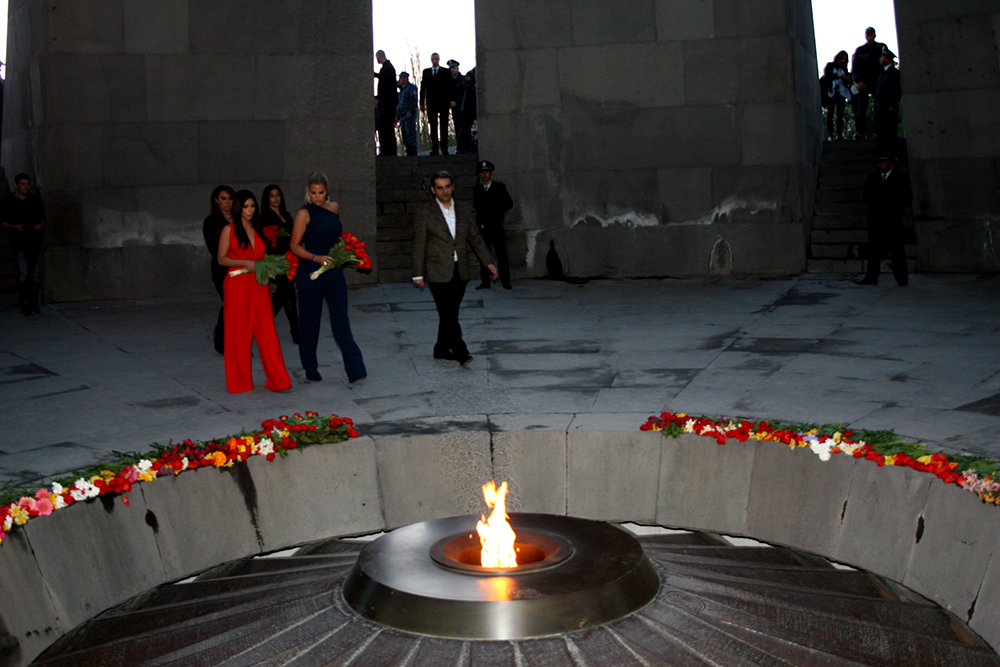 Photo by Arevik Avetisyan
© The Armenian Genocide Museum-Institute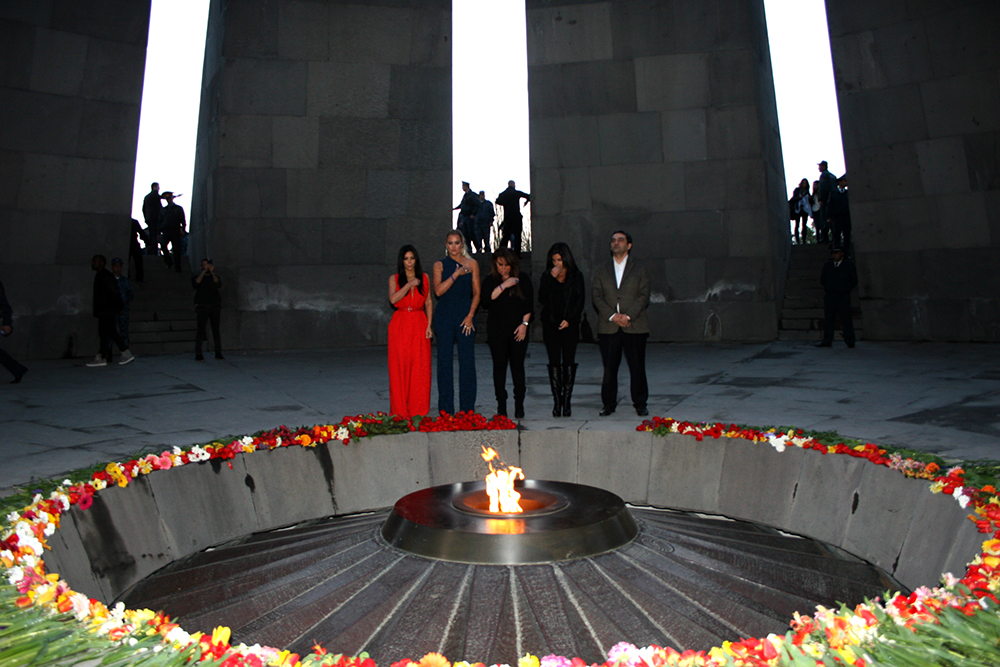 Photo by Arevik Avetisyan
© The Armenian Genocide Museum-Institute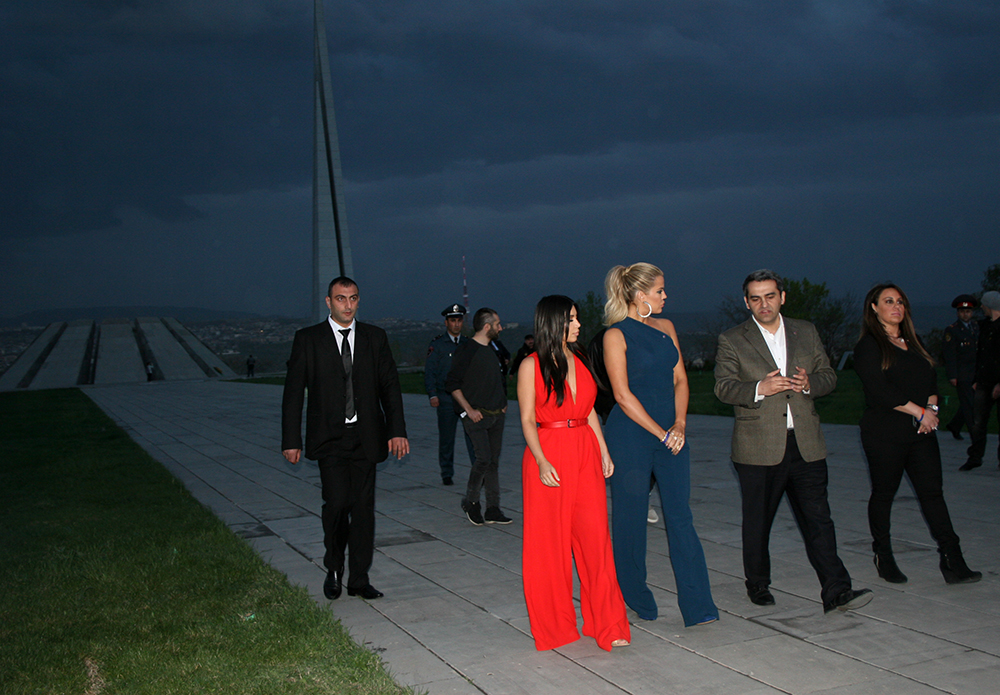 Photo by Arevik Avetisyan
© The Armenian Genocide Museum-Institute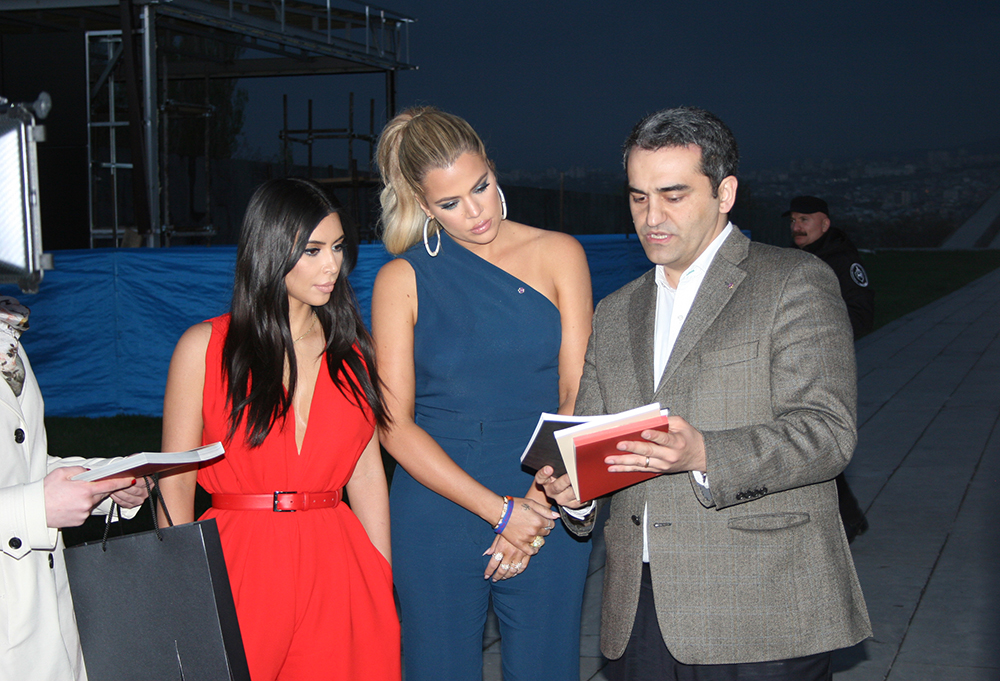 Photo by Arevik Avetisyan
© The Armenian Genocide Museum-Institute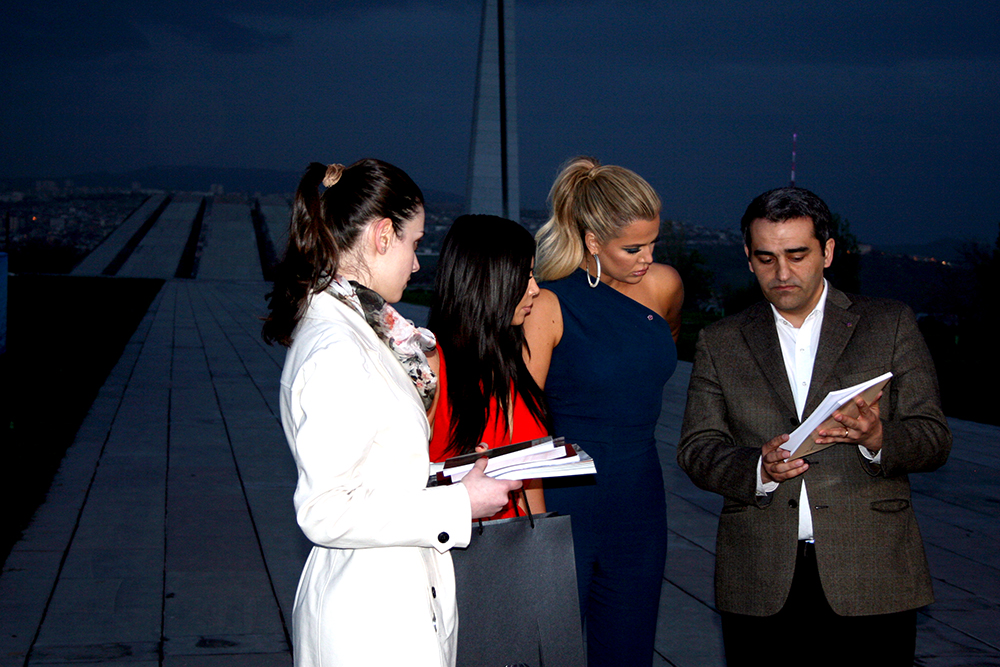 Photo by Arevik Avetisyan
© The Armenian Genocide Museum-Institute