10.07.2015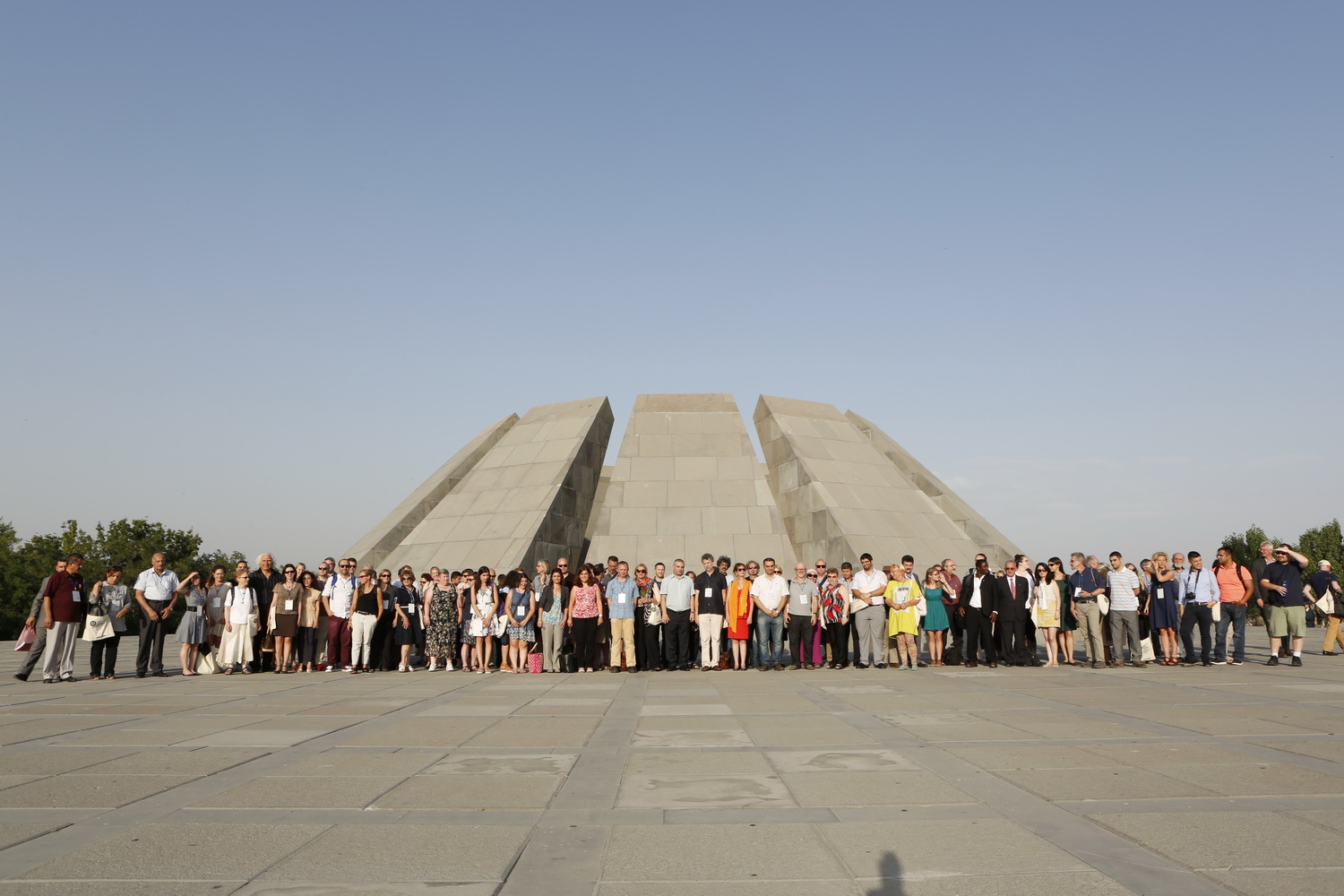 Participants of the 12th meeting of IAGS visited the Armenian Genocide Memorial Complex.
Around 130 participants from 35 countries put flowers at the eternal fire of the Memorial Complex and honored the memory of holy martyrs with a minute of silence.
The participants of the conference also visited the Armenian Genocide Museum and got acquainted with the exhibition. Most of them could not hide their emotions.
After they had a walk in the memory alley where they planted a fir.