11.10.2015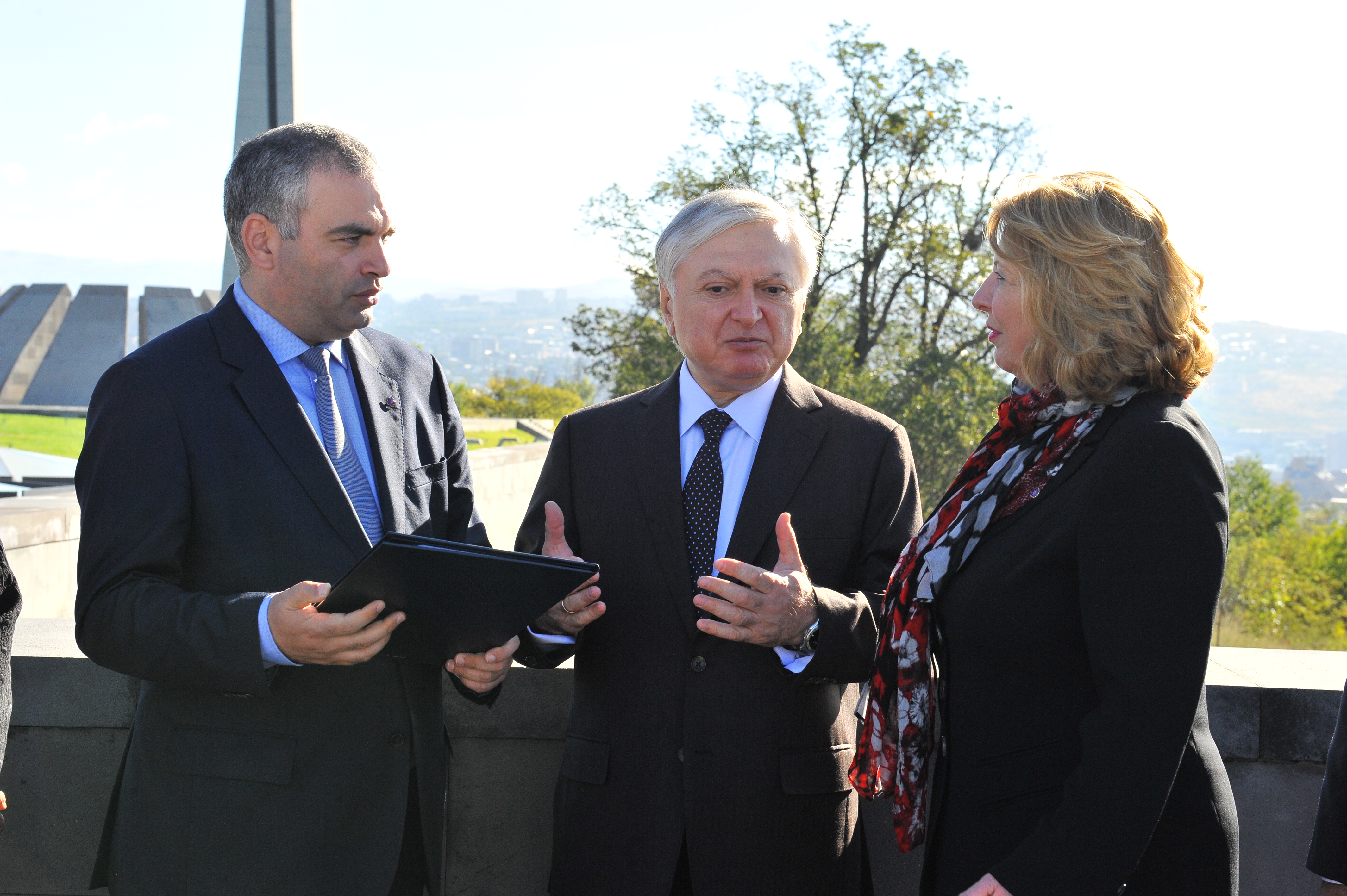 On October 11, participants of Ministerial Conference of International Organization of Francophonie headed by Secretary General of La Francophonie Michaelle Jean visited Tsitsernakaberd Memorial Complex accompanied with RA Foreign Minister Edward Nalbandian.
Heads and members of the delegation honored the memory of innocent martyrs with a minute of silence near the eternal fire.
Delegations of 80 countries from five continents and more than twenty Foreign Ministers of member states arrived in Armenia to participate in the 31st session of the Francophonie Ministerial Conference.
During the visit Minister of International Development and La Francophonie of Québec Christine St-Pierre presented to the Armenian Genocide Museum-Institute the original resolutions of Quebec National Assembly and the Prime Minister Philip Kuiyar related to the Armenian Genocide.
In his release Prime Minister Philip tells, that the bill proposed by him in April 24, 2015, to commemorate the 100th anniversary of the Armenian Genocide as a tragic and painful episode of the modern history was unanimously adopted as a sign of solidarity with 25 thousand fellow citizens of Armenian descent. "Being one of painful pages of human history this genocide is a real lesson for the current and future generations. We must keep the memory alive and record it in history, so that such terrible events will never occur again", reads the report of Philip Kuiyar.