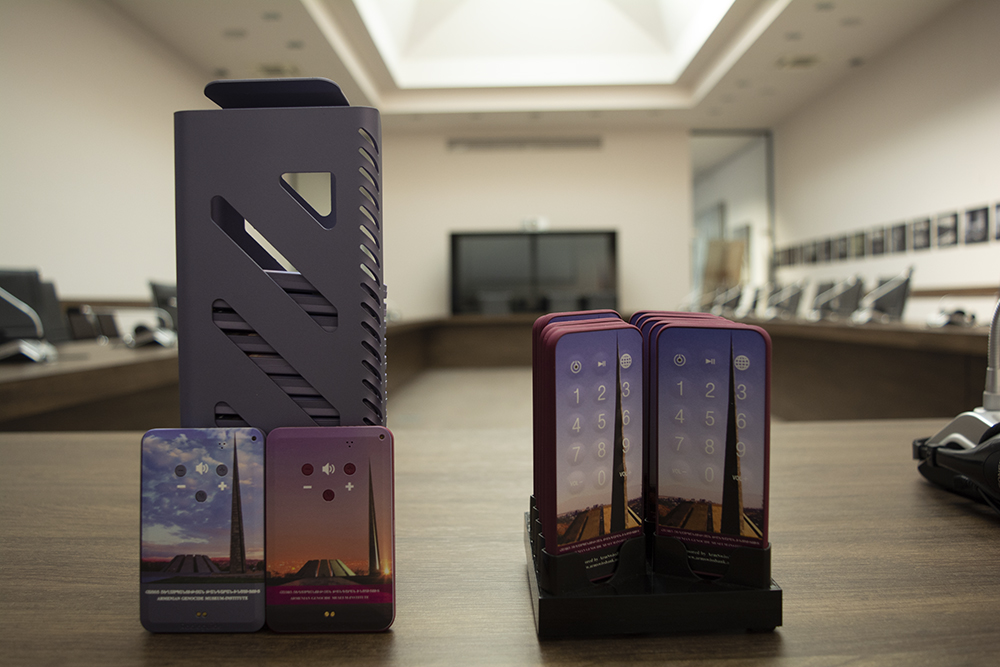 We are glad to inform that audio and radio guides donated by ARMSWISSBANK will start to be used in the Armenian Genocide Museum. On 11 September, in the conference hall of the Armenian Genocide Museum-Institute Gevorg Machanyan, Executive Director of ARMSWISSBANK, gifted to AGMI Director Harutyun Marutyan 48 radio and 30 audio guides.
As an expression of gratitude, Mr. Gevorg Machanyan was awarded with "Aurora Mardiganyan" medal and a relevant certificate by the AGMI Foundation.
Since the opening of the permanent exhibition in 2015, the museum uses technologies that are widely used in world museum practice. This donation is part of the process of technical replenishment and modernization of the museum, at the same time contributing to the improvement of the quality of museum receptions. Every year, the Armenian Genocide Museum hosts more than 100,000 visitors. The vast majority of them are foreigners who want to get acquainted with the exhibition with the help of guides. The use of audio guides will enable to present multilingual and more comprehensive information. The Armenian Genocide Museum aims to provide such information in the coming years in at least four languages: Armenian, Russian, English, French, as well as, if possible, German, Spanish, Persian and other languages.