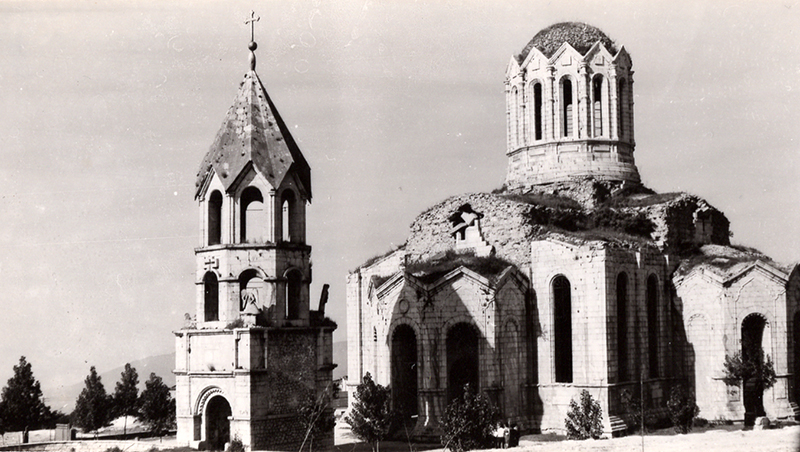 After the annexation of Nagorno-Karabakh to Azerbaijan (1921), the destruction of local Armenian historical-architectural monuments became a part of Azerbaijan's state policy, aiming to eliminate the Armenian traces. The Azerbaijani methods for the destruction of monuments almost identically repeated the Turkish policy of cultural genocide.
The Azerbaijani aggression for the destruction of Armenian monuments reached unprecedented levels during 1988-1994. The Azerbaijani armed forces targeted Armenian monuments with various weapons. During the mentioned period, the cathedrals of Amaras (4th-19th centuries), Gandzasar (13th century), Dadivank (4th-13th centuries), the church of Togh village, Yeghnasar monastery and dozens of other monuments were shelled by long-distance artillery. On January 20th, 1993, the Gandzasar cathedral was also shelled by two Azerbaijani warplanes.
The Armenian monuments were also destroyed by arson. During 1988-1991, the Church of the Holy Savior Ghazanchetsots in Shushi (19th century) was burnt down three times by being surrounded with tires. During the Artsakh war, Ghazanchetsots was also turned into an armory.
In the following years, this state policy of destroying Armenian monuments was also manifested in other Armenian historical settlements within Azerbaijan. Thus, in 1998 the Azerbaijanis bulldozed and eliminated about 4,000 gravestones at the Old Julfa Armenian cemetery in Nakhijevan, leveling down the ground. These barbarities lasted for about 3 weeks, which resulted in the disappearance of most of the Armenian cross-stones at the cemetery.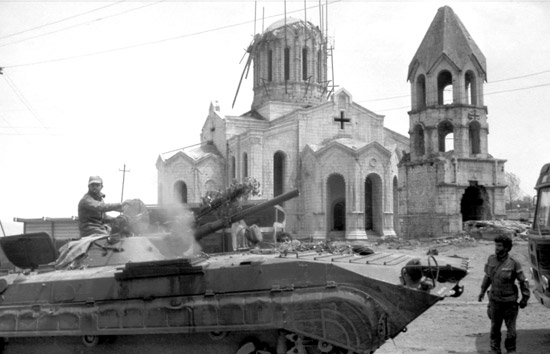 St. Savior Ghazanchetsots Church of Shushi after liberation, May 1992
St. Savior Ghazanchetsots Church of Shushi after liberation, May 1992
The Dormitory of Gandzasar after bombing, 1992
Destroyed Church of St. Johan the Babtist in Mardakert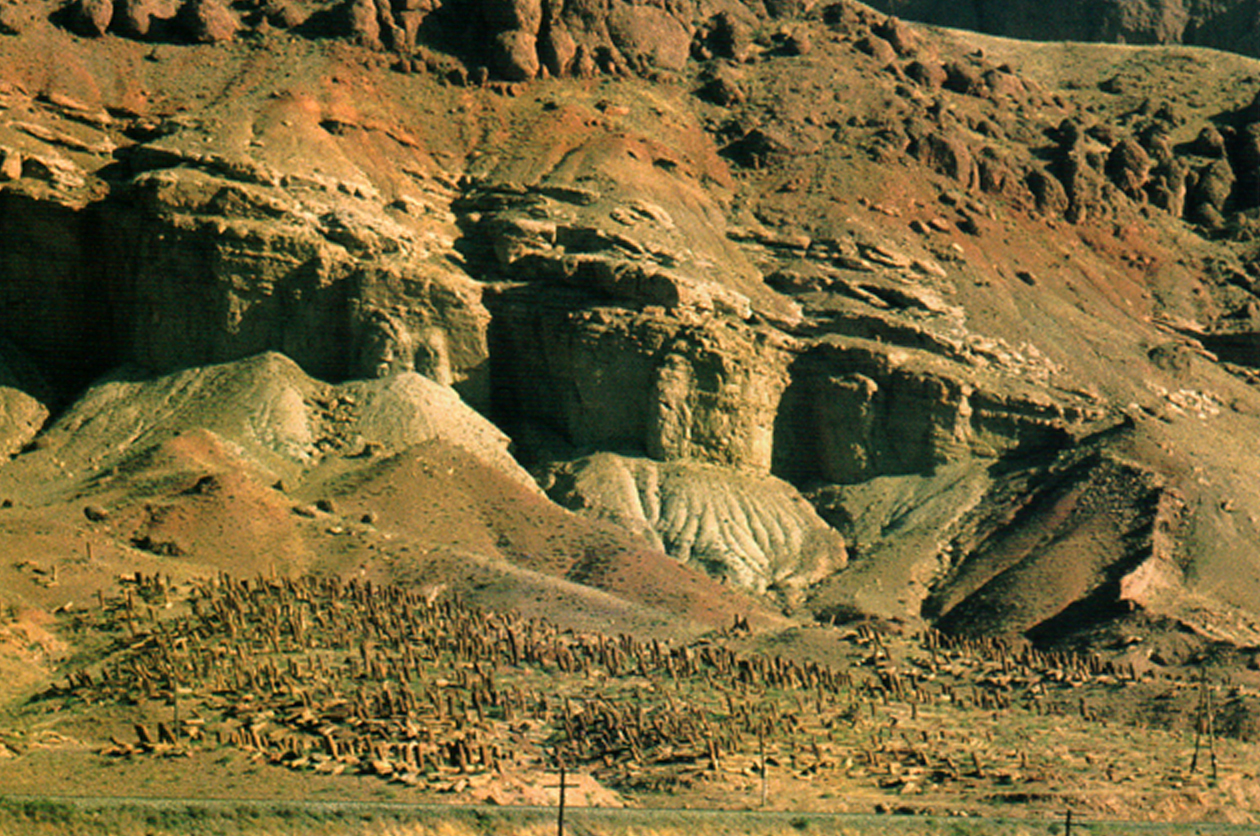 Old Jugha medieval cemetery before destruction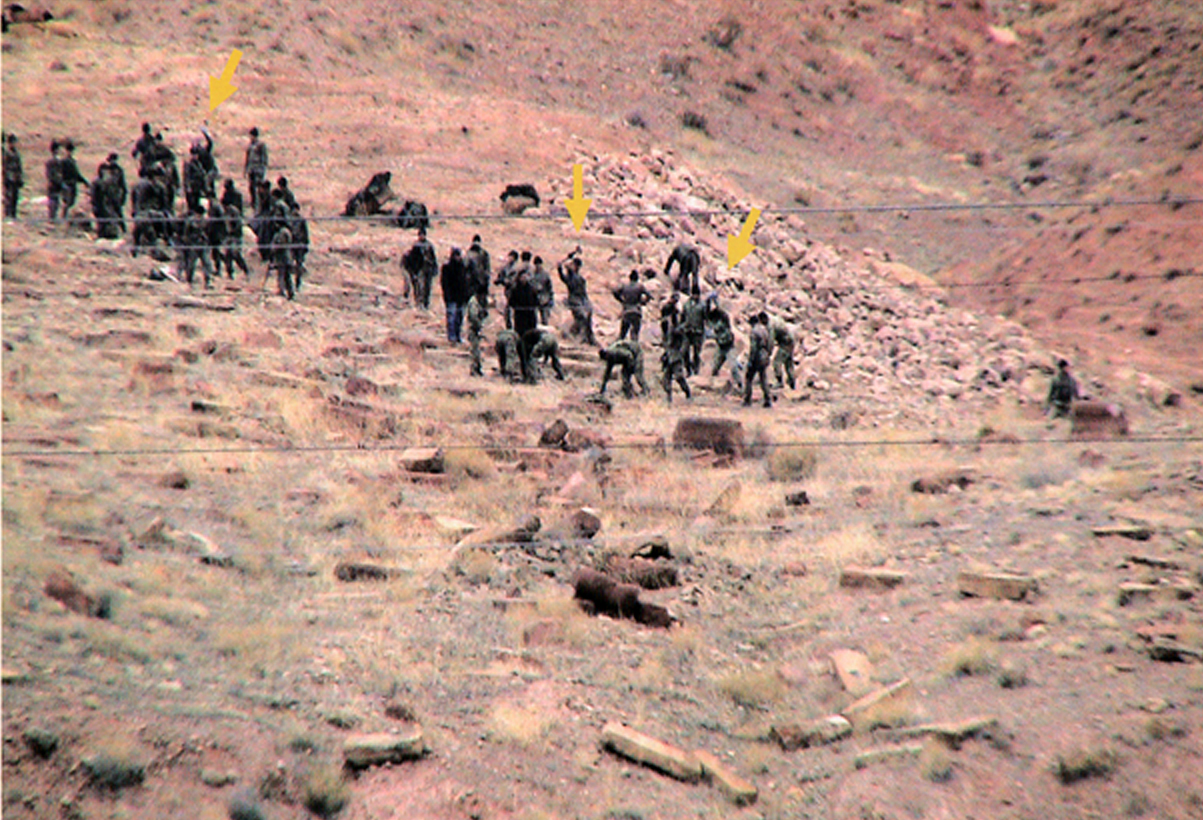 Destruction of Old Jugha medieval cemetery by the Azerbaijani soldiers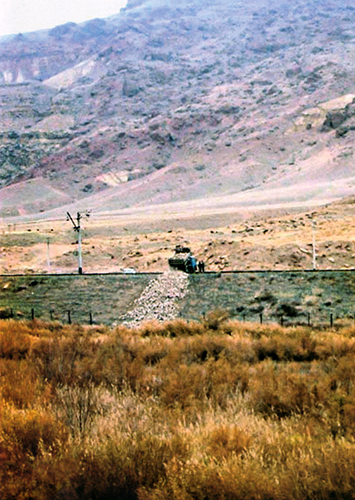 Destruction of Old Jugha medieval cemetery by the Azerbaijani soldiers