13.05.2015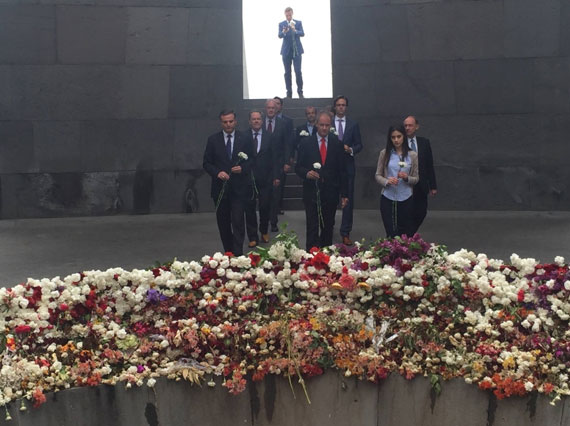 On May 12, within the framework of a work visit to Armenia the Delegation of the Committee on Foreign Affairs of the Dutch House of Representatives led by Harry van Bommel visited the Armenian Genocide memorial in Tsitsernakaberd, accompanied by the Chairman of the Standing Committee on Foreign Relations of the National Assembly of Armenia Artak Zakaryan.
Members of the delegation laid flowers at the Memorial and honored the memory of the 1915 Armenian Genocide victims by a minute of silence.
The delegation also visited the Armenian Genocide Museum, and was introduced to the new exhibition. At the end of the visit, Harry van Bommel, head of the delegation, left a note in the Book of Honorable Guests.