14.07.2015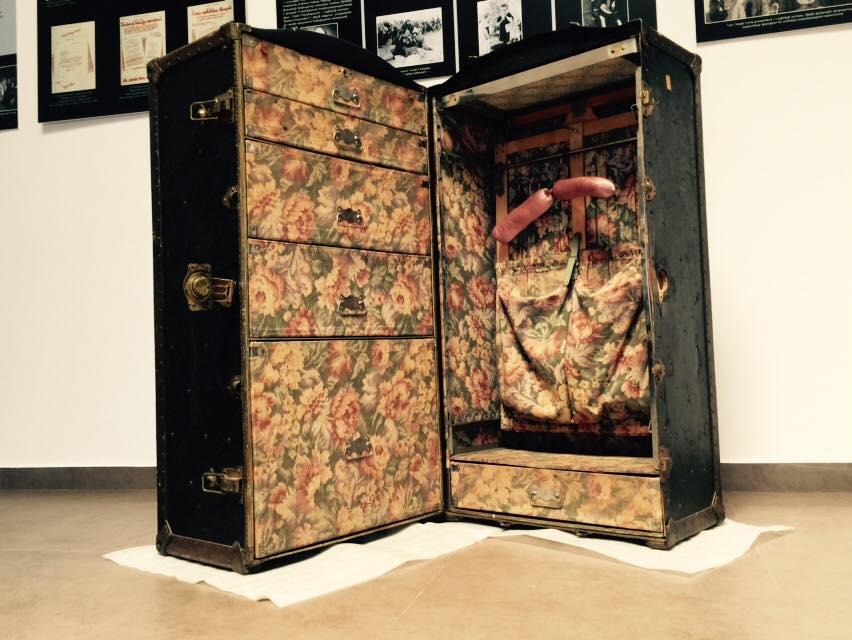 During the grand opening of "Golden Apricot" 12th International film festival the AGMI Director Hayk Demoyan presented to the participants the story of eyewitness-survivor Aurora Mardiganian (Arshaluys Martikyan), and her travelling suitcase, which was used in 1918, in USA, while screening the movie "Auction of Souls".
Aurora Mardiganian's suitcase was found by the efforts of the Armenian Genocide Museum-Institute and was obtained by the support of Ralph Yirikian, VivaCell-MTS General Manager and brought to Armenia with the help of Hratch Hannessian. The suitcase was prepared for long journeys. Aurora Mardiganian used it during her journeys to the large cities of USA, where her movie was being screened.
Her name and the name of the movie "Auction of Souls CO" is written on the suitcase.
On July 12, during the opening of the 12th "Golden Apricot" International Film Festival at the hall of the Armenian National Academic Theatre of Opera and Ballet this unique relic was presented, as well as, the Japanese translation of Aurora Mardiganian's memories published in 1923, obtained by the efforts of an Armenian woman living in Japan.