14.11.2023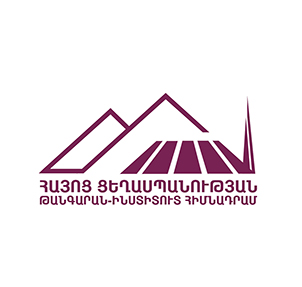 The Armenian Genocide Museum-Institute (AGMI) and the Armenian Bar Association have finalized a Memorandum of Understanding (MOU) which launches a constructive, multi-dimensional partnership for an initial period of five years. In the shadow of renewed atrocities and the forced displacement of ethnic Armenians from their native homeland of Artsakh, the collaboration serves as a foundation for the reinforcement of advocacy and an engine of unity to address the existential challenges of the Armenian people today.
Edita Gzoyan, Acting Director of the AGMI, commended "the institutionalization of this truly meaningful collaboration which will synergize the work of each organization and foster scholarship and research initiatives that are of interest to Armenians and non-Armenians worldwide."
Taline Sahakian, Chairperson of the Armenian Bar, remarks that "operating under the scope of coordinated educational, documentation and legal initiatives, this partnership has the potential to take central stage in supporting efforts to vindicate rights and enforce responsibilities relating to the Artsakh conflict and Armenian Genocide alike."
The MOU envisages four key areas of cooperation under which the parties share opportunities for collaborations and joint projects: (i) conferences and symposiums; (ii) scholarships and research groups; (iii) research publication; and (iv) litigation support.
Under the aligned vision of the Armenian Bar and AGMI, the partnership has already begun work on the documentation of anti-Armenian pogroms in Azerbaijan and the dissection of the growing issue of transnational Armenophobia. Significantly, the MOU also commits to the co-hosting of two or more conferences on Artsakh and Armenian Genocide reparations, which will provide platforms for lively and ongoing scholarly discussions pertaining to these important issues in institutions globally.
Professor Harutyun Marutyan, immediate past Director of the AGMI and current chair of the AGMI's Department of the Study of the Oppression of the Armenians of Artsakh, Nakhichevan and Azerbaijan, sums up that "we are excited to cultivate and grow our partnership with the Armenian Bar Association in joint endeavors that, in the end, will serve to safeguard our people's history and protect its future."