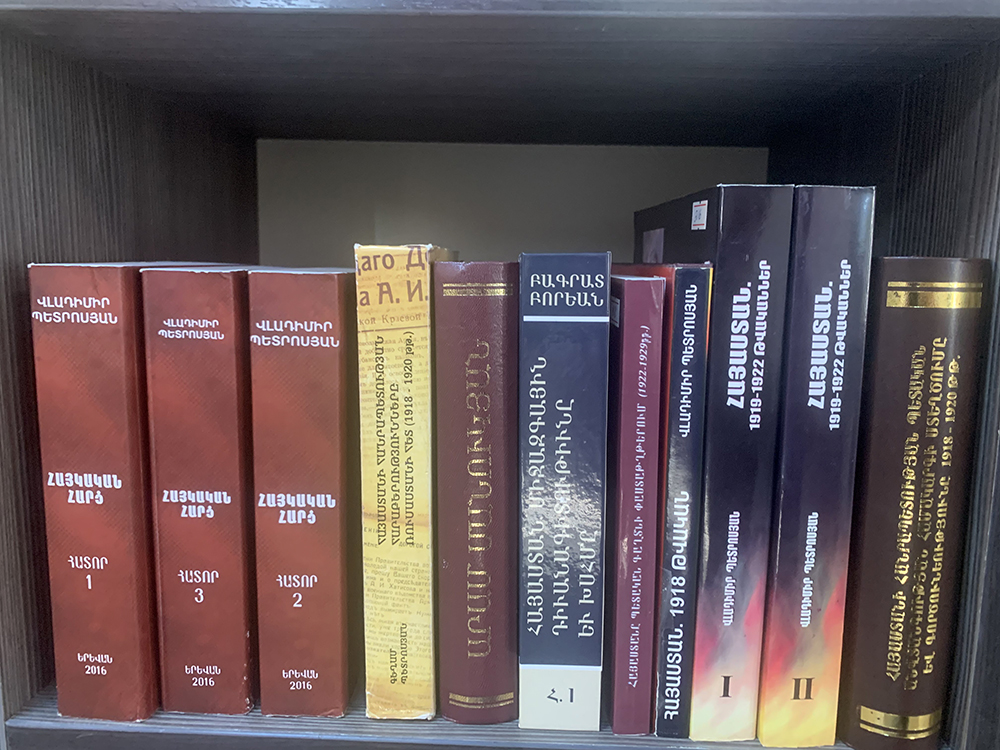 During August-September 2020, nearly six hundred books were received in the library of the Armenian Genocide Museum-Institute Foundation by individual donations.
Among the donors are Vahan Ter-Ghevondyan, Director of the Mesrop Mashtots Institute of Ancient Manuscripts, citizens Frida Babayan and Hasmik Poghosyan.
The library was enriched also by the efforts of the Museum-Institute staff. Thus, Anahit Chilingaryan, an employee of the Museum-Institute, donated about fifty books on the subject of genocide from her personal library.
Gagik Aghajanyan's personal collection, which was donated to the AGMI by his daughter Ani Aghajanyan, stands out among the donations in terms of quantity and subject. The collection consists of 445 Armenian and Russian books. The donation was registered as Gagik Aghajanyan's personal library.
By the word of Ani Aghajanyan her father "was the greatest book lover I ever knew, who referred to the book as a prayer. Not being a historian or an Armenologist, he had consistently collected a serious library of Armenology, in which publications dedicated to the Armenian Genocide occupy a significant place. I hope that the books collected with such diligence and care will play their role in the Armenian national awakening."
These new books related to the Armenian Question, the Armenian Genocide, and the activities of Armenological Centers in the Diaspora have found their right place in AGMI library, ready to serve both the staff of the institute and the visitors of the reading hall.