16.03.2015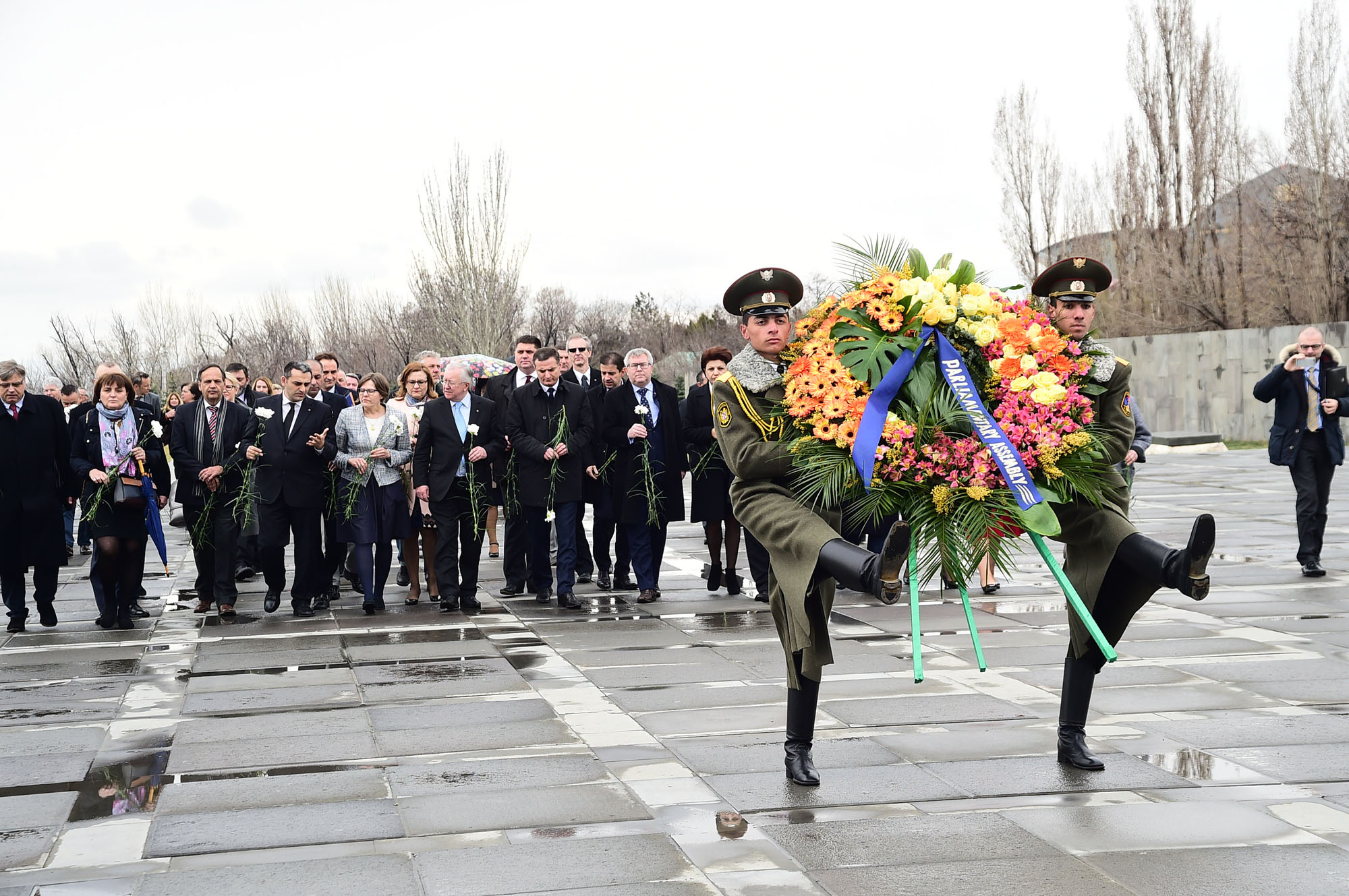 The Participants of the Fourth Ordinary Session of the Euronest Parliamentary Assembly visited the Armenian Genocide Memorial and paid tribute to the memory of the Armenian Genocide victims.
The members of delegation put flowers at the eternal fire and honored the memory of the innocent victims with a minute of silence.
The guests accompanied by Souren Manoukian, the deputy director of AGMI, had a tour around the memorial. He accompanied the guests to the Memory wall representing the support provided to the Armenian orphans and refugees by missionaries of various nationalities during the Armenian Genocide.
Suren Manukyan noted that the Armenian Genocide is not only a story of cruelty and violence but also humanism and sustain.