16.05.2015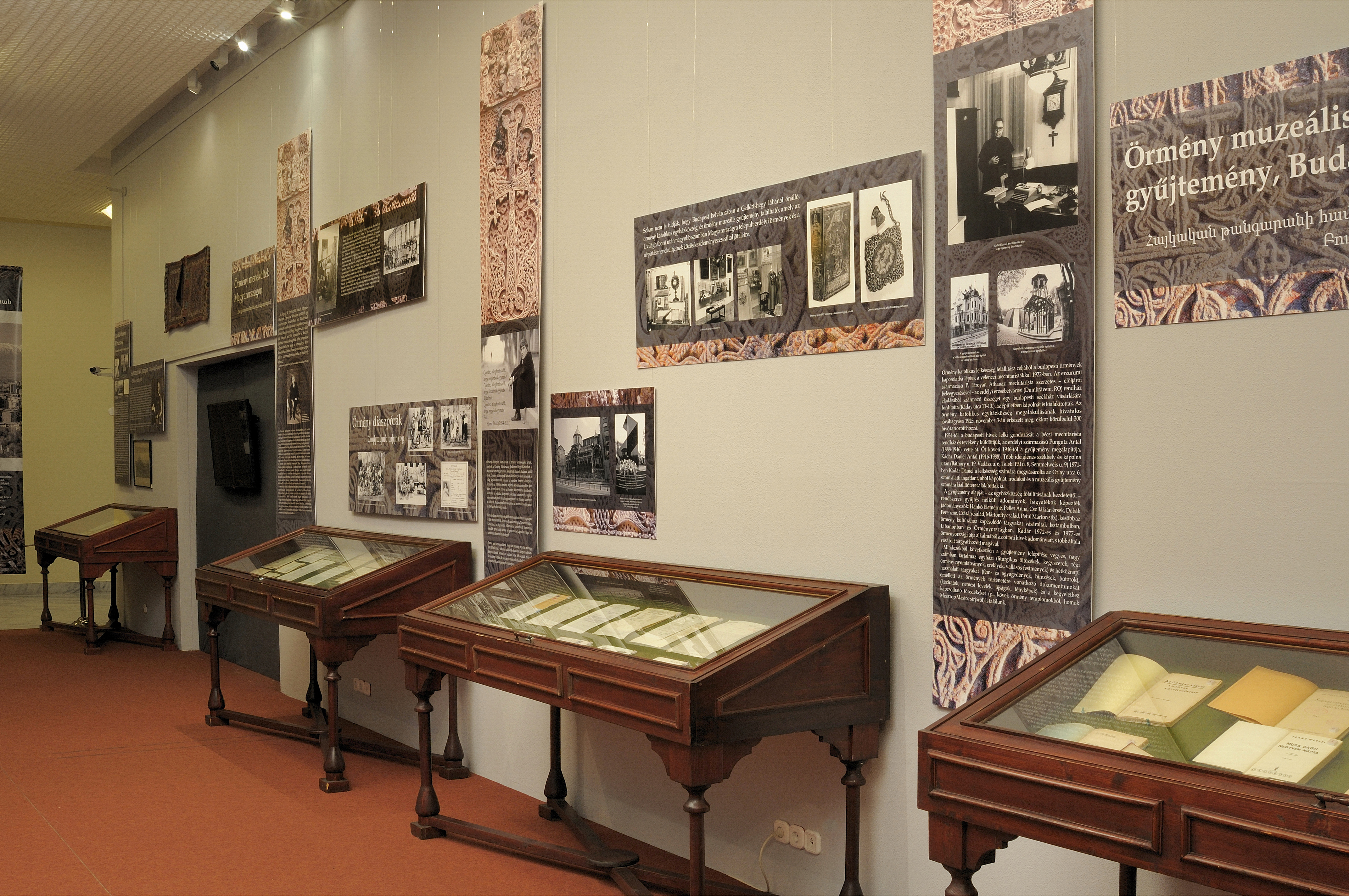 In cooperation of the National Libraries of Hungary and the Republic of Armenia and various related institutions an exhibition introducing the Armenian Genocide was opened in the National Széchenyi Library, Budapest, Hungary on 20 March 2015.
A brief description of Armenian history and Christianity is followed by the Ottoman Empire's anti-Armenian actions leading to the extermination of Armenians in the empire. The exhibition also provides materials regarding the loss of cultural heritage, formation of postgenocide Armenian diaspora communities, international legal struggle for recognition, and worldwide commemoration. The Armenian Genocide Museum-Institute contributed to the exhibition by providing archive photos and media coverage. The museum collection of the local Armenian community in Budapest contributed to achieving a more local perspective.
The curators of the exhibition are Dr Bálint Kovács and professor Sándor Őze from Péter Pázmány Catholic University [PPCU]. The exhibition was coordinated by Nikolett Czézár. Scientific contributors are Artem Ohandjanian, Piroska Krajcsir, Hakob Matevosyan, AGMI's present-year Lemkin scholar Éva Merenics, Elke Hartmann and Emese Pál.
Opening the exhibition professor Szabolcs Anzelm Szuromi, rector of PPCU expressed: 'The pains of the past must always be faced. If there is no practical possibility for objective evaluation of the facts at the given moment – as it was not given in the Armenian case – then the future generations are obliged to do so. If no efforts are made for this aim then tragedies may reoccur again and again, humiliating and overshadowing the history of a people.' He also noted that genocide means not only the death of a people, but also that of individuals, and also loss of their human dignity. Professor Szuromi concluded that everybody must perceive all their brethrens as humans, and everything shall be done to achieve that everybody can follow their own traditions and convictions preserving the traditions of their forefathers.
The exhibition is open until 20 May 2015.