17.02.2015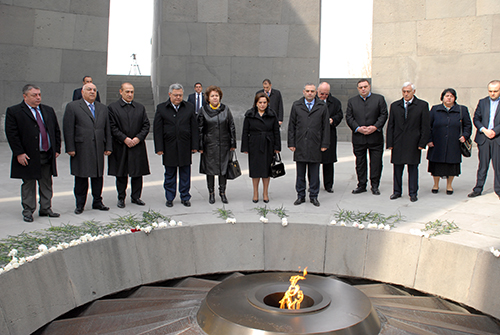 Within the framework of his state visit to Armenia the Chairman of the Parliament of the Republic of Georgia David Usupashvili visited Tsitsernakaberd Memorial Complex accompanied by the RA NA Vice President Hermine Naghdalyan.
The Chairman of the Georgian Parliament laid a wreath at the monument. The Georgian guests honored the memory of the innocent victims with a minute of silence.
The director of the AGMI Hayk Demoyan accompanied the guests and presented the story of the Memorial Complex construction. At the end of the visit he gave the illustrated book "Armenian Genocide: Front Page Coverage in the World Press" to the guest.