17.09.2015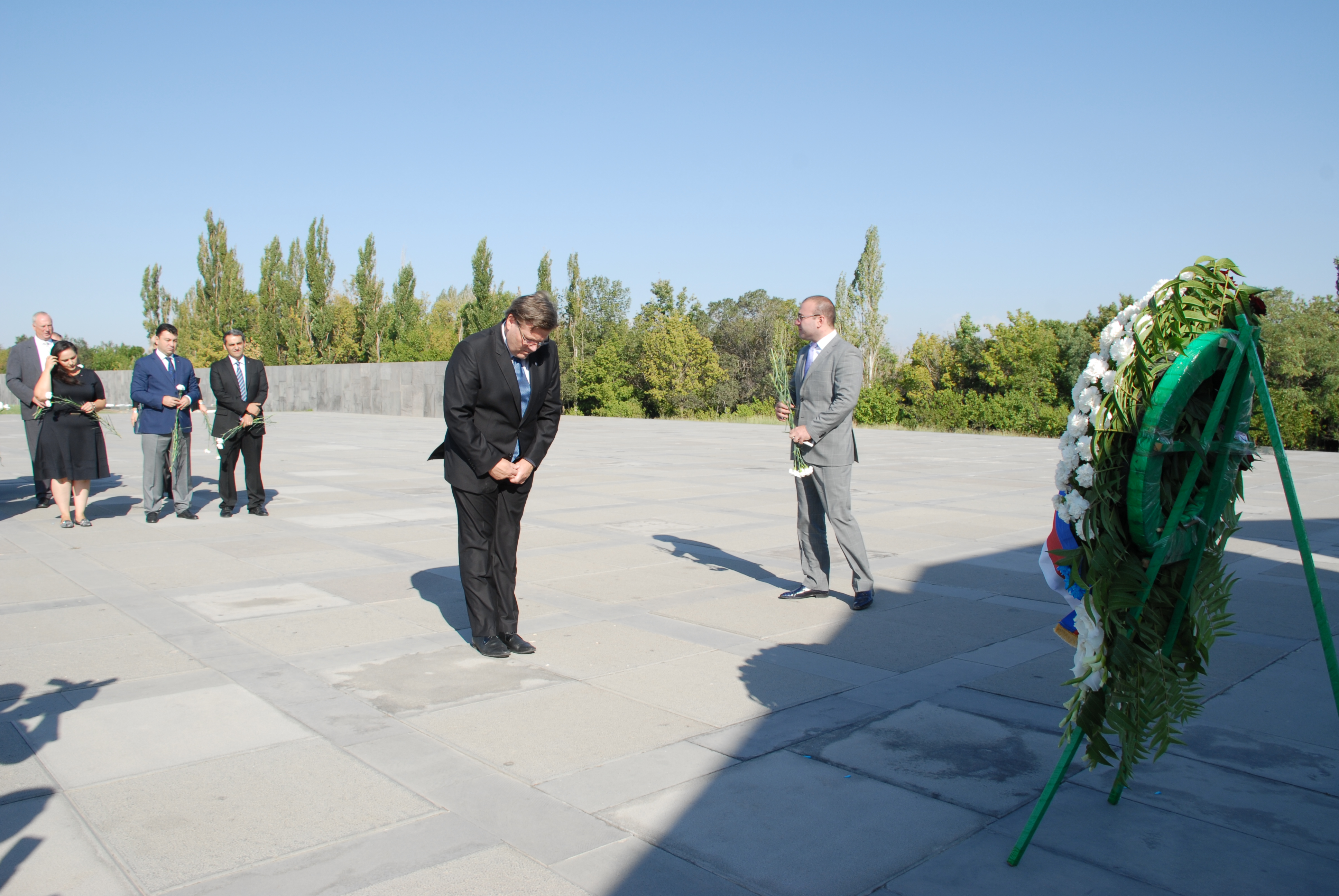 On 17 September, within his state visit to Armenia Vice-President of the Senate of the Czech Republic Zdeněk Škromach visited Tsitsernakaberd Armenian Genocide Memorial Complex accompanied with RA NA Deputy Speaker Eduard Sharmazanov.
Czech parliamentarians laid a wreath at the Monument and put flowers at the eternal fire, and honored silence the memory of the holy martyrs with a minute of silence.
The members of the delegation got acquainted with the documents and exhibits telling about the Armenian great tragedy and left a note in the Memory Book. Zdeněk Škromach, Vice President of the Senate of the Czech Republic, has noted that the genocide perpetrated towards the Armenians by its nature resembles enough the Holocaust which has also been acknowledged in the Czech Republic.
"We should look at the reality with open eyes," said Zdeněk Škromach and added that especially today we should learn lessons from our history, as the big stream of the refugees to Europe from different countries is a consequence of conflicts and wars.