18.03.2015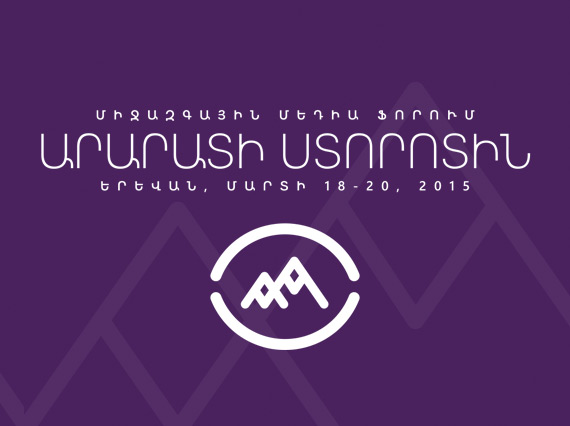 The Fifth International Media Forum "At the foot of Ararat" is being held in Yerevan, Armenia on March 18 -20. The event focuses on the Armenian Genocide committed by the Ottoman Empire in the Western Armenia and other territories a century ago.
The forum is held under the motto "I remember and demand". The discussions are comprised in four principles guiding the events in commemoration of the 100th anniversary of the Armenian Genocide –remembrance, gratitude, revival and international campaign for the recognition of genocides.
The forum brings together representatives of international media organizations of various nations, scholars, public and political figures and creates a media platform for discussing issues concerning the history and recognition of the Armenian Genocide, states' accountability and prevention of future crimes, genocide denial, destruction of cultural heritage and etc.


"The issue of the Armenian Genocide is in the historical memory of the Armenian people."

In his speech the RA President Chief of Staff Vigen Sargsyan announced: "Each family has its story: the history of the Armenian Genocide is everybody's concern, that's why the issue is essential for everyone".

Vigen Sargsyan emphasized that even today, after 100 years, Turkey keeps denying the Armenian Genocide, and the Genocide will not end until recognized and condemned.

"An international struggle must be against the Genocide and crimes against humanity. We talk about the Genocide not because of pleasure but as a nation who endured the Genocide and with an aim to assist the international community to keep the issue highlighted.

Today Turkey keeps denying the crime committed 100 years ago. This is a hostile policy. This hostile attitude is seen in all international organizations, when Turkey defends all anti-Armenian initiatives released by Azerbaijan. The history of the Armenian Genocide is not over, as until now this crime is taking place again. That's the reason why we should go on talking and discussing the topic"- Vigen Sargsyan said.