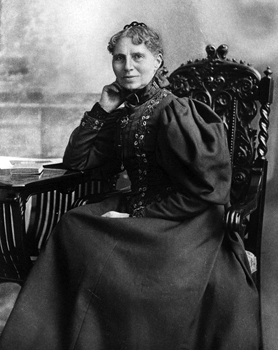 115 years ago in the month of February Clara Barton, founder and chairperson of the U.S. Red Cross arrived in Constantinople, capital city of Ottoman Empire to offer some relief to Armenian population, victims of the massacres of 1894-96.
Clarissa Harlowe Barton was born in North Oxford, Massachusetts on December 25, 1821. In 1852 in Bordentown she established the first institution to provide free education in the state of New Jersey. In 1854 she moved to Washington D.C. and was employed by the U.S. Patent Office. This was the first time a woman had received a substantial clerkship in the federal government. During the Civil War (1861-65) Clara fully dedicated herself to providing relief and care to wounded soldiers. As a result of her untiring work, she became known as the "Angel of the Battlefield."
Barton also was highly dedicated to fighting for and furthering the rights of women.
At the end of 1895 the American Red Cross and C. Barton were requested by the National Armenian Relief Committee and Board of Missionaries to undertake the distribution of relief funds among the sufferers.
On December 14, 1895 C. Barton announced that the American Red Cross would send a relief expedition to Armenia as soon as sufficient funds were available to aid the estimated 350 thousand destitute and starving people. On February 16 C. Barton got to Constantinople.
Given the good reputation of the American Red Cross and its chairperson Sublime Porte authorizes this organization to offer relief and agricultural rehabilitation programs to the regions and population suffered as result of Armenian massacres.
On March 18 Julian Hubbel, C.Barton's Assistant and Field Officer of the American Red Cross in Turkey headed towards Alexandretta from Constantinople and there formed caravans to get to Aintab. From here they headed to north-east to Harpoot, Marash to help thousands of refugees in those places. C. Barton stayed in Constantinople with Financial Officer Pullman to coordinate the program.
Massacres were followed by epidemics of typhoid and typhus fevers, dysentery and small pox. To stop the epidemics in the cities of Zeitoun and Marash Dr. Ira Harris, famous Eastern epidemiologist based in the city of Tripoli, Syria, was invited to assist. Number of sick people in both cities exceeded 10,000. People died by scores. Due to the efforts of American professionals number of cases of sickness and deaths became considerably less.
When refugees got settled in the houses and settlements they were provided with food, medicine, clothing, seeds, sickles, spinning wheels and looms.
However, not everything went the way C. Barton would prefer. There were numerous pessimistic cables and letters from the United States addressed to her urging to stop the relief mission because the Turkish government created obstacles for the Red Cross.
On September 2 C. Barton returned to London, where she learned of the incident in the Ottoman bank in Constantinople and the new massacres of Armenian population of Constantinople that followed it. This time she was recommended not to go back to Constantinople.
C.Barton thought that the relief mission to the Armenian population of Ottoman Empire was not complete because Christian Armenians were left to the whims of a semi-savage civilization with 100-200 thousand of them still being in need for shelter, medicines, food and for the charitable beneficence of the civilized world. C. Barton believed that without assistance about 50,000 people would perish because of starvation and deprivations by May, 1897. Reports of C. Barton and her partners about their humanitarian mission in Ottoman Empire were published in a book in Washington at the end of 1896. Those reports are very interesting in a sense that they provide a detailed description of the situation of Armenian population affected by the massacres and the aid provided to them by American expeditions.
Compiled from Dr. Arman Kirakossian's article
ARMENIAN MISSION OF THE "ANGEL OF THE BATTLEFIELD"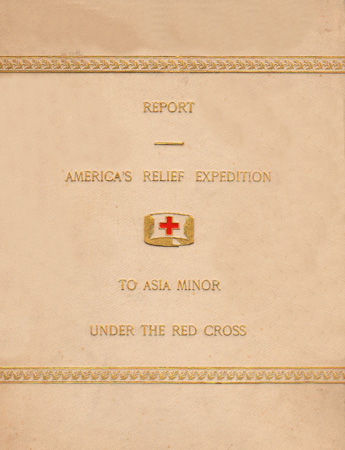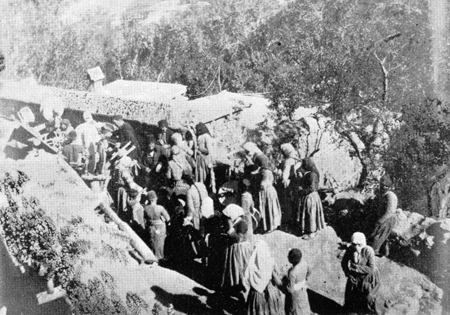 Distributing spinning wheels at Arabkir