20.03.2015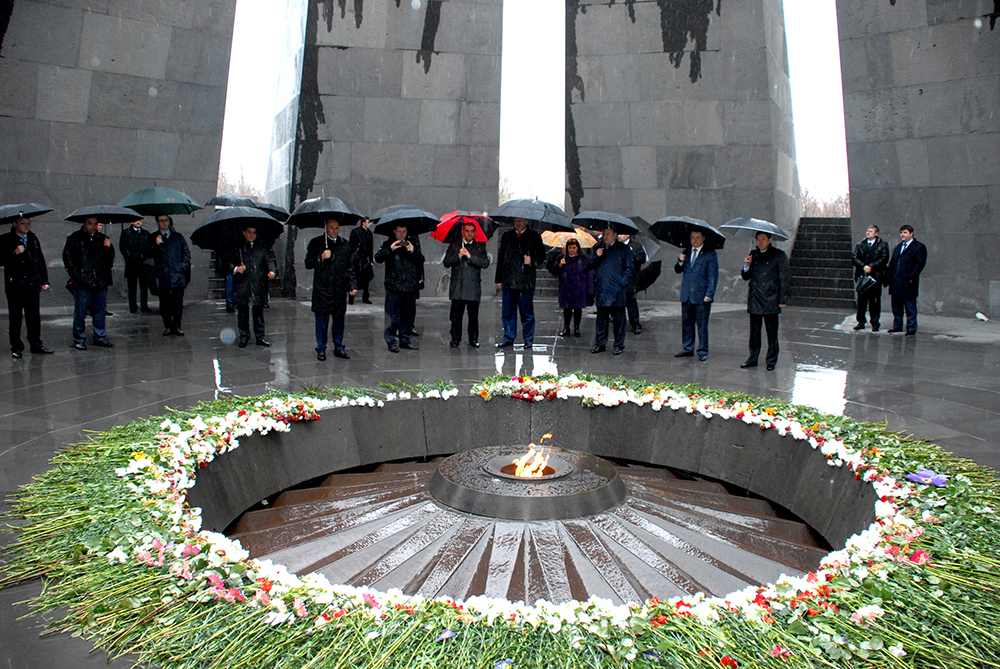 The heads of Customs Authorities of the Eurasian Economic Union (EEU) member states, headed by the Armenian Finance Minister Gagik Khachatryan, visited the Armenian Genocide memorial complex Tsitsernakaberd.
The heads of the delegations laid a wreath to the memorial. The guests, arrived from different countries, also visited the Eternal Flame commemorating the innocent victims and honored the memory of the victims with a moment of silence.
The guests, accompanied by the Deputy Director of Armenian Genocide Museum-Institute Souren Manoukian, had a tour around the memorial. The Deputy Director presented the history of the Armenian Genocide.