21.04.2015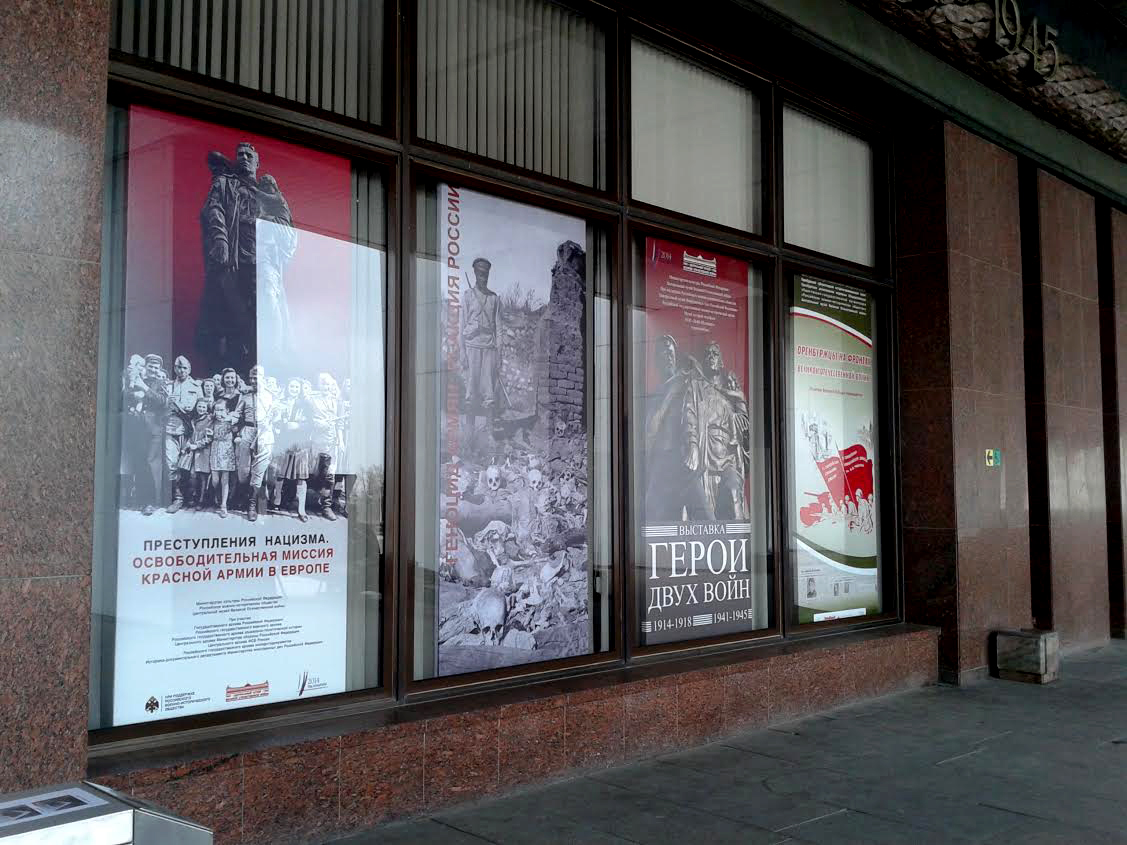 Remembrance event dedicated to the Centennial of the Armenian Genocide was held at the Central Museum of Great Patriotic War in Moscow. The event took place in the presence of Diocese of Russia and New Nakhichevan Archbishop Ezras Nersisyan, representatives of the Russian Federation Presidential Administration, Government of Moscow, religious communities, clergymen and public figures.
During this event opening of a temporary exhibition "Armenian Genocide and Russian Response" took place, by displaying historical samples on the Armenian Genocide. The exhibition will be open from 20 to 24th of April.
This exhibition prepared by the Armenian Genocide Museum-Institute shades a light on the Russian response to the Armenian Genocide and the years before in social, political and intellectual circles. For the first time documentary and photographic items are being circulated in temporary exhibition format. The exhibition consists of 25 posters, and will have an illustrative album later on.
The main themes of the exhibition are: history of the Russian-Armenian relations, cultural connections between two countries, response of Russia and Russian people to the massacres against the Armenians in the Ottoman Empire. The testimonies of the Russian soldiers and Officers of the Caucasus Front who were eyewitnesses of the Armenian Genocide and assisted the Armenian refugees were granted a particular attention. The Russian and international humanitarian organizations played a big role in their salvation. The exhibition presents the fate of the Western Armenian refugees, participated in WWI and the Great Patriotic War.
In his speech Archbishop Ezras Nersisyan pointed out:
"The Armenian people are united by Christian values - kindness, justice and human dignity. We believe that life must be free and peaceful. And of course, we are united by the pain of our victims' memory. This exhibition in the most important museum reminds us intimacy of our nations; it is a sign of gratefulness to Russia for becoming a part in saving our refugees. The exhibition helps us to tell the tragedy of the Armenian Genocide and thereby to prevent the recurrence of such crimes".