22.09.2015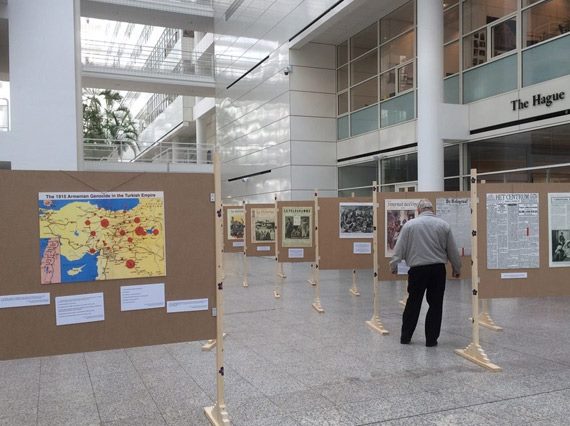 In 22 September, a temporary exhibition of Armenian Genocide Museum-Institute was opened at "Atrium" hall of the Municipality Hague city.
This is the thirteenth exhibition opened in Europe by Armenian Genocide Museum-Institute.
The exhibition dedicated to the 100th anniversary of Armenian Genocide is titled "Armenian Genocide coverage in world press". The exhibition was organized in Netherlands by the Armenian Embassy. The exhibition presents the references of world press to the Hamidian massacres, Armenian pogroms in the beginning of the 20th century, and the Armenian Genocide; its consequences and the human destinies. Dutch press coverage of the Armenian Genocide in introduction pages were also included in this exhibition, which introduces to the Dutch society a century-old materials and the public attitudes towards the events taking place in Middle East.
The exhibition will be open until 9 October.