News
THE ARMENIAN GENOCIDE IN THE MEMORY OF ANZAC SOLDIERS
Several soldiers of ANZAC became victims eyewitnesses of the Armenian Genocide and after the end of WWI returned to Australia and were engaged in organization of humanitarian actions.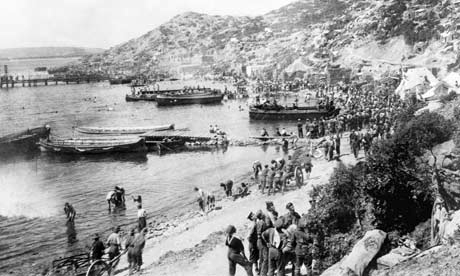 April 25 is national commemoration day in memory of ANZAC. This day Australia commemorates the military "christening day". April 25 was officially called ANZAC day in 1916, and in 1920s it was renamed as a day commemorating the memory of 60.000 Australians, who fell during WWI.
On April 25, 1915 the Australian and New Zealand Army Corps under the British command disembarked in Gallipoli peninsula, according to Winston Cherchill's plan of making access to the Black Sea and capturing Constantinople. Gallipoli battles started on April 25, 1915, a day following the imprisonment of Armenian intelligentsia and ended on January 7, 1916. At that period 8709 Australians and 2721 New Zealander fell victims in Gallipoli, about 217 soldiers became prisoners of war in the Ottoman army. At first glance these two historical events are not interrelated. However, after these battles the Armenophille movement started and gained speed in Australia. The famous Australian newspapers of that time published hundreds of articles referring to their stories. The memoirs and reports of many of the ANZAC soldiers and especially prisoners of war give an opportunity to form a general opinion of the treatment of Armenians by Ottoman Turkish authorities. Turkish government used the deserted houses and churches of Armenians as prisons for ANZAC soldiers. Certain excerpts from their memoirs are presented below.
Pilot Yeats-Brown was among Australian prisoners of war. He fell into captivity on November 13, 1915. On the way from Bagdad to Mosul he met an infantry division heading to Kut-el-Amara, where he met a few officers speaking French. From them he learned about Armenian massacres. In his memoirs Yeats-Brown wrote: "The Armenians had been massacring Turks in Eastern Anatolia, he said: they had intrigued with Russia: they had revolted at Van: their subjugation was as necessary to modern Turkey as the coercion of Red Indians had been necessary to make America. The Armenians were a threat to the heart of the Empire: The order had gone forth from Constantinople: 'Yak, Var, Oldur' – Burn, Kill, Destroy: they would be wiped out…"
George Ernest Kerr, another prisoner of war, who fell into captivity on November 20, 1915, was kept in Afion Garahissar among other prisoners of war. In his memoirs he wrote: "Earlier in 1915, scores of Armenians had been murdered or driven out of the town by Turkish troops in the name of 'ethnic cleansing' and the grounds of the prison camp were reputedly sown with the remains of some of these victims".
A.E.2 was one of the two Australian submarines that took part in War. The majority of the submarine crew fell into captivity. Among them was John Harrison Wheat, a rating on the submarine. On August 18, 1915 he wrote the following in his diary: "All the Armenians are driven from the town. The principle cause of this is the Armenians are Christians and all the business of the town is carried on by them. There is a very strong feeling against the Christians in this country. At this time, thousands of Armenians were turned out of these big towns to starve and thousands were massacred…"
Lieutenant Leslie H. Luscombe, from Geelong West, had been part of the 14th Battalion AIF at Gallipoli when he was captured and taken prisoner in August 1915. While being transported to the centuries-old Sourp Asdvadzadzin (Holy Mother of God) Armenian monastery in Ankara, he witnessed 'a sad and depressing sight' at the railway station in Eskisehir, a railway junction town in Western Turkey: "On the opposite side of the platform another train was standing. It was composed of a number of empty two-tier steel sheep trucks. On the platform a considerable number of Armenian women and children were huddled together. As our train pulled into the platform, Turkish soldiers anned with whips were driving the women and children into the sheep trucks. It was evidently intended to transport them to some distant concentration camp '" All the Armenian men that could be rounded up were liquidated…"
Material by Lusine Abrahamyan, AGMI scientific associate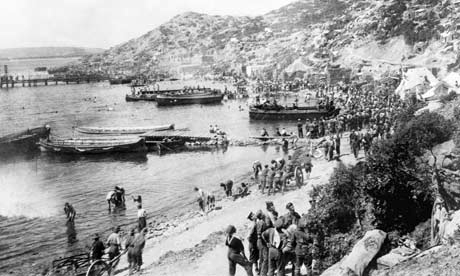 ԱՆԶԱԿ-ի զորքերն ափ են իջնում Գալիպոլիում, 1915թ.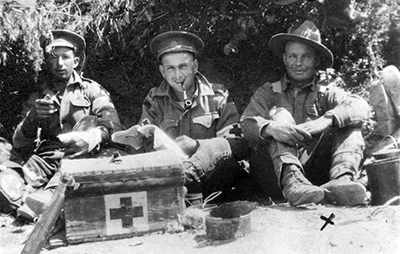 Ավստրալական Կայսերական Զորքերի 7-րդ գումարտակի առաջին վիրակապական կետը, Գալլիպոլիի թերակղզի, Թուրքիա, 1915թ. ապրիլի 25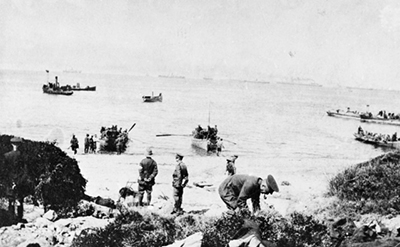 Մակույկներն ափ են տեղափոխում ԱՆԶԱԿ-ի զինորներին, Թուրքիա, Գալիպոլիի թերակղզի, 1915թ. ապրիլի 25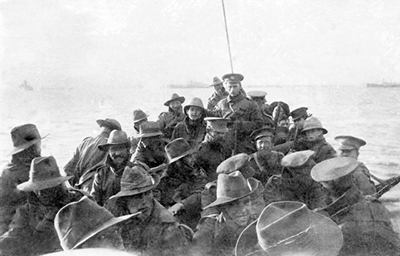 Ավստրալացի զինվորներին ԱՆԶԱԿ-ի ճամբար տեղափոխող փրկամակույկ, Թուրքիա, Մարմարա, Գալիպոլիի թերակղզի, 1915թ., ապրիլի 25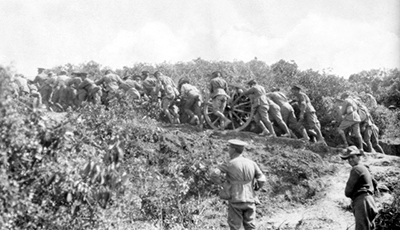 Ափ իջնելուց հետո ավստրալացի հրետանավորները դիրքավորում են զենքերը, Գալլիպոլիի թերակղզի, Թուրքիա, 1915թ. ապրիլի 26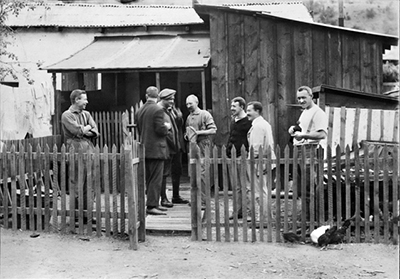 ԱՆԶԱԿ-ի ավստրալացի և բրիտանացի ռազմագերիները Տավրոսի լեռներում՝ Բելեմեդիկում,1918թ.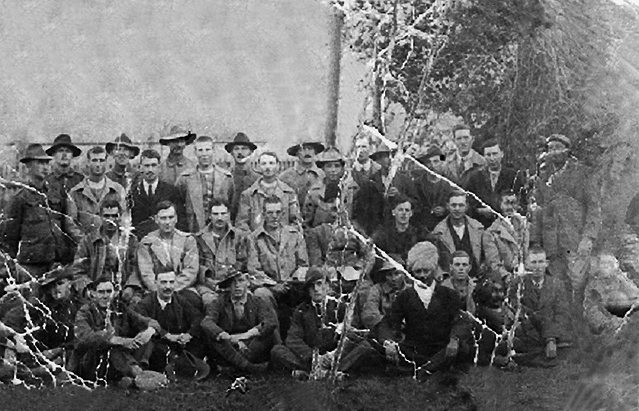 ԱՆԶԱԿ-ի ռազմագերիների լուսանկարը Աֆիոն Գարահիսարի ամբարում, Թուրքիա, 1915թ.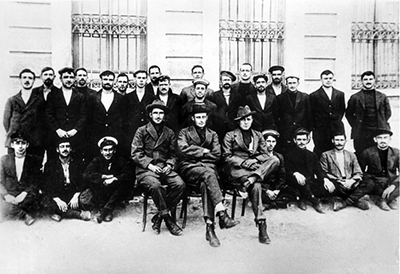 AE2 սուզանավի անձնակազմը գերության մեջ Թուրքիայում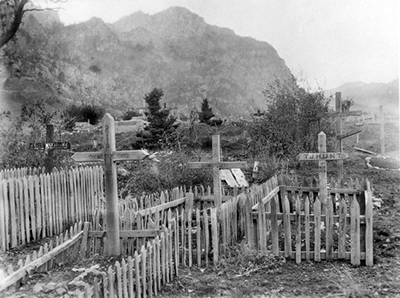 ԱՆԶԱԿ-ի ռազմագերիների գերեզմանները Բելեմեդիկում, Թուրքիա, 1916թ.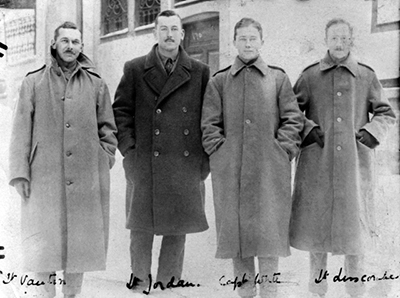 Թուրքիայում ավստրալացի ռազմագերիները: Ձախից աջ՝ լեյտենանտ Կլոդ Հենրի Վաութին, լեյտենանտ Սթենլի Ռուբերթ Ջորդան, կապիտան Թոմաս Ուոլթեր Ուայթ և լեյտենանտ Լեսլի Հենրի Լասքոմբ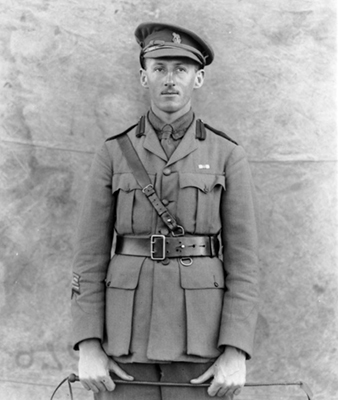 Մայոր Ուիլֆրիդ Քենթ Հյուզ, ով Գալիպոլիի թերակղզում ափ է իջել 1915թ. մայիսին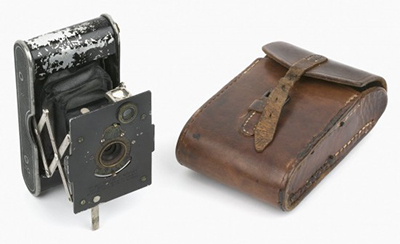 Մայոր Ուիլֆրիդ Քենթ Հյուզի ֆոտոխցիկը, որն արտադրվել է Կոդակ ընկերության կողմից 1912թ.:
Նման ֆոտոխցիկները օգտագործվում էին Առաջին համաշխարհային պատերազմի տարիներին զինվորների կողմից: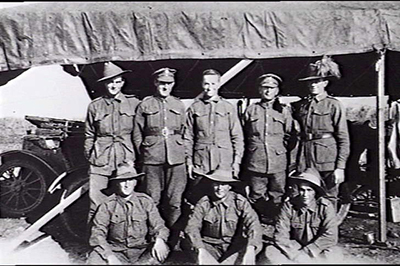 Քենթ-Հյուզի կողմից արված լուսանկարներից մեկը: Լուսանկարում պատկերված են մայոր Ուիլֆրիդ Քենթ Հյուզի հետ ծառայող վարորդներ, Դամասկոս, 1918թ. նոյեմբեր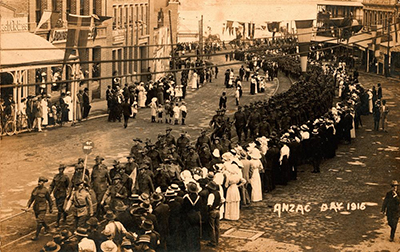 41-րդ ջոկատի երթը ԱՆԶԱԿ-ի օրվա կապակցությամբ, Բրիսբան, Քուինսլենդ, 1916թ.


DONATE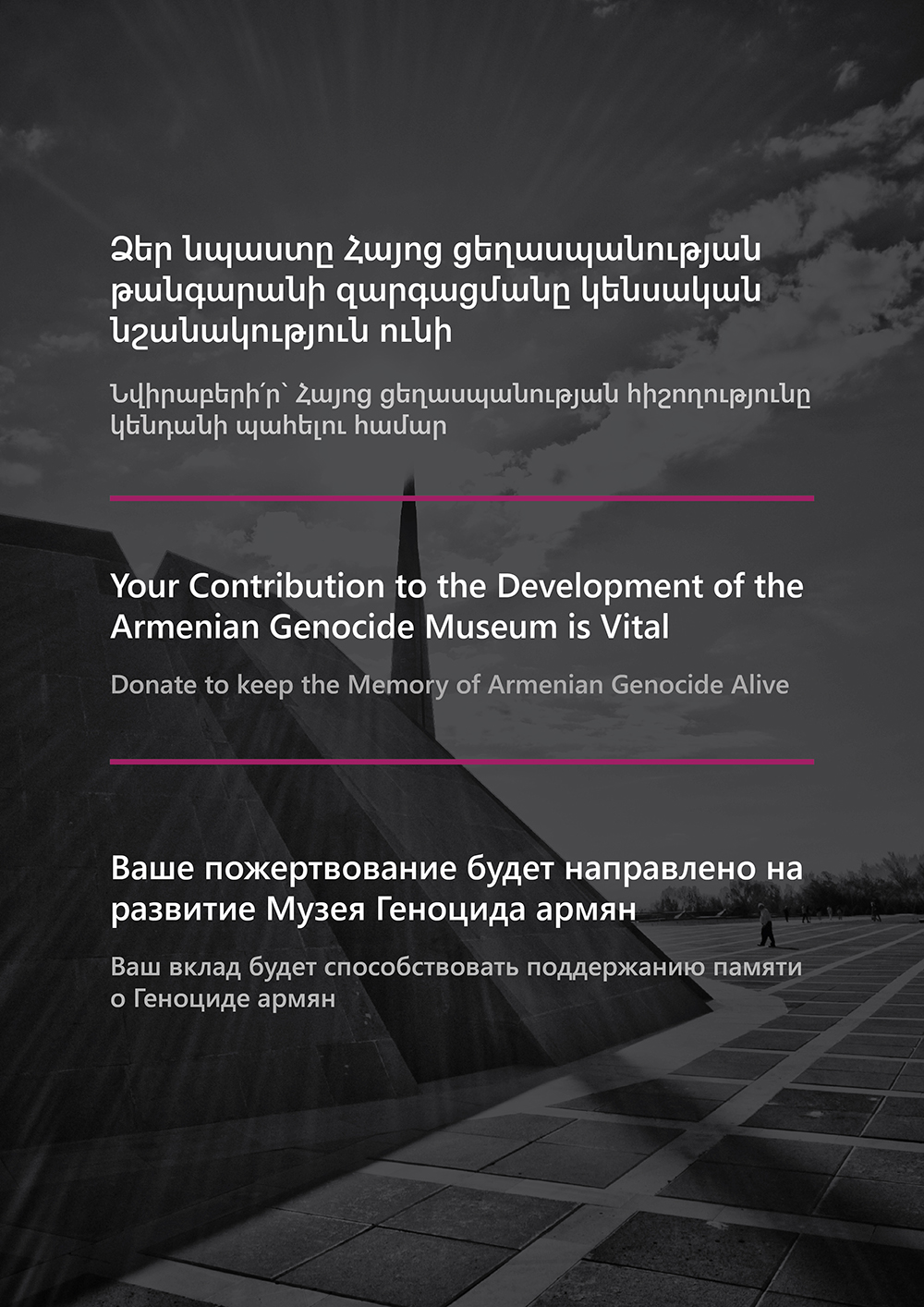 TO KEEP THE MEMORY OF THE ARMENIAN GENOCIDE ALIVE

Special Projects Implemented by the Armenian Genocide Museum-Institute Foundation
COPYRIGHT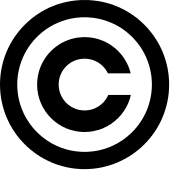 AGMI BOOKSTORE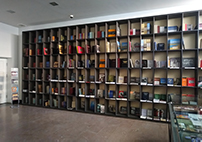 The Armenian Genocide Museum-Institute's "World of Books"
TESTIMONIAL OF ARMENIAN GENOCIDE SURVIVORS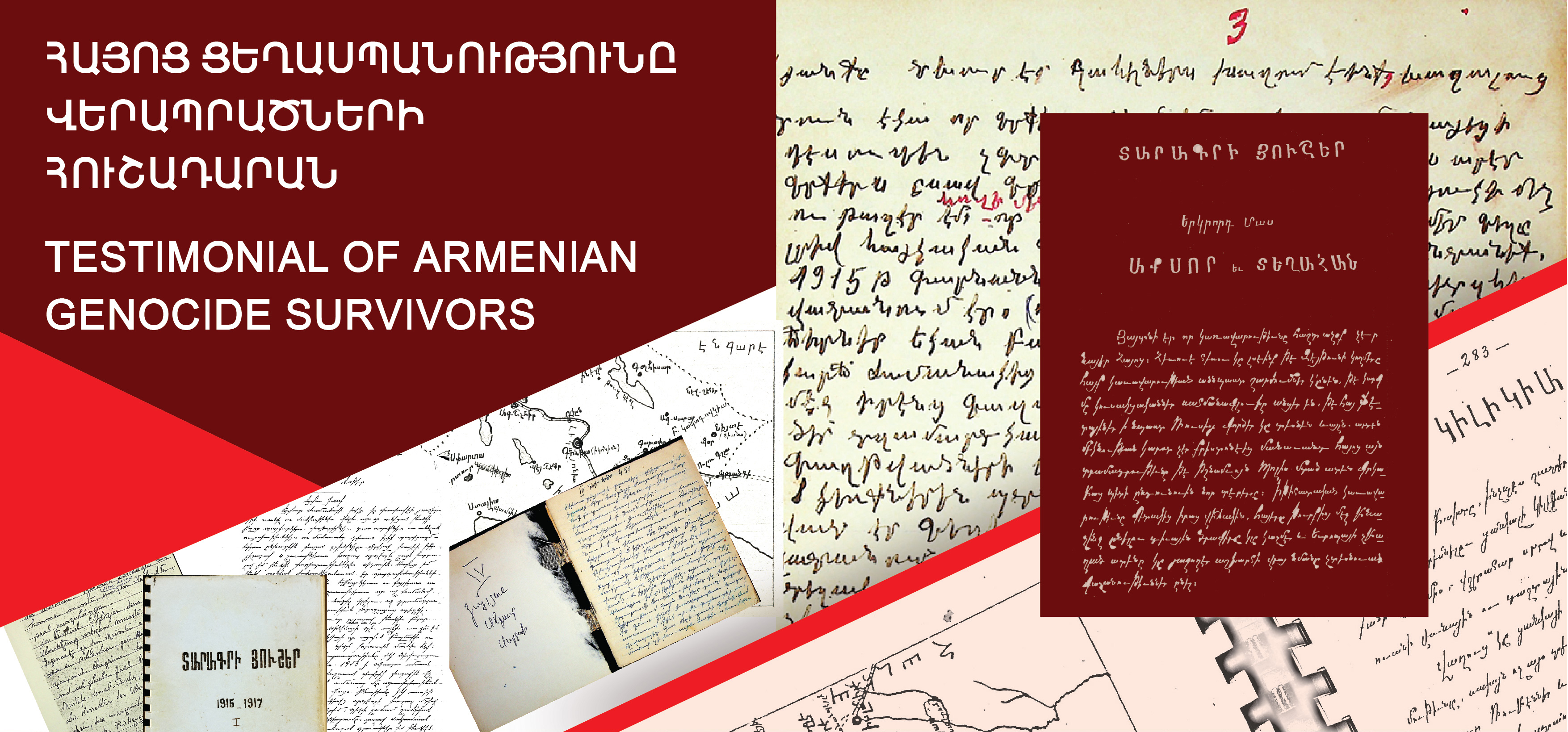 THE AGMI COLLECTION OF UNPUBLISHED MEMOIRS


ONLINE EXHIBITION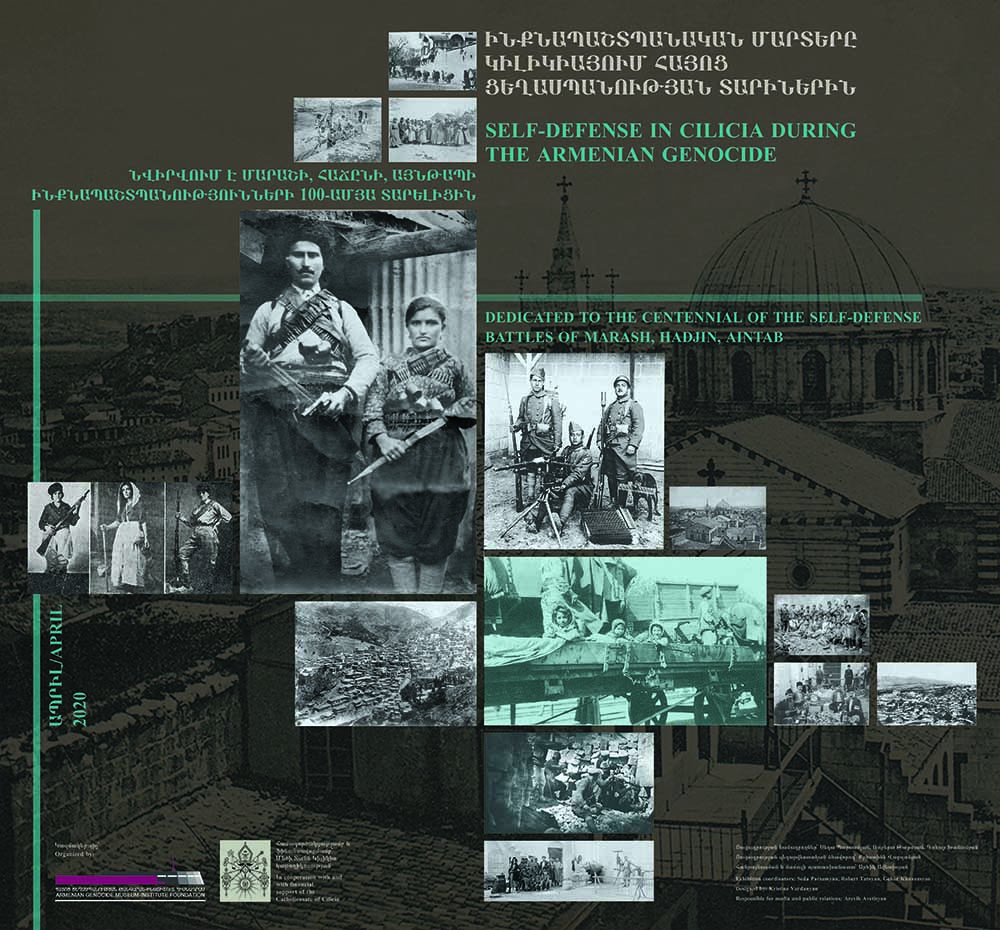 SELF-DEFENSE IN CILICIA DURING THE ARMENIAN GENOCIDE

DEDICATED TO THE CENTENNIAL OF THE SELF-DEFENSE BATTLES OF MARASH, HADJIN, AINTAB
LEMKIN SCHOLARSHIP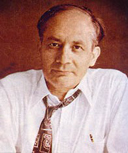 AGMI ANNOUNCES 2022
LEMKIN SCHOLARSHIP FOR FOREIGN STUDENTS
TRANSFER YOUR MEMORY
Share your family story, Transfer your memory to generations.
On the eve of April 24, the Armenian Genocide Museum-Institute undertakes an initiative "transfer your memory".