27.02.2015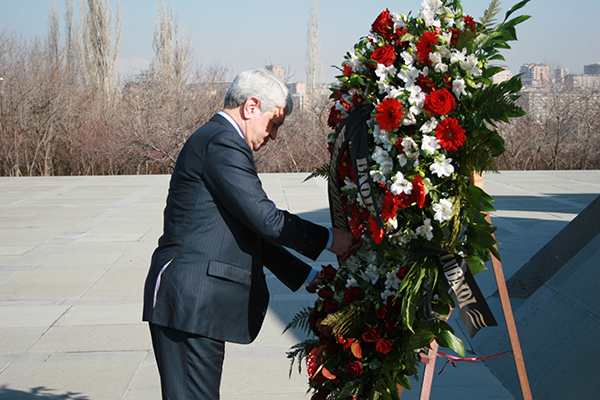 In the framework of his official visit to Armenia the Minister of Transport of the Republic of Iraq Baqir Jabr Al-Zubeidi visited Tsitsernakaberd, the Armenian Genocide memorial.
Baqir Jabr Al-Zubeidi laid a wreath to the memorial and the Iraqi guests honored the memory of the victims of the Armenian Genocide with a moment of silence.
The Armenian Genocide Museum-Institute deputy director Suren Manukyan presented the history of the memorial construction.
The members of the Iraqi delegation also visited the temporary exhibitions hall of the Armenian Genocide Museum-Institute.