28.10.2015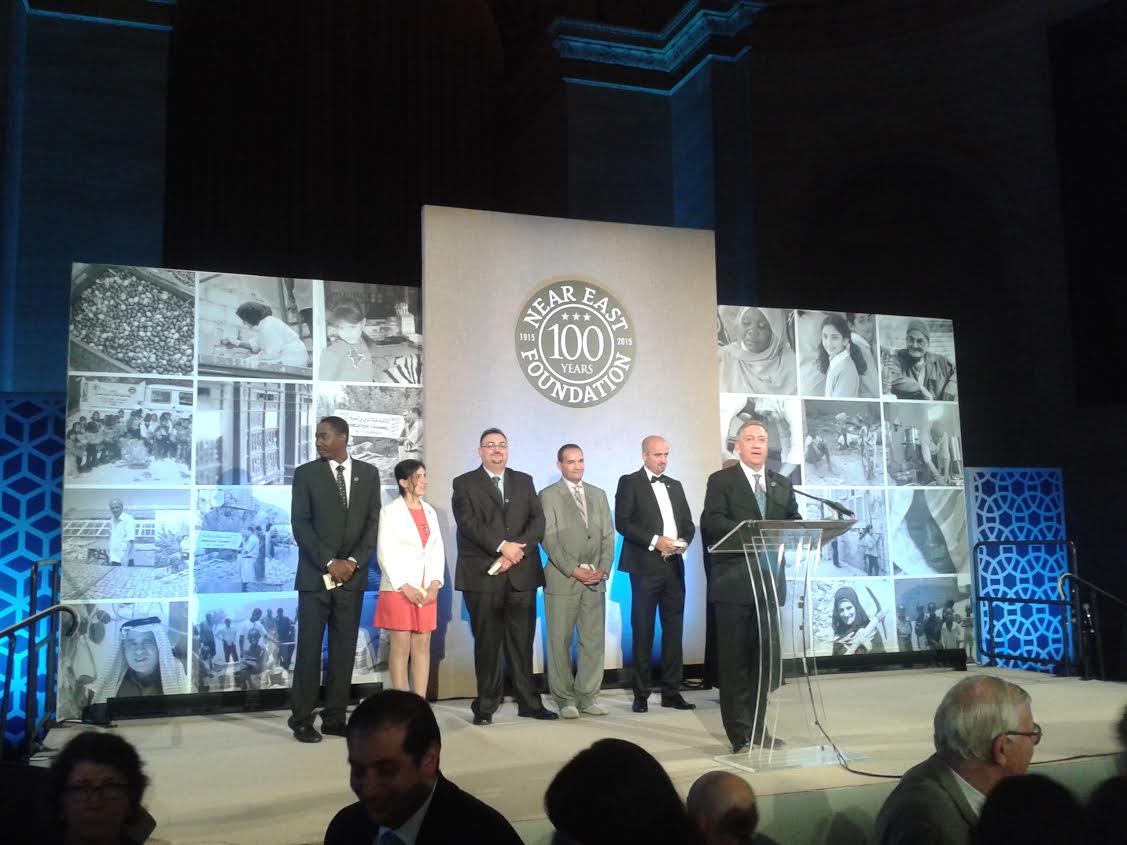 On October 28, a solemn banquet was organized by the initiative of Near East Foundation dedicated to the centennial of American Near East Relief Committee. During the evening videos on humanitarian mission of the organization were screened.
Executive Director of the Middle East Foundation Shant Mardirosian presented still acting and already carried out projects of the organization.
AGMI Director Hayk Demoyan also attended this event.
The event was also attended by Armenian Ambassador to USA Tigran Sargsyan, Armenia's Permanent Representative to the United Nations Zohrab Mnatsakanyan, successors of US presidents Woodrow Wilson and Hoover, Ambassador Henry Morgenthau and the Near East Relief workers.
Thanks to the efforts of the Near East Relief and humanitarian aid of American government and people hundreds of thousands of Armenians and thousands of other nationalities of the Near East were rescued from extermination. The activities of the Near East Relief became one of the glorious pages of the history of the humanitarian movement.
More about Committee find here
http://genocide-museum.am/eng/online_exhibition_10.php