29.05.2015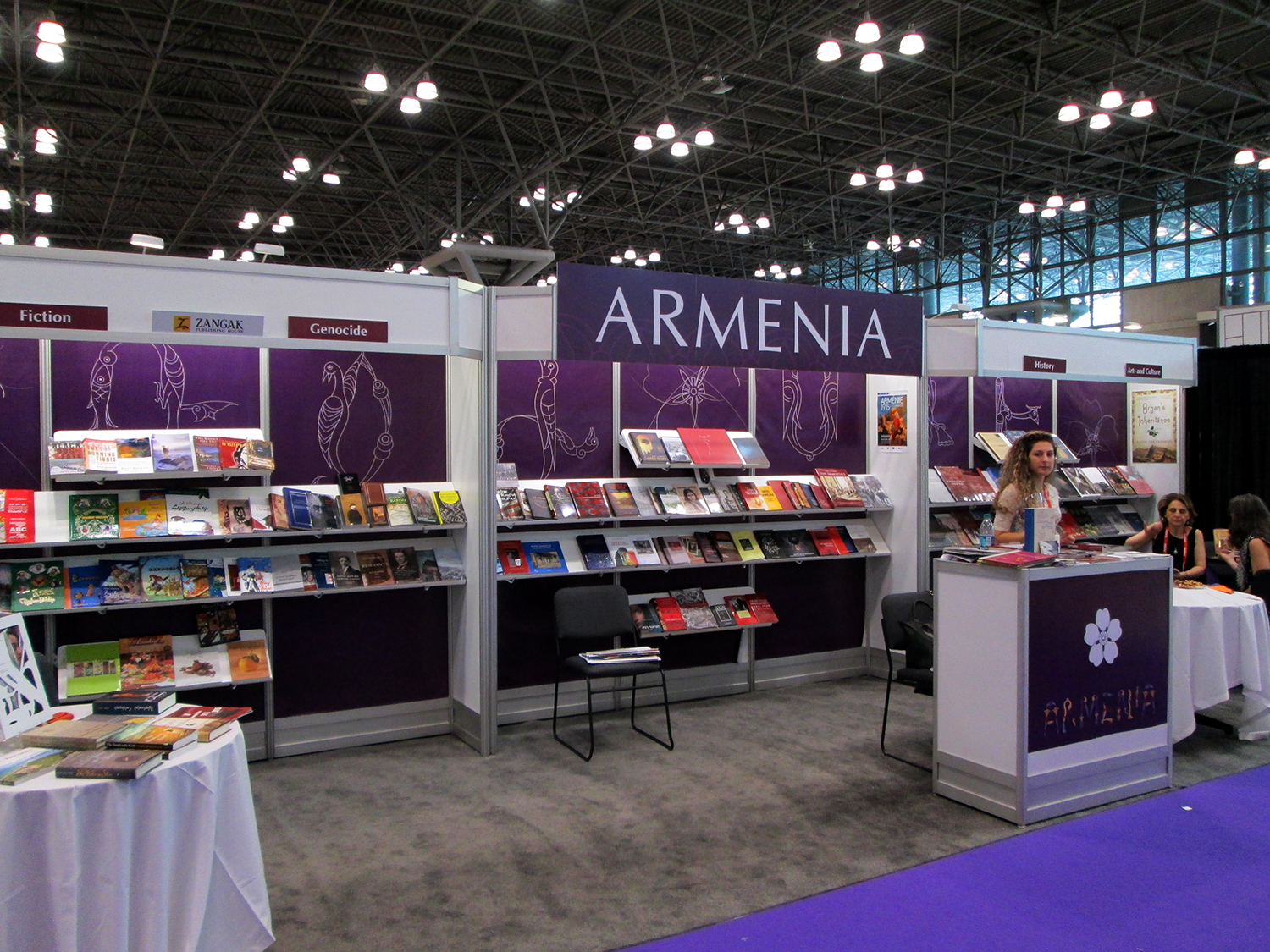 On May 27-29, for the first time Armenia participated in the international book exhibition "Book Expo America" held in New York, which is the largest exhibition of Northern America. The Armenian Genocide Museum-Institute also participated in this exhibition with the publications of last five years. AGMI publications present the history of the horrible crime committed in the last century.
AGMI Deputy Director presents the publications of AGMI at "Book Expo America".
Suren Manukyan mentioned:
"The American book exhibition is an important platform, where famous publishing houses are presented. It is of unique importance for AGMI not only to present our latest publications put also establish connections.

For example, we have already reached an agreement with famous publishing houses, such as, Princeton University Press, McGill, Yale University Press, and Harvard University Press to send their publications on the Armenian Genocide to us. We will make reviews of those publications in our International Journal of Armenian Genocide Studies".
Armenia participates in the international book exhibition by the support of the State Commission on Coordination of the Events Dedicated to the 100th Anniversary of the Armenian Genocide, RA Ministry of Culture.
https://www.youtube.com/watch?v=oncPGl1IOCc