31.03.2015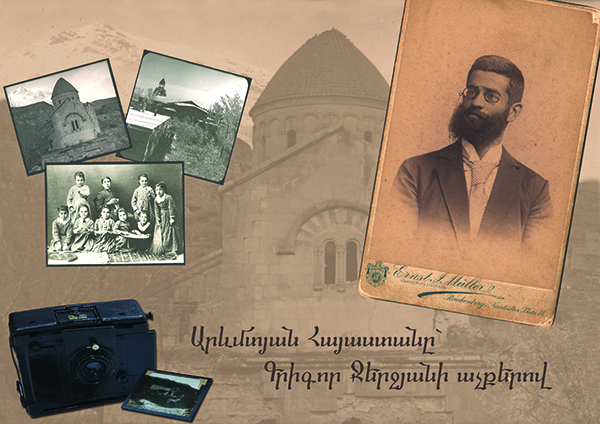 This film documentary tells the story of writer George Jerjian's latest book,
Daylight after a Century
, a collection of photographs taken by his grandfather of his home town and college town.
Dr George Djerdjian (1870-1947), grandfather of the writer, took 240 photographs of his hometown of Arabkir and his college town of Erzeroum between 1900 and 1907, of which only about 100 survive. These photographs capture the way of life of a people that within a decade would become extinct in Anatolia, their homeland for over 3,000 years. The photographs are varied and have been arranged under separate headings such as water, land, people, churches, schools, economic life, social life, and political life.
For over a century, these photographs were stored in a grey steel box, which migrated from Arabkir to Alexandria, Egypt, where it stayed for almost 50 years. Then it moved with descendants to Khartoum, Sudan, where it stayed for 20 years, then onto London, England for 30 years, and then to Washington DC for about 10 years. Now this collection of photographs has finally been exposed to daylight after a century of darkness.
"This is a fantastic collection; it is unique and very important because such a collection is preserved. It is preserved not only for the Jerjian family memory, but also for Armenian history. It's a part of our history, our common legacy. And every single shot which depicts the life of the Western Armenians is like a puzzle, pieces of a puzzle and piece by piece they help us recover the full imagination about life and all the interactions which happened in Western Armenia before the Genocide of 1915",
noted the AGMI director Dr. Hayk Demoyan in the movie.
In 2014, George Jerjian donated the collection of his grandfather with many other documents to the Armenian Genocide Museum & Institute. The Armenian Genocide Museum & Institute will organize a temporary exhibition entitled "Western Armenia through the eyes of Dr George Djerdjian"
You can watch the film here.