As of 1915, about 60.000 Armenian refugees and 3.000 orphans found shelter on the territory of the Mother See of Holy Etchmiadzin. Earlier, on 28 December 1914, the Holy Etchmiadzin Fraternal Relief Committee was created by means of the Catholicos of All Armenians Gevorg V Surenyants' Kondak (Decree), in order to cover refugee needs. Committees were set up in the dioceses of Yerevan, New Nakhichevan and Bessarabia, Old Nakhichevan, Alexandropol, Atrpatakan and Vaspurakan, as well as supporting organizations and committees in Pyatigorsk, Odessa, Tiflis and other places.
In spring 1915 the Holy Etchmiadzin Fraternal Relief Committee sent financial assistance to the province of Van. At an emergency meeting held in July 1915, the committee decided to settle the refugees in Shirak, Nor Bayazet, Aparan, Kotayk and other regions and to start construction of refugee homes near the monastery of Etchmiadzin in August. The Holy Etchmiadzin Fraternal Relief Committee collected and listed information on the Armenian refugees in need. The Mother See paid special attention to the care of the orphans. To this end, the Orphan Relief body was created, which took care of about 300 orphans in the Etchmiadzin territory alone. Buildings of the Gevorgyan Seminary, Patriarchate and Matenadaran served as an asylum, hospital and orphanage, with adjacent buildings being rented for the Armenian refugees.
In 1915 there were seven orphanages in Yerevan, three in Akhta, one in New Bayazet, all under the care of the Holy Etchmiadzin Fraternal Relief Committee. Yerevan's 8th orphanage, as well as those of Qanaqer and Gharaqilisa began operations in mid-1916. As of 16 June 1916, 1.145 orphans were sheltered in the 14 orphanages run by theFraternal Relief Committee in Yerevan. In the meantime, the Fraternal Relief Committee of Etchmiadzin provided medical assistance to thousands of sick refugees, fought against the epidemics and provided aid to soldiers wounded in the war.
Catholicos Gevorg V granted financial support to the Catholicos of Sis and Armenian Patriarch of Constantinople and organized fundraising. On 21 October 1916, in response to the call by His Holiness, US President Woodrow Wilson and the Senate organized fundraising for the benefit of Armenians. His Holiness also undertook the task of savingArmenian cultural heritage artifacts. On his initiative, items of religious and cultural importance, as well as more than a thousand ancient manuscripts, were listed and transported to Eastern Armenia in 1915-1916. The Holy Etchmiadzin Fraternal Relief Committee operated until May 1919. Led by Catholicos Gevorg V Surenyants, members of the order of monks of the Mother See of Holy Etchmiadzin undertook the rescue of Armenian refugees and orphans, often endangering their own lives.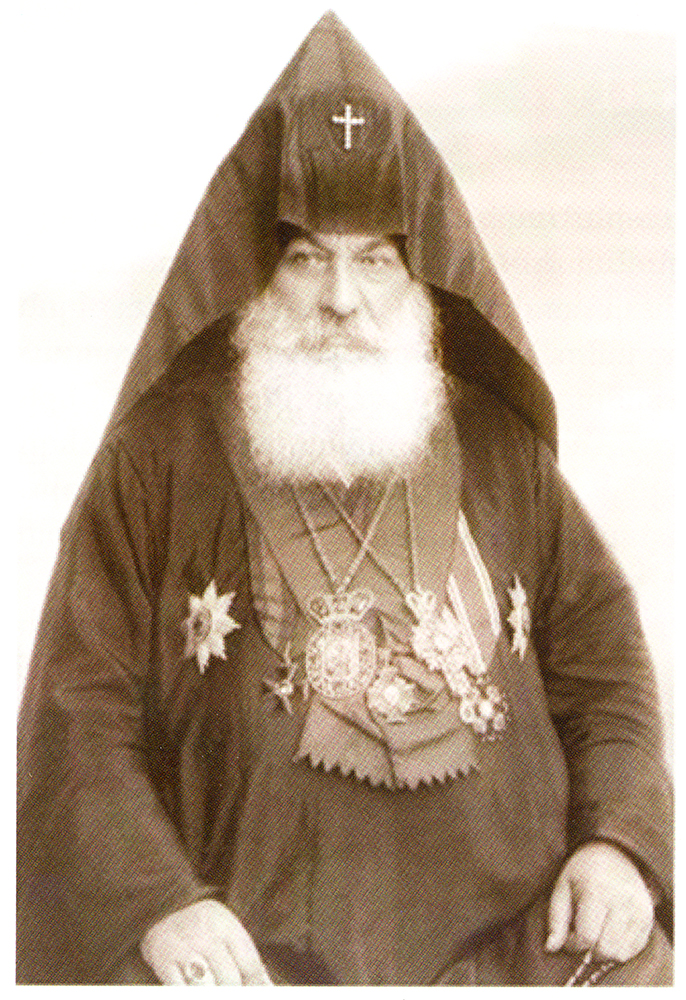 Catholicos of All Armenians Gevorg V Surenyants (1847-1930)
AGMI Collection
Gevorg V Catholicos with Armenian orphans
Barton J. L., Story of Near East Relief, NY, 1930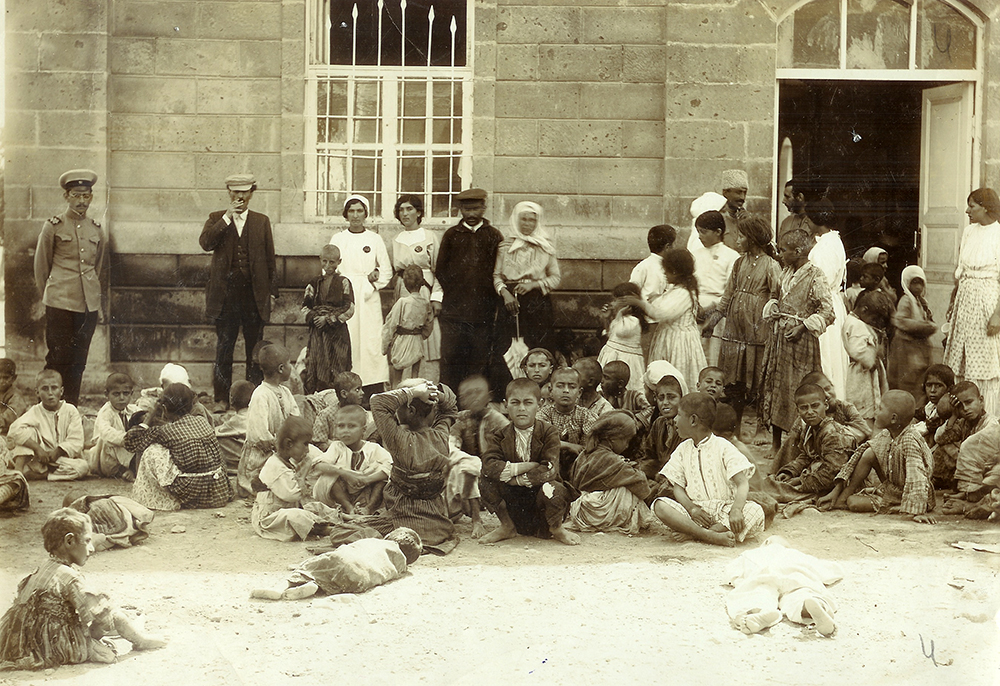 The children of Etchmiadzin orphanage with staff, 1916
Yerevan History Museum Collection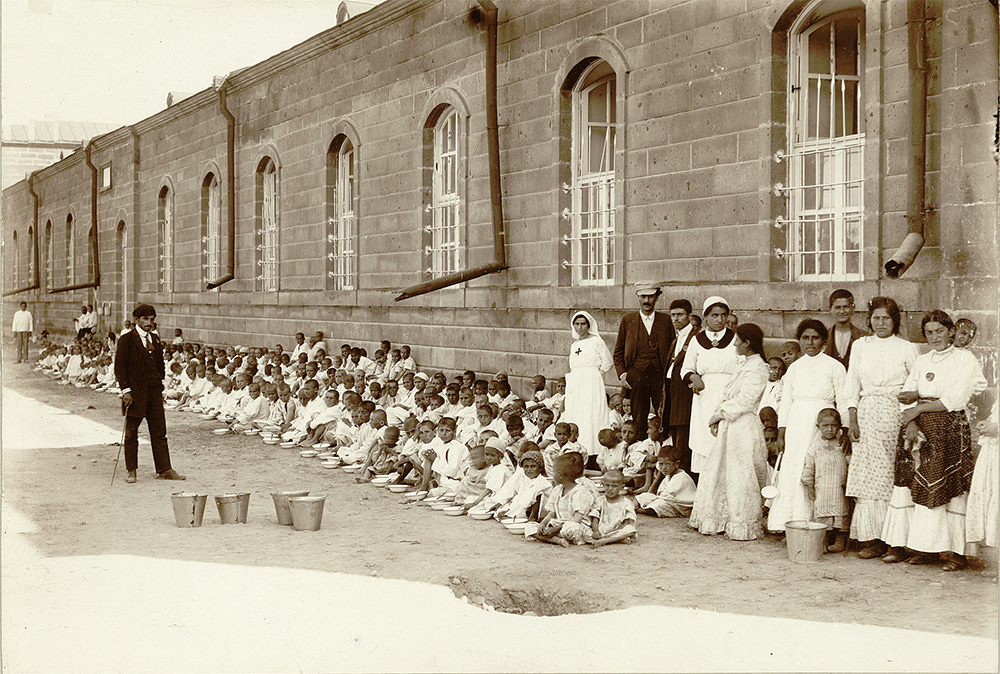 The children of Etchmiadzin orphanage with medical personnel of orphanage, 1916
Yerevan History Museum Collection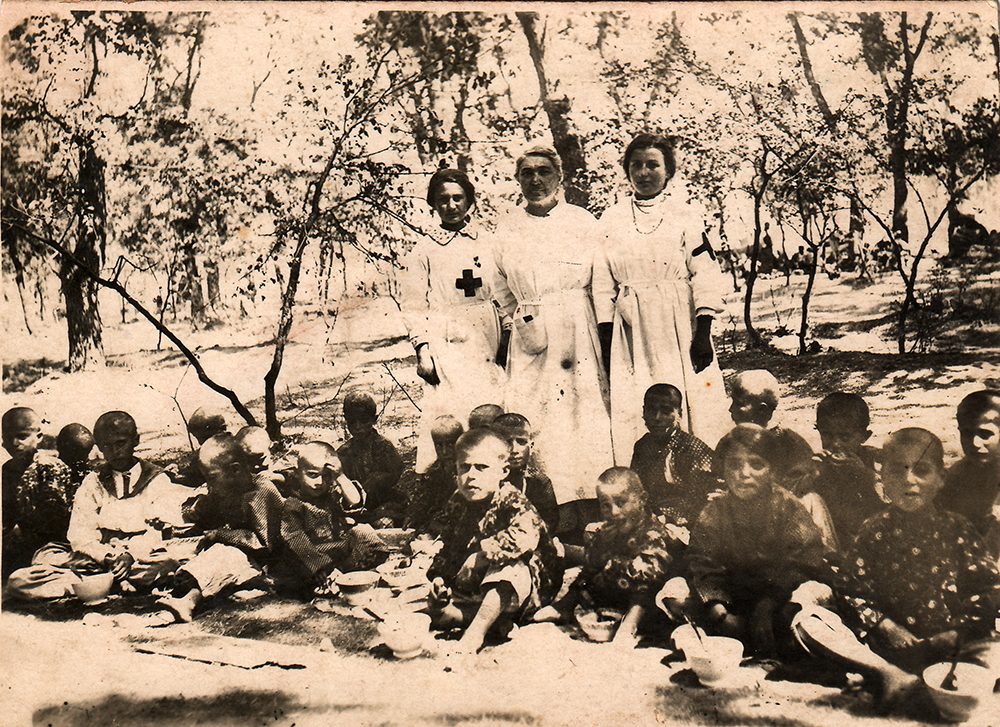 Armenian orphans in the alley of Etchmiadzin outdoor refectory, 1915
Yerevan History Museum Collection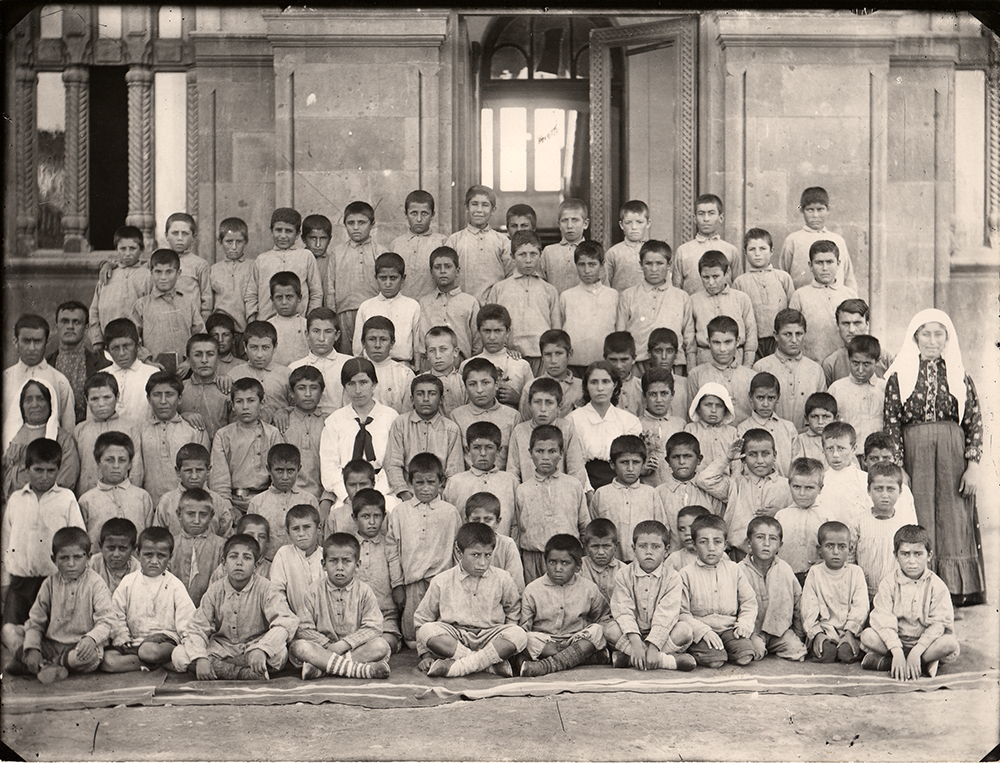 The children of Etchmiadzin orphanage, 1916
Yerevan History Museum Collection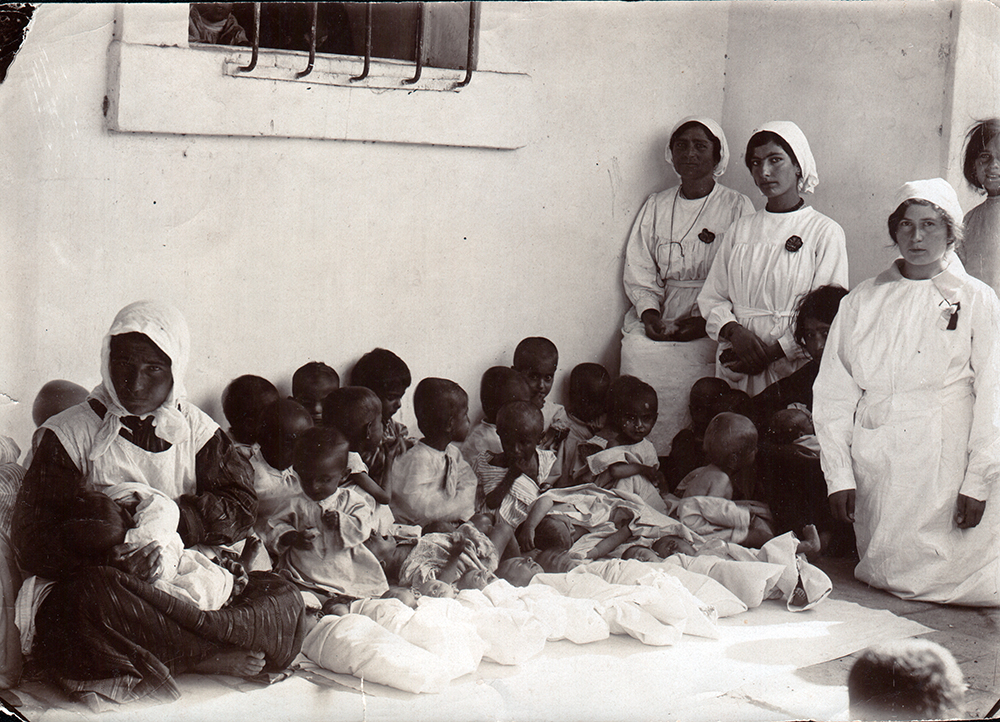 The newborn inhabitants of Etchmiadzin orphanage
Museum of Literature and Art after Yeghishe Charents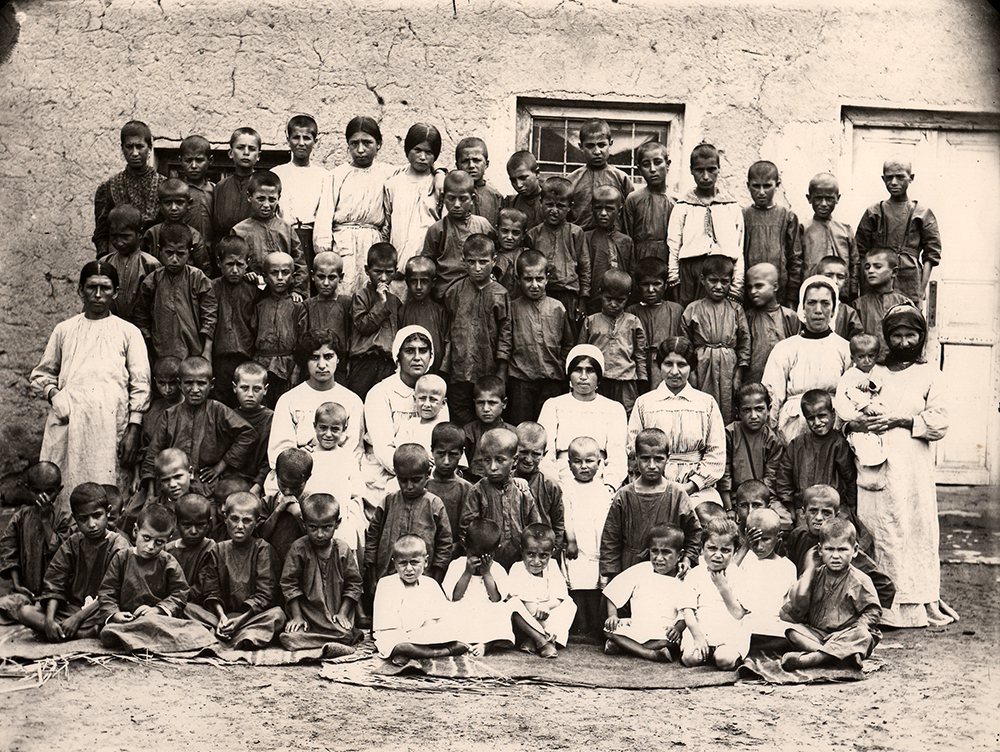 The children of Etchmiadzin orphanage with the caregiving women
Yerevan History Museum Collection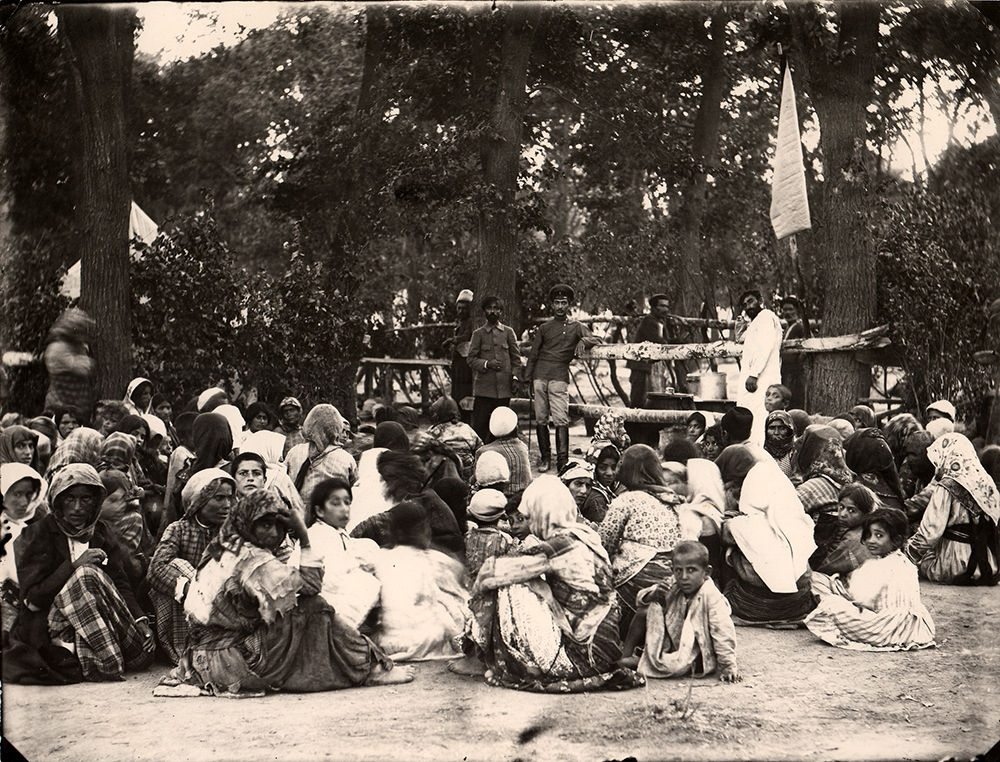 A group of Armenian Genocide survivors, Etchmiadzin, 1916
Yerevan History Museum Collection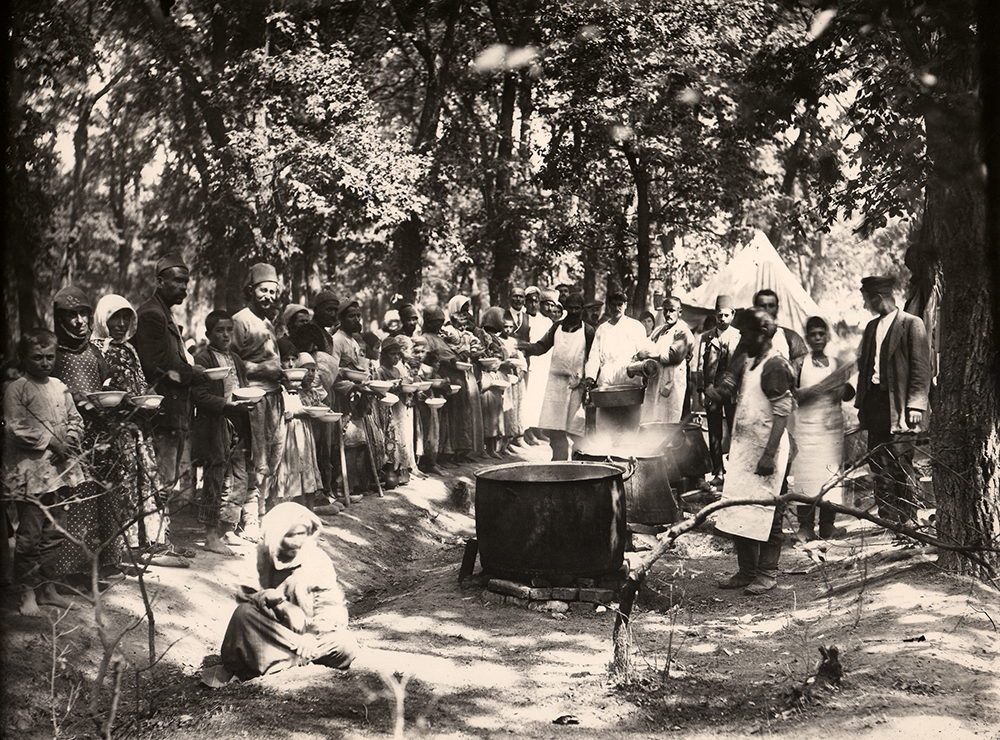 Food distribution to Armenian refugees, 1916
Yerevan History Museum Collection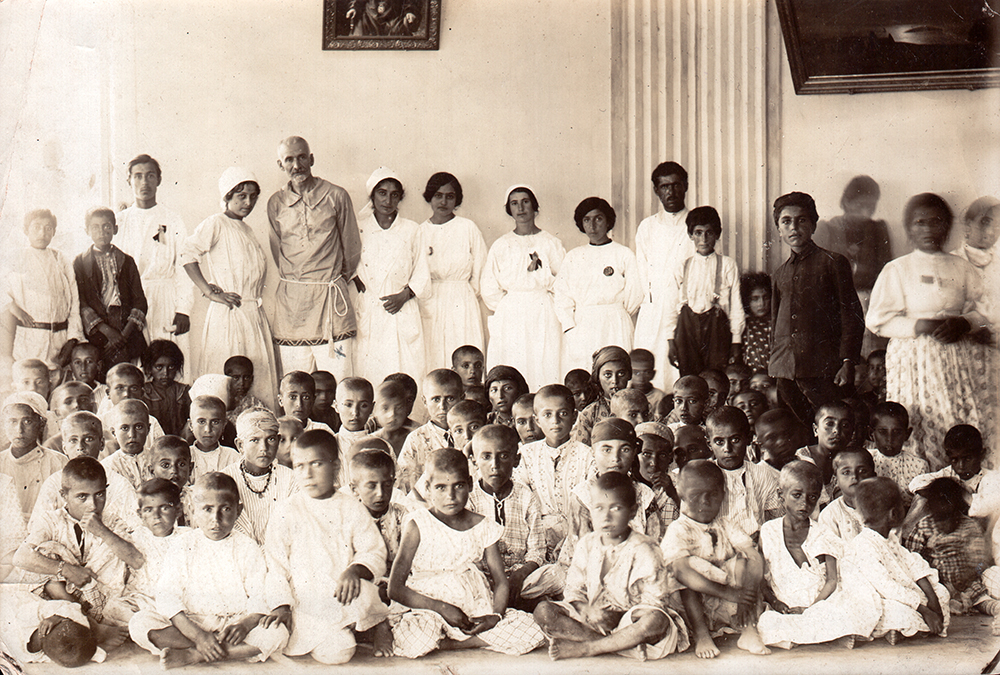 The children of Etchmiadzin orphanage with Hovhannes Tumanyan
Yerevan History Museum Collection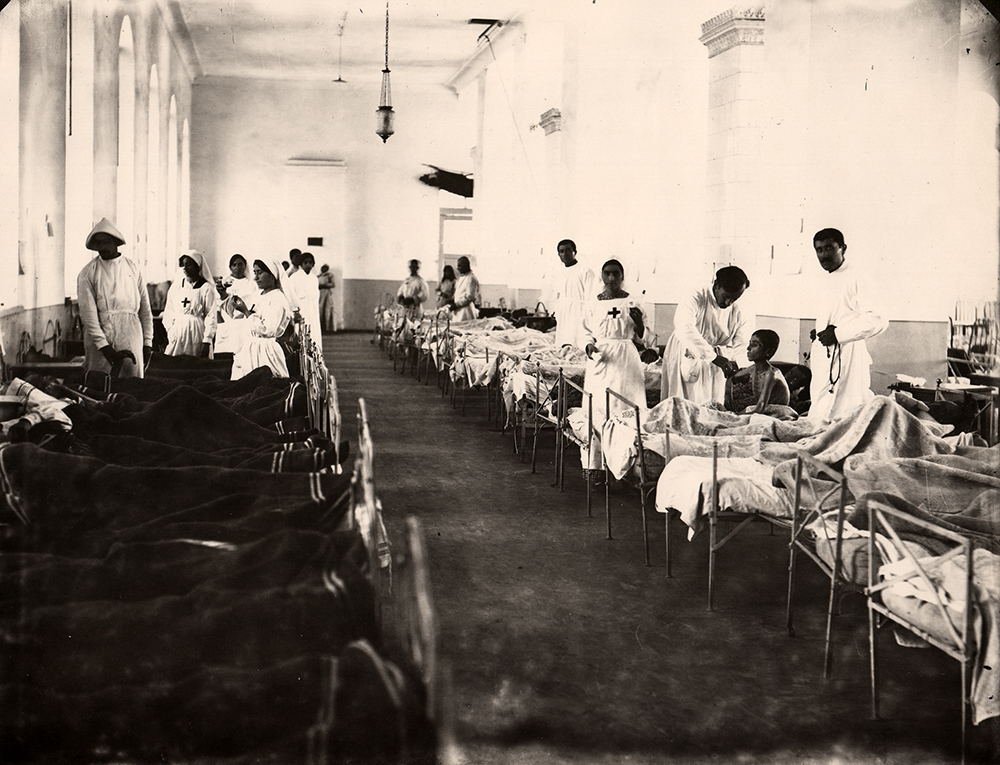 Care for Armenian orphans in a hospital, Etchmiadzin, 1916
Yerevan History Museum Collection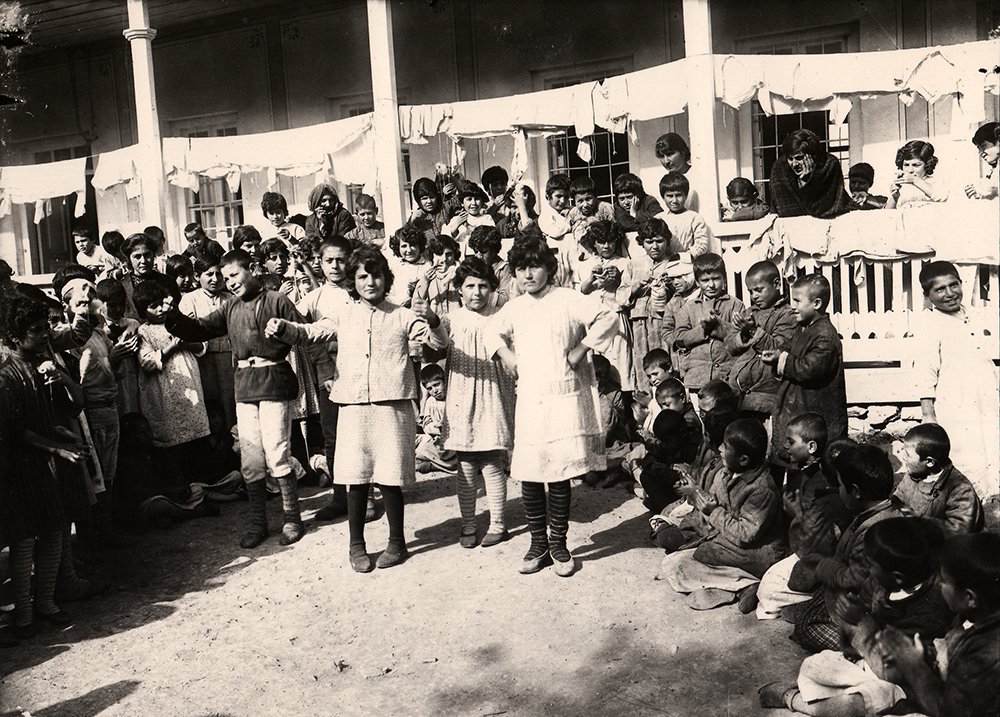 The orphans during a dance class, Etchmiadzin, 1916
Yerevan History Museum Collection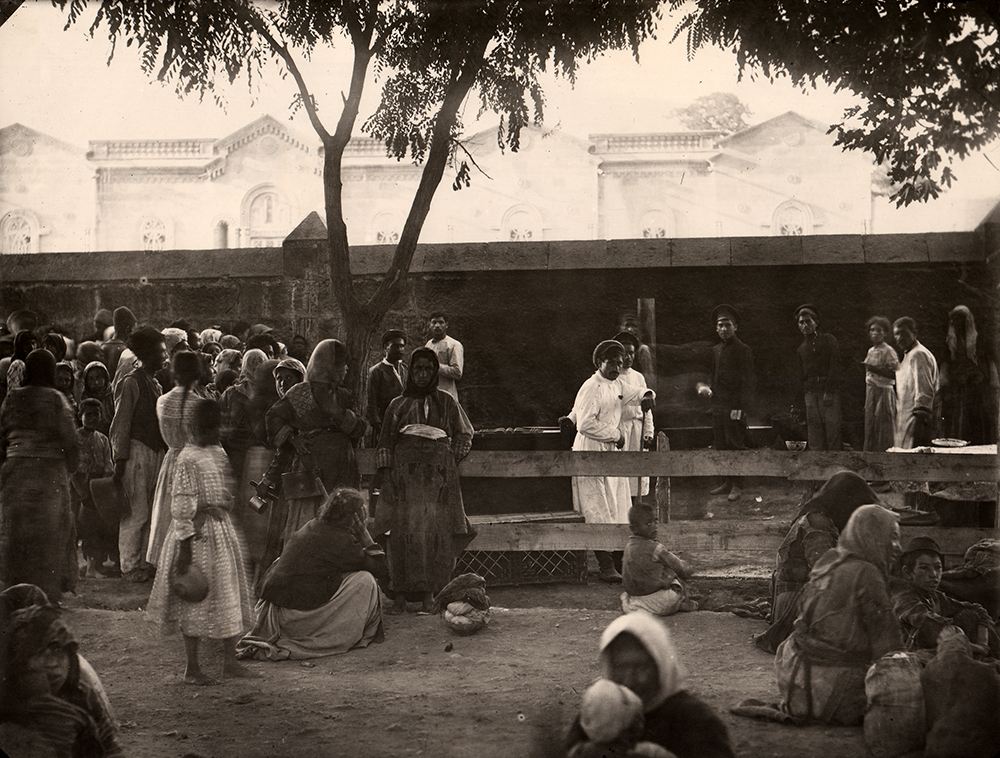 A group of Armenian Genocide survivors, Etchmiadzin, 1916
Yerevan History Museum Collection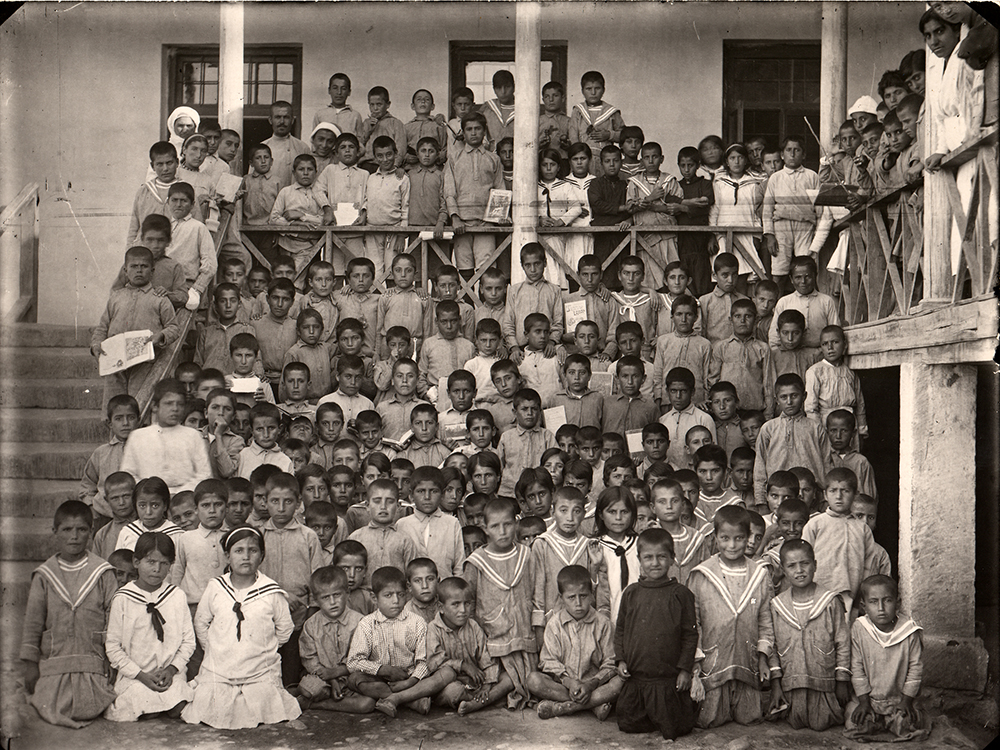 The children of Etchmiadzin orphanage, 1916
Yerevan History Museum Collection