News - Archives 2008
New revealed Italian documents on the Armenian genocide
---
Director of the AGMI met with the Armenian community in Paris
---
"Prior to the Auction of Souls"
A graphical novel about a survivor of the Armenian Genocide
---
"A people in Exile"
AGMI has released a new book on the Armenian Genocide
---
ARMENIAN GENOCIDE IS A HISTORICAL FACT
---
A wreath on behalf of the Swedish Government
---
New revealed original photo of the Armenian Genocide
---
Swiss court fines three Turks for Armenian Genocide denial
---
The RF president at Tsisernakaberd Memorial Complex
---
The Monument of Gratitude in Yerevan
---
An ecumenical ceremony of commemoration at Tsitsernakaberd
---
International Conference Dedicated to the 150th Anniversary of Johannes Lepsius
---
Armenian Sport in the Ottoman Empire
---
"One nation, one culture" in Tsisernakaberd
---
Yuri Barseghov (1925-2008): in memoriam
---
Call to recognize the Armenian Genocide
---
A Memorial Ceremony in Honor of the Norwegian Missionary and Armenia Advocate Bodil Biørn
---
Magnificent donation to AGMI
---
Students of University of Amsterdam in AGMI
---
Recognize the 1915 Genocide for what it is
---
The Congressman Adam Schiff in AGMI
---
Mesrop Center's "Summer Courses 2008" in AGMI
---
Vandals desecrated Armenian Genocide Khachkar in Budapest
---
Tribute at the Armenian Genocide Memorial
---
THE TURKISH WOMAN.
An incident from the Edesia (Urfa) massacre
---
Hasan Amca: "That is all right, but who killed hundred of thousands Armenians"
---
Memorial event dedicated to Swiss Missionary Jacob Kunzler
---
Press-conference on the activities of AGMI
---
"And Those Who Continued Living in Turkey after 1915"
---
Einar af Wirsen.The memories of a Swedish diplomat Einar af Wirsen on the Armenian Genocide
---
Eitan Belkind. "That's How It Was". The story of a Jewish eyewitness of the Armenian genocide
---
UN Human Rights Council adopts Armenian Resolution Prevention of Genocide
---
Knesset will hold a hearing on the recognition of the Armenian genocide
---
"Truthful and striking documentary on the Armenian Genocide"
---
21 MILLION DRAMS ALLOCATED FOR TRANSFORMATION OF ECOLOGICAL AREAS OF THE TSITSERNAKABERD
---
Israeli Genocide Scholars Responds to Reported Statements of Ambassador Gaby Levy Denying the Armenian Genocide
---
"Long life to the Armenian heroic nation!" Tarcisio Cardinal Bertone
---
The City Council of Stara Zagora recognizes the Armenian Genocide
---
City council of Bourgas adopts a special resolution on the recognition of the Armenian Genocide
---
Armenian Genocide monument in Cardiff desecrated
---
An exclusive and unpublished interview with Hrant Dink, October 2006
---
George Bush was reminded about Armenian Genocide
News of site
26.07.2008

Update site: The Armenian Genocide Museum-institute


VIRTUAL MUSEUM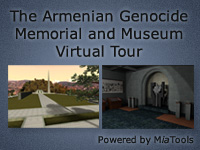 INTERNATIONAL CONFERENCE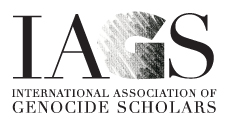 The Comparative Analysis of the 20th Century Genocides
International Association of Genocide Scholars
The twelfth meeting
8-12 July 2015, Yerevan

LEMKIN SCHOLARSHIP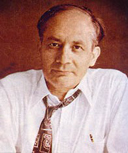 AGMI ANNOUNCES 2019
LEMKIN SCHOLARSHIP FOR FOREIGN STUDENTS
TUMANYAN 150
SPECIAL PROJECT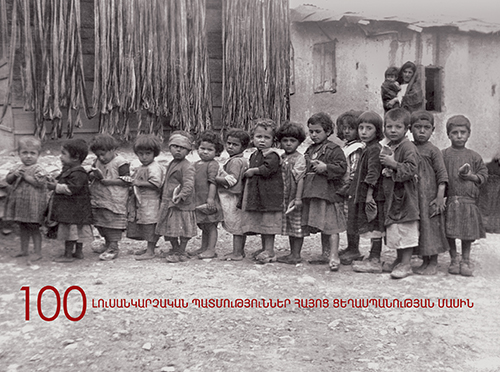 100 PHOTO STORIES ABOUT THE ARMENIAN GENOCIDE



TEMPORARY EXHIBITIONS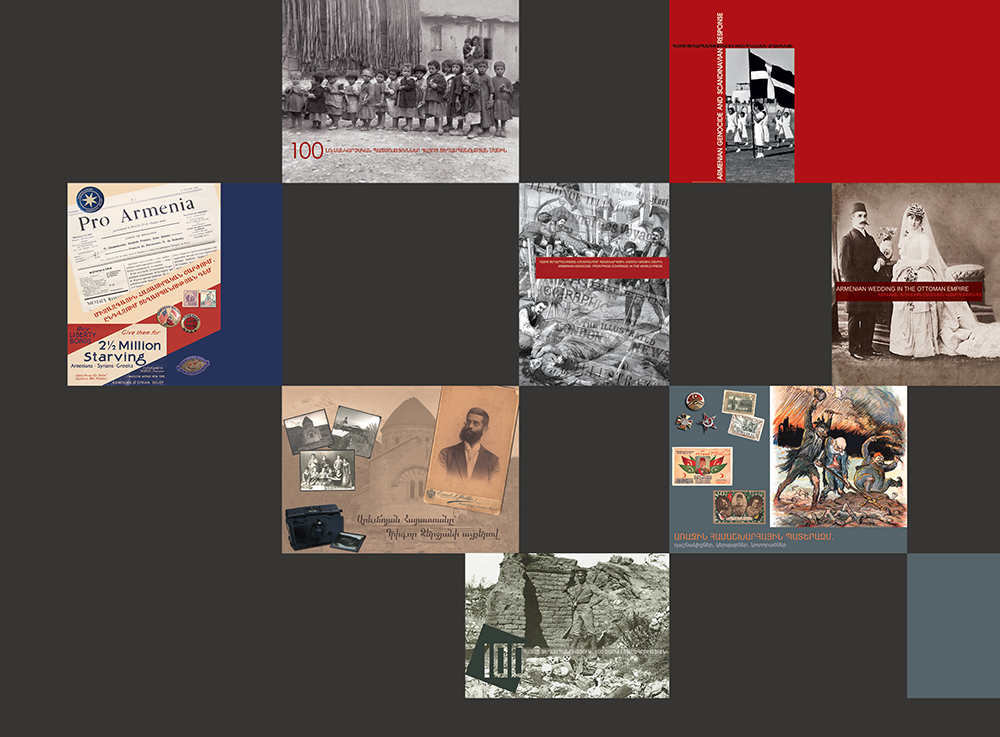 Temporary exhibitions dedicated to the Armenian Genocide

During 2015, within the framework of the events dedicated to the 100th anniversary of the Armenian Genocide, the AGMI plans to organize nearly twenty different multilingual exhibitions of new scientific scholarship using modern technologies and design in different countries simultaneously. There will be accompanying exhibition leaflets, catalogues and booklets in Armenian and foreign languages. In parallel, the AGMI plans to publish memoirs and monographs in Armenian and foreign languages.


REMEMBER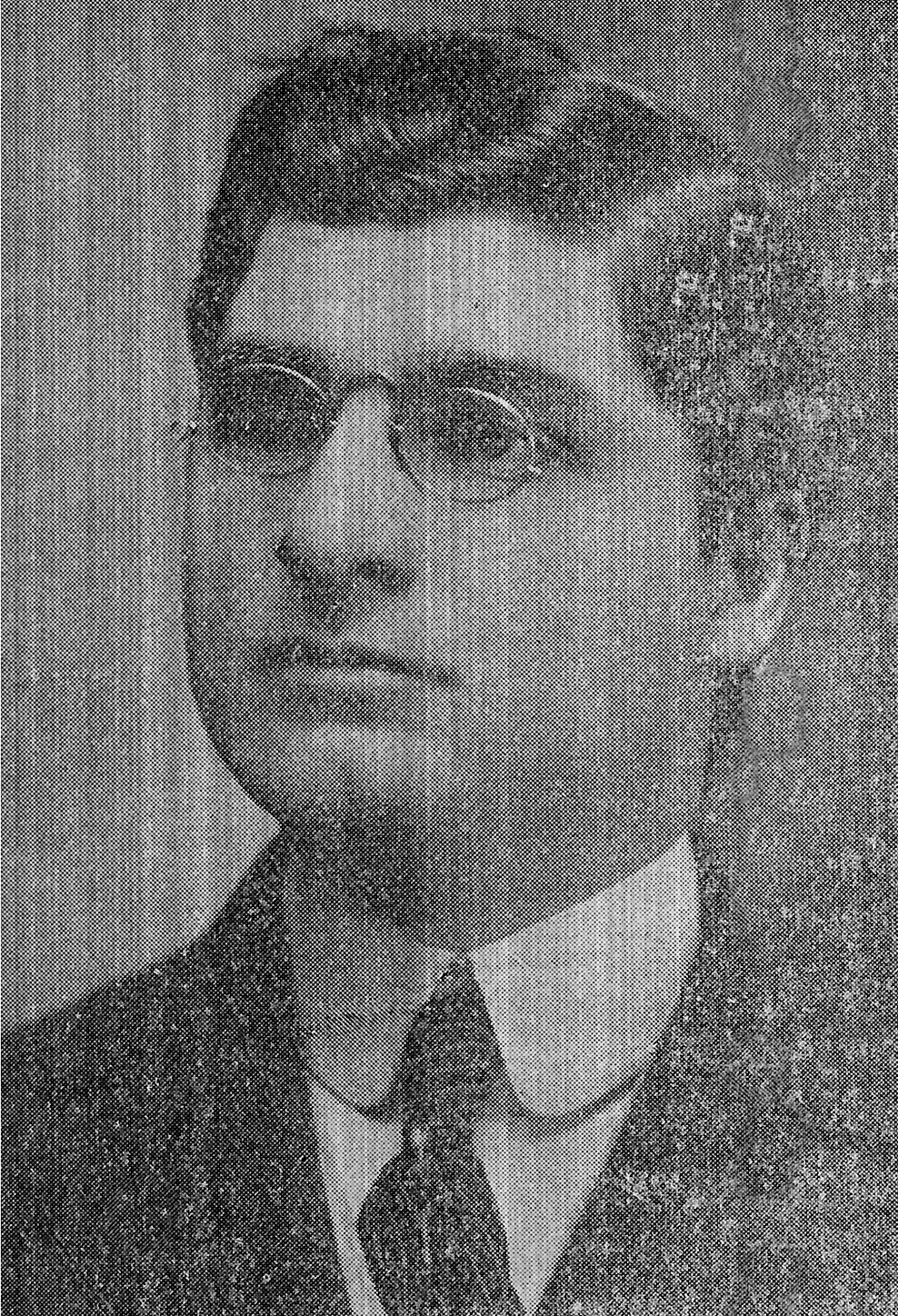 Mickayel Frenkulyan, had studied at the Oberlin college in USA. He was a professor at the American college of Sebastia. In 1915 he was arrested and killed. A victim of Armenian Genocide.

INTERNATIONAL JOURNAL OF ARMENIAN GENOCIDE STUDIES