THE SELF-DEFENSE BATTLE OF VAN – 100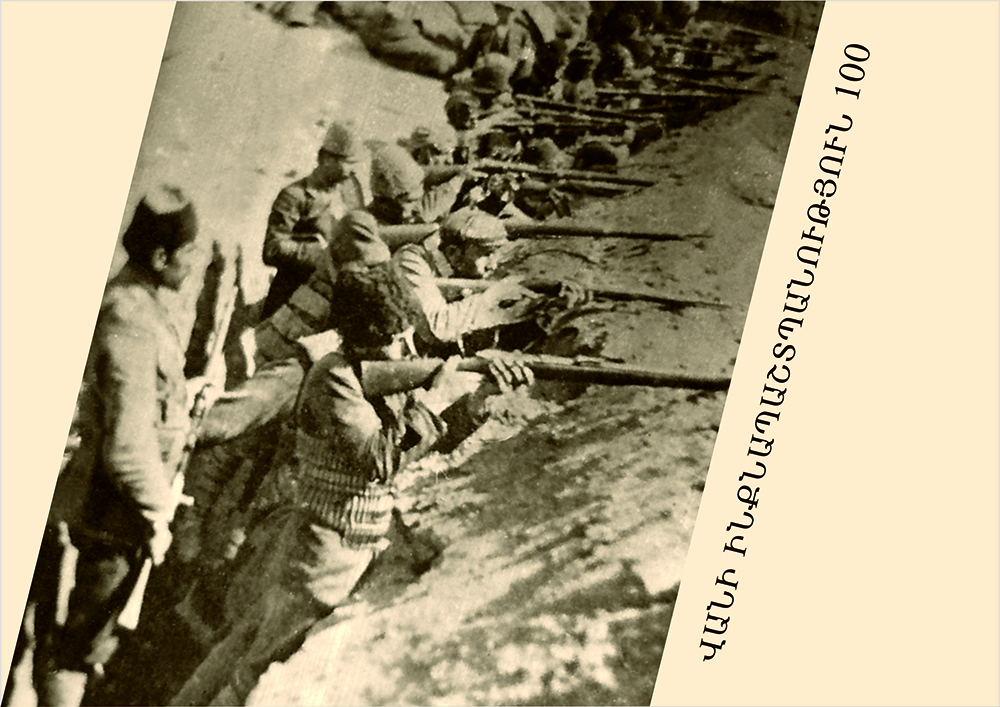 The wave of pogroms broke out in the vilayets of Western Armenia in the beginning of 1915 also reached the province of Van. Turkish troops defeated in the Caucasian Front (around 12,000), along with the Kurdish irregular squads and Circassian cavalrymen under the command of newly appointed governor Cevdet Bey started the massacres of the Armenian population, lootings and destructions. In a number of provinces (Shatakh, Hayots Tsor, Arjesh, Timar, Aljavaz, etc.) the Armenians appealed to self-defense carrying on persistent fights against the enemy.
Long and stubborn resistance was taking place in the city of Van, centre of the province; thousand of Armenians escaping from surrounding villages joined the 23 thousand Armenians living in the city. Soberly assessing the situation and avoiding the impending extermination local Armenian political parties headed by Aram Manukian, hold on a meeting and decided to turn on to self-defense.
A unit was established for managing the self-defense (Aram Manukian, Armenak Yekarian, Gabriel Semerjian, Kaydzak Arakel, Bulgarian Grigor (Kyozian), Hrand Galikian, Panos Terlemezian).
The main battles were carried out in two Armenian populated districts - Aygestan and Kaghakamej. On April 7, the first attack of the Turks was successfully pushed back. The Armenians set on fire the important strongholds and locations of the Turkish troops. Taking into account predominance number of the Turks, the military Council of Aygestan chose defense strategy. In the end of April the Turks switched to wide attack. The military positions, schools and churches of Aygestan were bombed. The Turks were using 400 bombs per day. Fierce battles with variable successes were taking place in different parts of Van in which so many Armenian teenagers, women and young girls were involved.
In late April, a severe shortage of food and ammunition was observed. The defenders of the city had sent messengers to the Russian troops several times asking for help. Consecutive Turkish attacks were combined with the mass massacres of the Armenian population in the city and surrounding villages, where the number of the victims reached 24,000, and more than 100 Armenian villages were looted and burned down.
The self-defense battle of Van ended with victory. On May 5, Armenian volunteer the horsemen entered the city headed by Khecho (Khachatur Amirian) and Dro (Drastamat Kanaian). On May 6, the Russian detachment also entered Van. Thanks to the military aid that reached the city the Turkish army appealed to flee. Van was liberated, and Aram Manukian was appointed as the governor of Van.
As a result of nearly one month of resistance the Armenians gave 350 victims, whereas the number of Turkish victims was about 1000.
The self-defense battle of Van is one of the brilliant chapters of the Armenians' liberation struggle. It enabled more than 150,000 Armenians to be saved from slaughter, serving as an exceptional example for the Armenians in the other regions.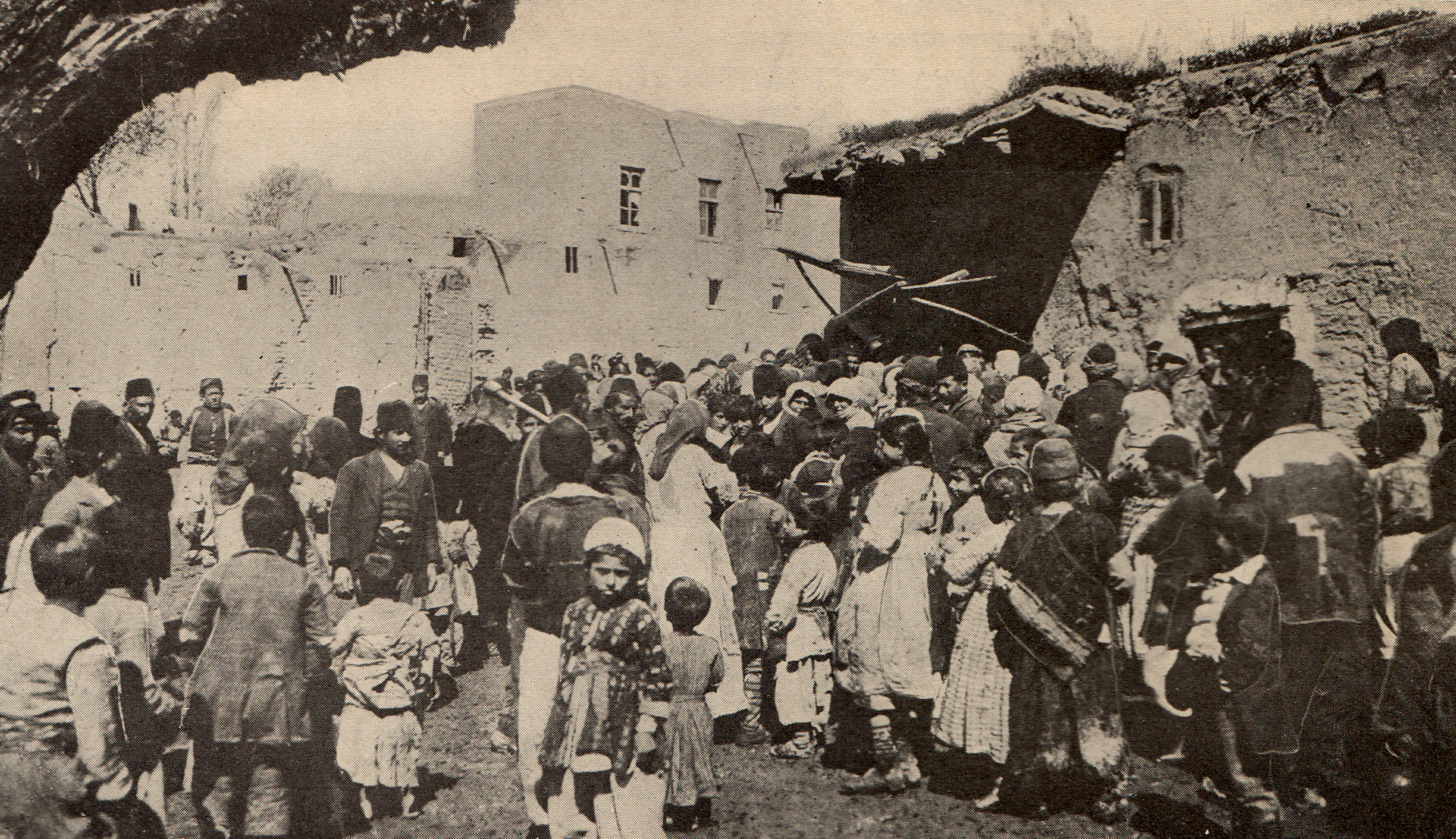 Armenians in Van gathered around the public bread-baking oven hoping to get some bread, surrounded by the Turkish soldiers; most of them were killed on deportation routs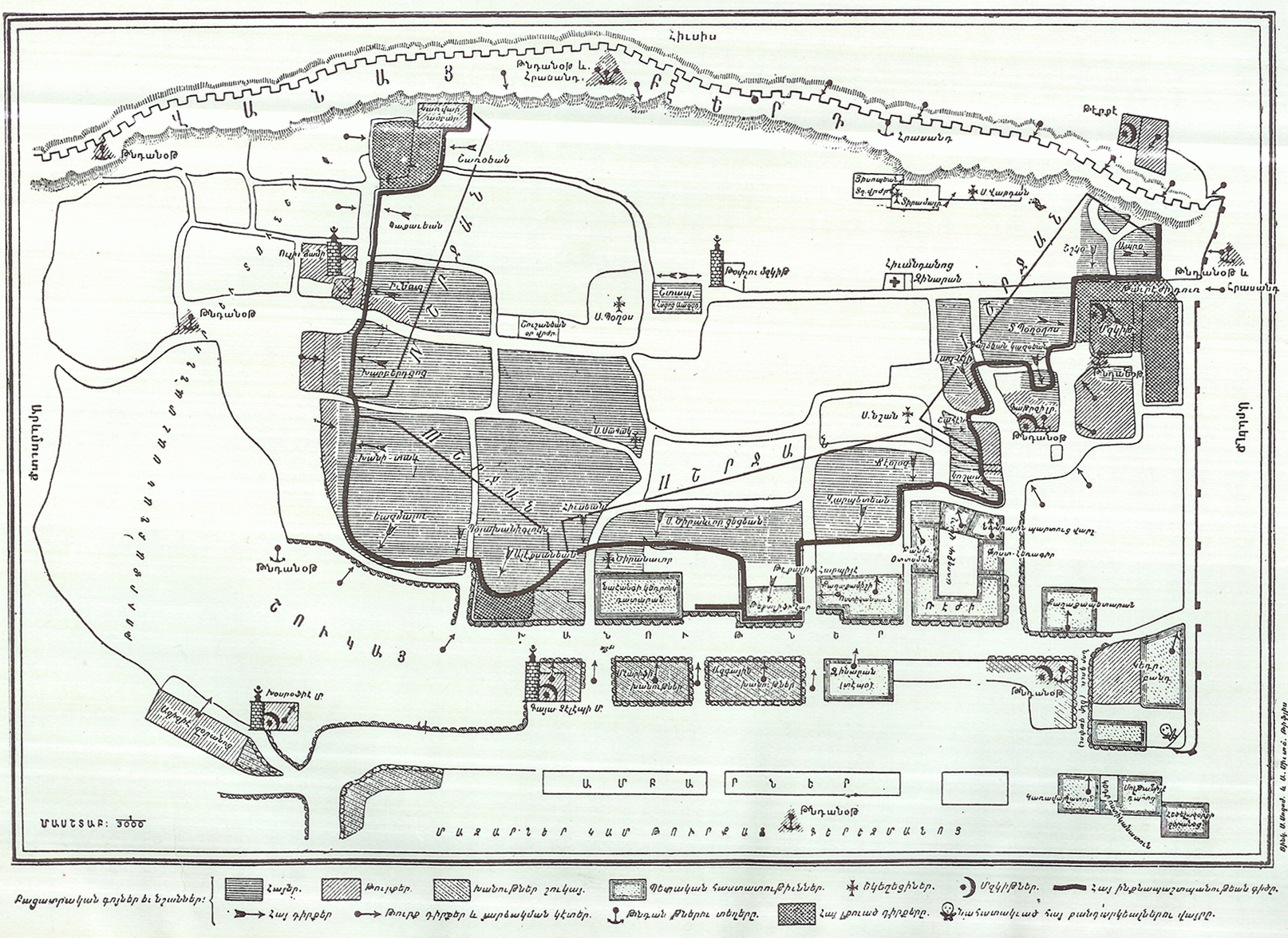 The map of self-defense battle in the city of Van, prepared by the military council of the region, 7-20 April 1915
Armenian fighters in the trench during the Van self-defense, April 1915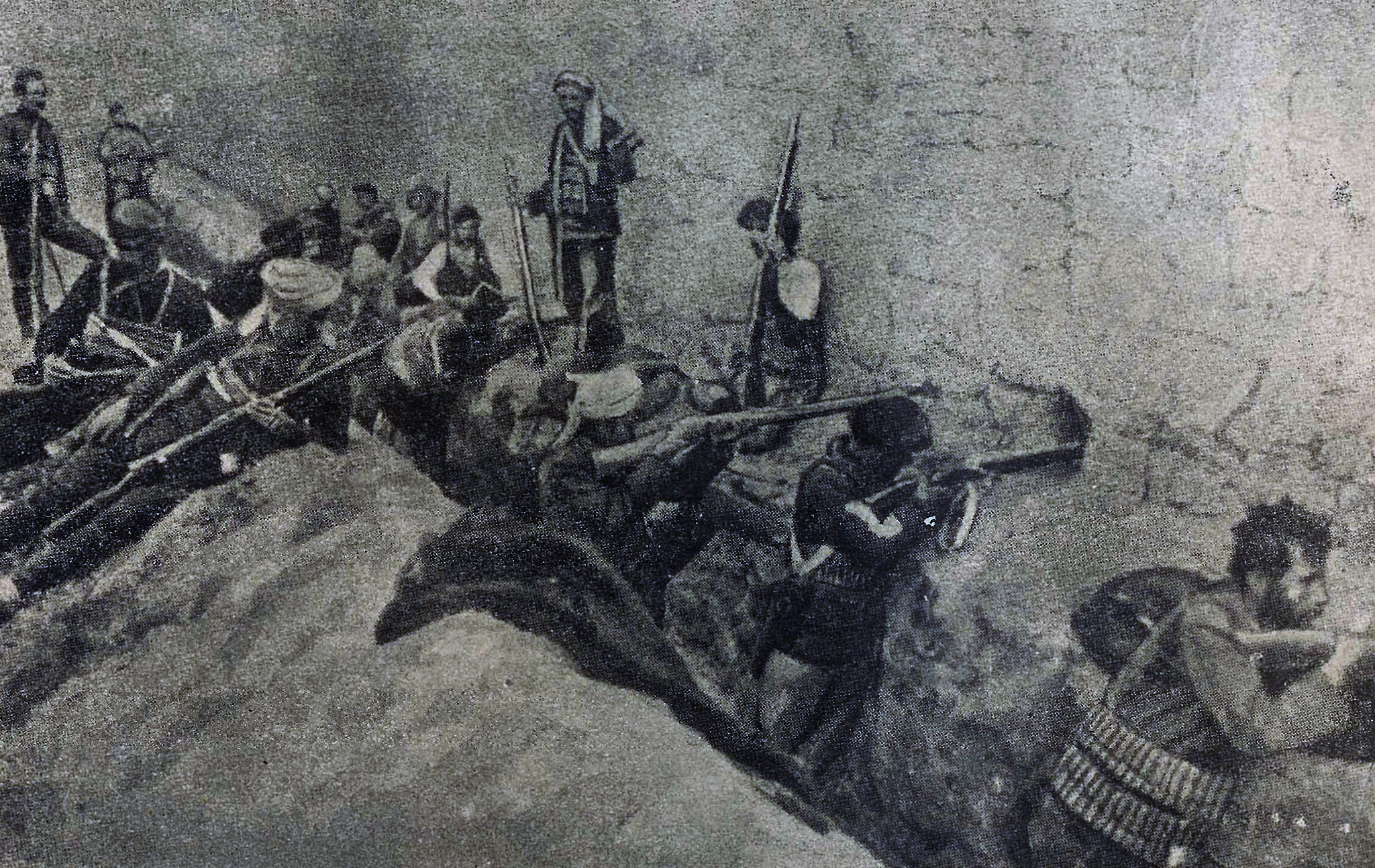 Armenian fighters in the trench during the Van self-defense, April 1915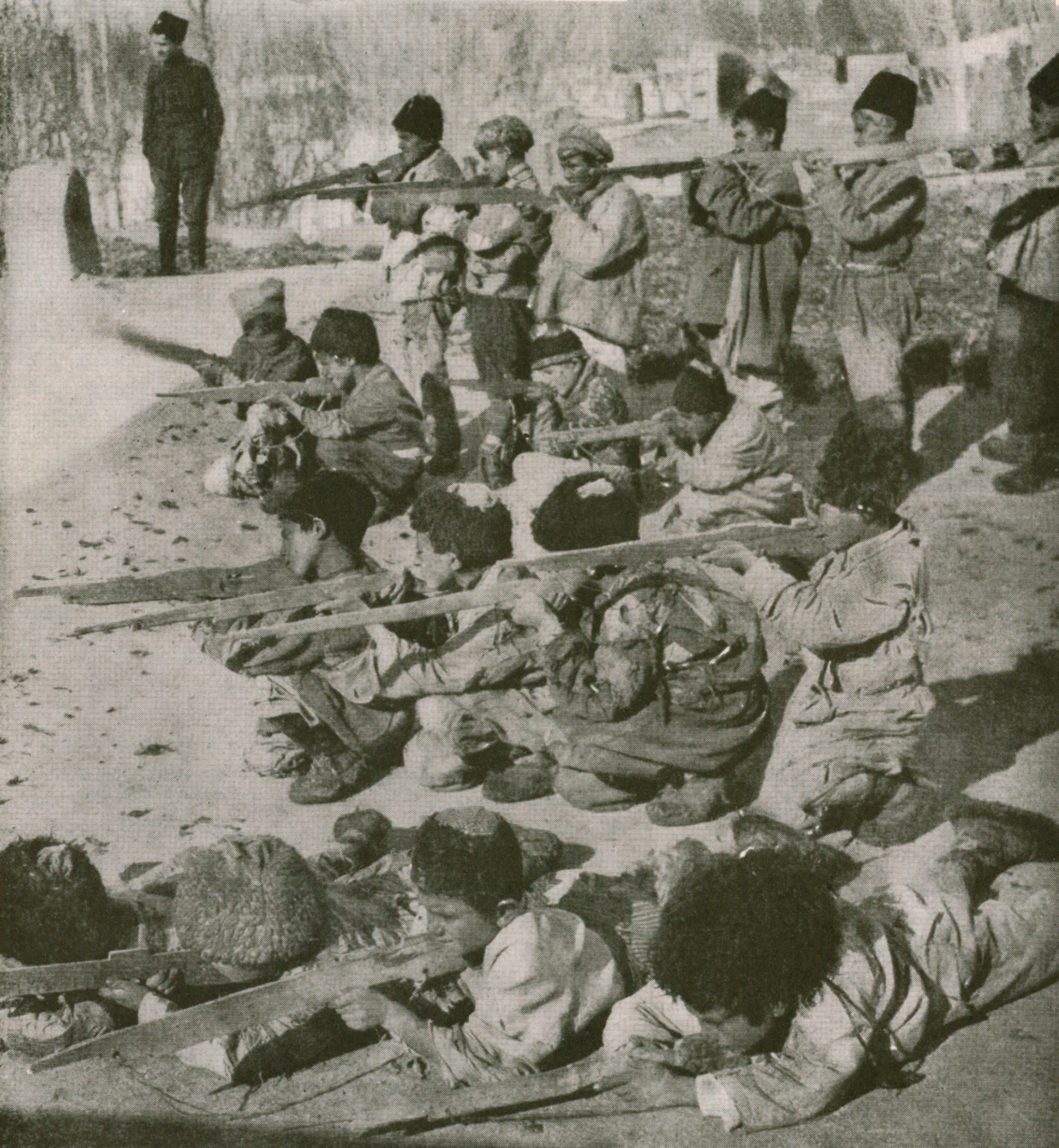 Armenian volunteer teenagers from Artamet (rural town in Van province)ready to fight. The photo was taken right after self-defense, 1915
"National Geographic", August 1919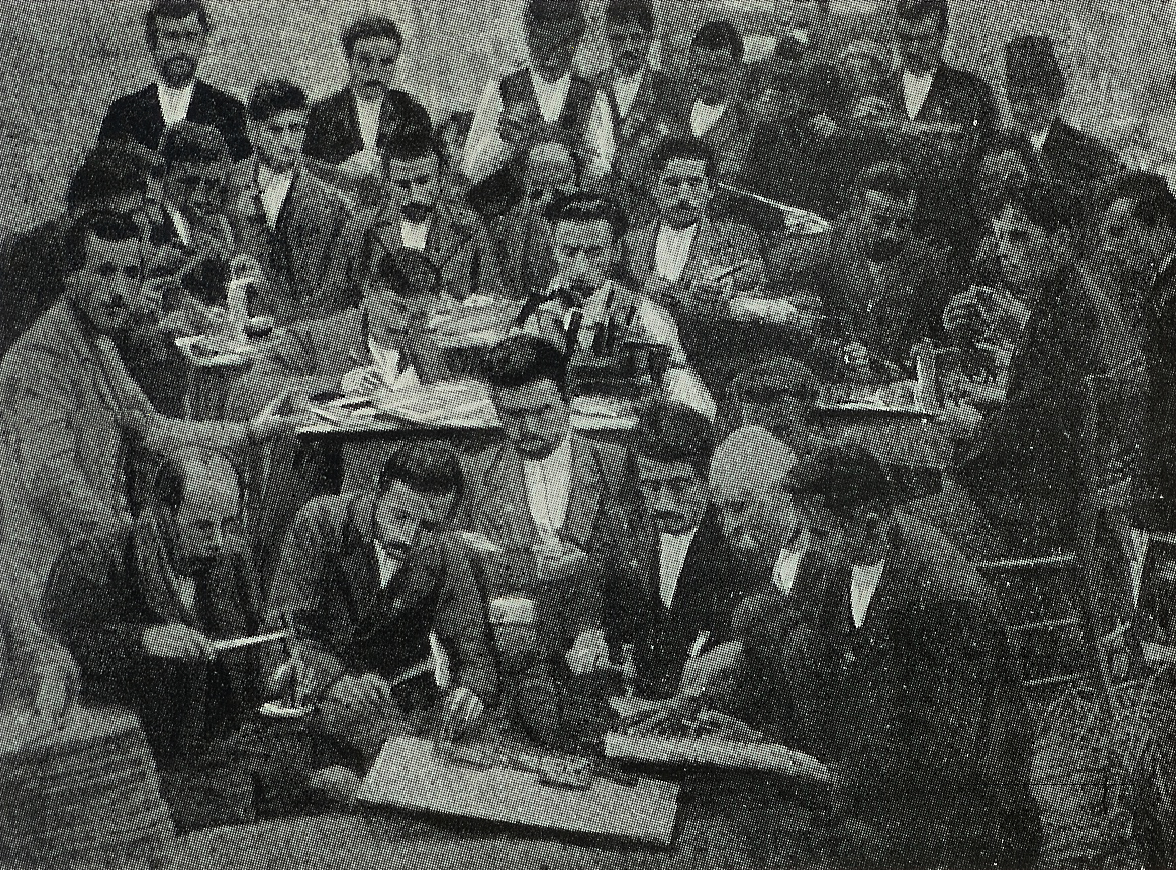 Armenian craftsmen from Van while preparing ammunition for the battle, April-May 1915

Panorama of the Armenian district in Van, 1900s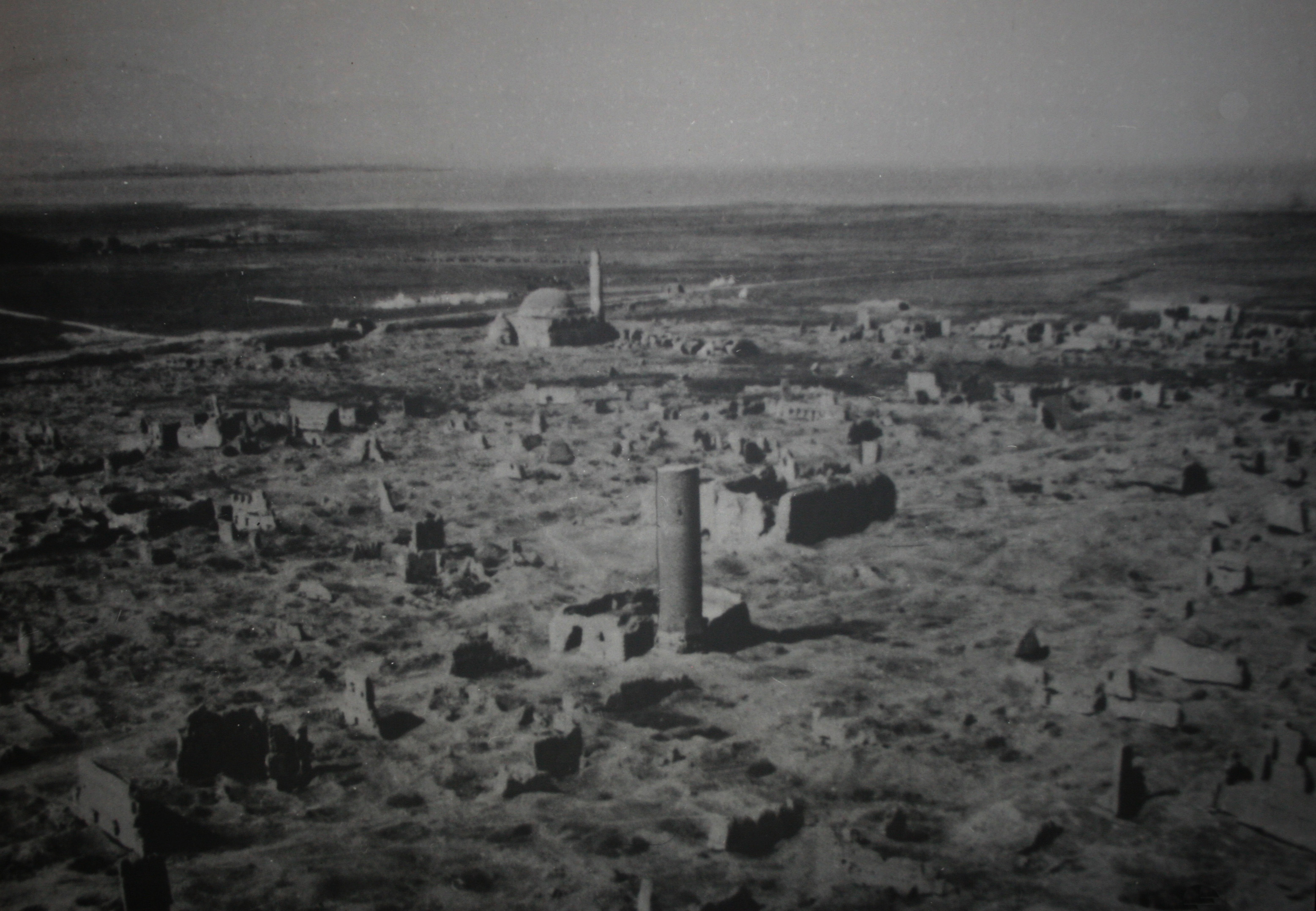 Van, Armenian district demolished by the Turkish soldiers, 1917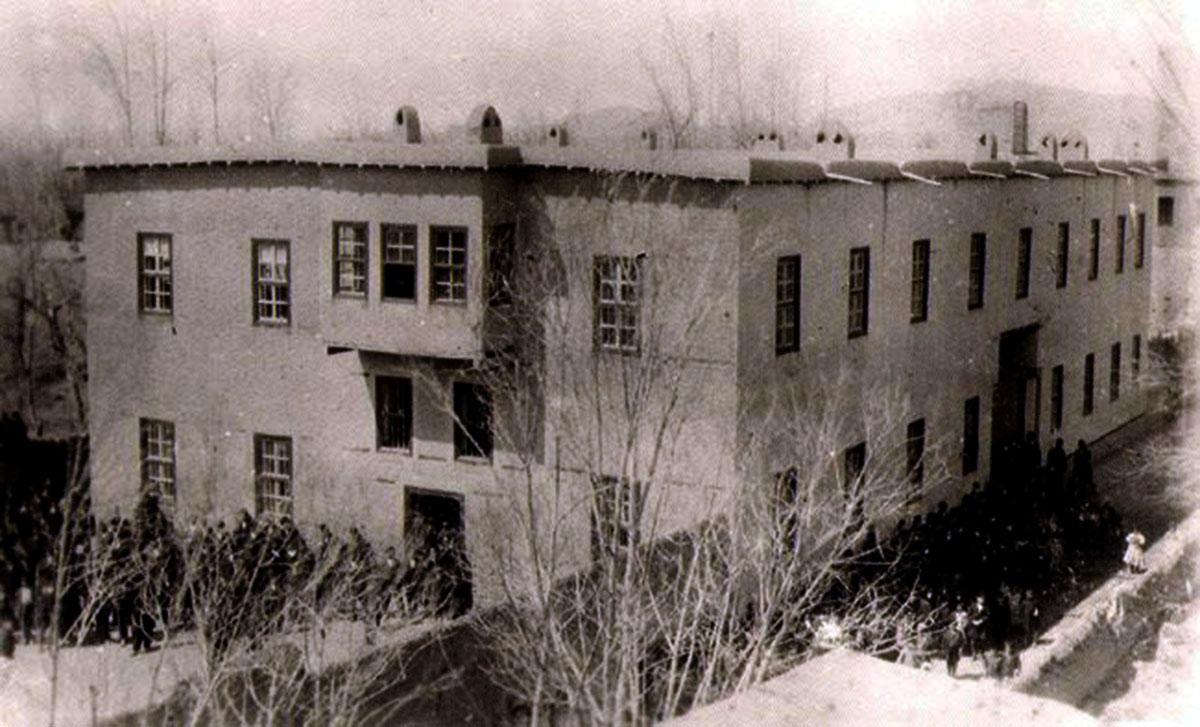 Yeramian high school in Van (1910s). It was totally destroyed after the Armenian Genocide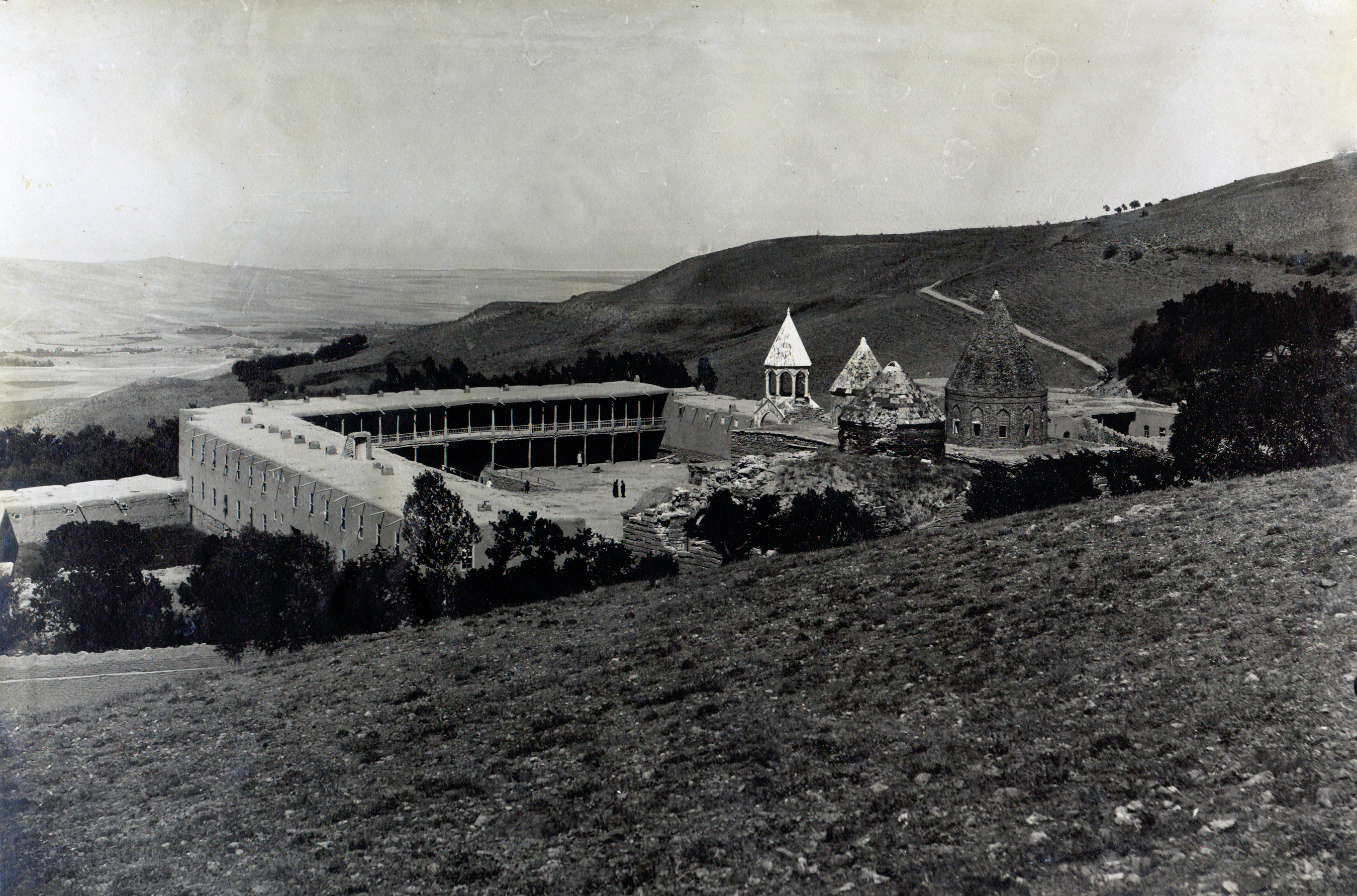 Van, Varagavank (V-XIX centuries), from southeast, 1900s
Van, ruins of Varagavank, 1917
Photo by Vardan Mokatsyan
Van, Varagavank (V-XIX centuries), from the northwest, 1900s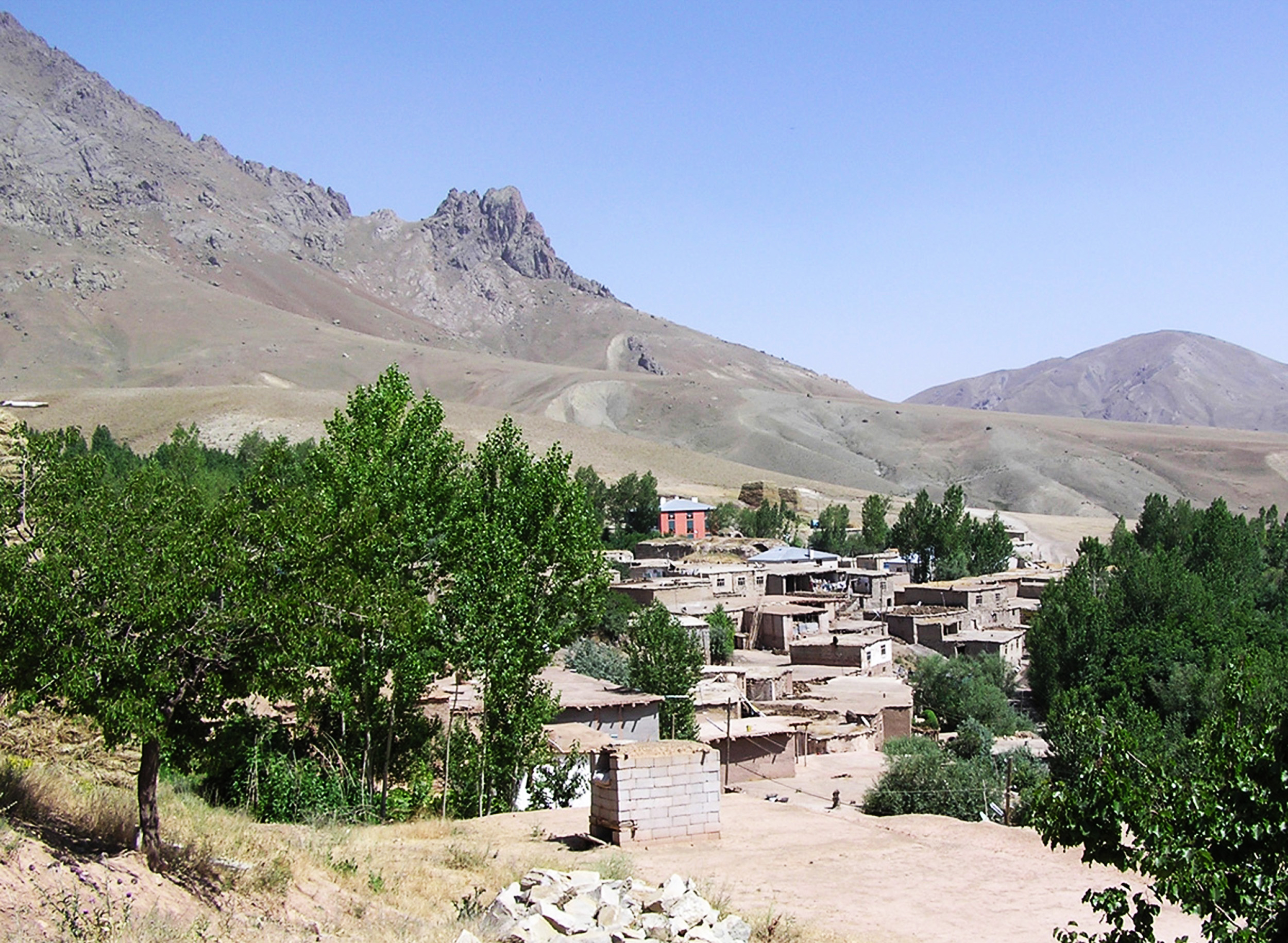 Van, Kurdish village of Bakrachali built on the location of Varagavank, 2005