15.03.2021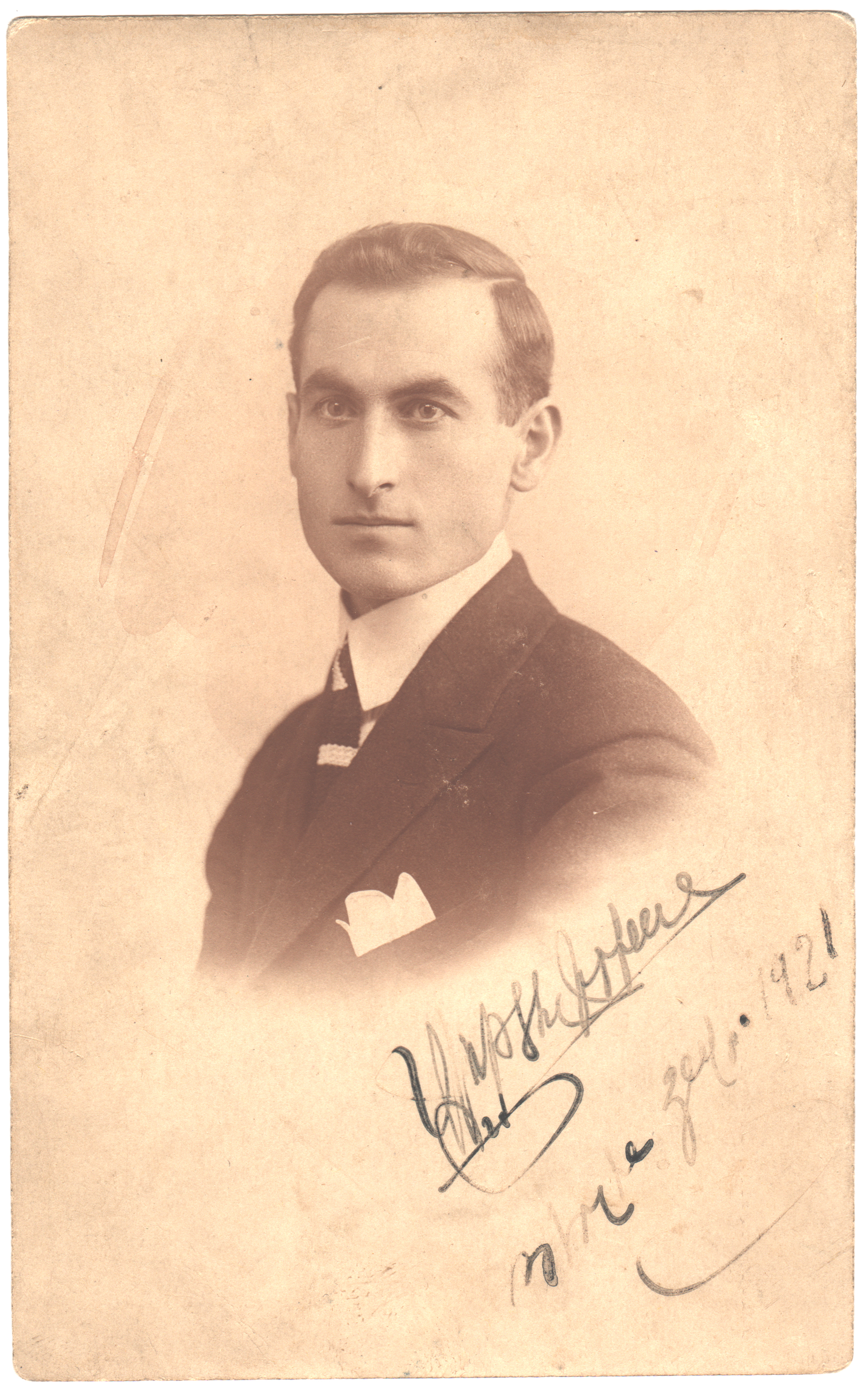 "Soghomon Tehliryan himself is only a symbol,
a particle, in which the pain of the despised race is concentrated,
who is seeking revenge in desperate self-defense."

Armin Theophil Wegner



Soghomon Tehliryan was born on April 2, 1896 in the Province of Yerznka (Erzinjan), to the family of Khachatur and Hnazand Tehliryan and was the youngest of four brothers. After studying in his homeland, Soghomon left for Europe to obtain his higher education in Germany.
He was in Serbia, where his father and uncle were staying, when World War I broke out. He went to Tbilisi at the beginning of 1915 with a group of young Armenians living in the Balkans and joined the 1st volunteer unit commanded by General Andranik. In June 1915, Tehliryan entered Van with the Armenian volunteer unit in which he was serving, witnessing the deportation of the local Armenians.
The massacres and deportation of the Armenian population of Yerznka (Erzinjan) began at the beginning of July 1915. Only Armenuhi, his elder brother Misak's daughter, survived from the 85-member Tehliryan family and was later found among the Kurds. (Soghomon's father Khachatur, brothers Misak, Sedrak and his uncle Oskian who were working in Serbia at that time also survived.
Soghomon went to Yerznka (Erzinjan) in 1916, then was occupied by Russian, with the hope that he would find the missing members of his family. He found his father's house in the ruins of a once Armenian-populated city with great difficulty. He suffered a deep mental shock and fainted in the ruined, empty house. This was the second epilepsy attack he suffered; he was later diagnosed with the illness during his trial (he fainted for the first in Yerevan in July 1915). While he was in the town, he carried out an important mission to find homeless and orphaned children hiding in lonely places, such as caves, forests, abandoned and ruined houses and handed them over to various orphanages.
He soon joined Murad of Sebastia's group in Yerznka and participated in various military operations on the Caucasian front. Tehliryan was wounded near Sarighamish on April 6, 1918 and was taken to Tbilisi.
He arrived in Constantinople in 1918 to locate the traitor Harutyun Mkrtchyan, who had created the infamous "black list" at Talaat's order; the Armenian political and cultural elite of Constantinople listed on it was exiled on 24 April 1915. Tehliryan found and shot the Armenian traitor in Constantinople in February 1919.
The 9th ARF General Assembly, held in Yerevan in the autumn of 1919 decided, in strict secrecy, to execute the Young Turk criminals who organized the deportation and massacres of Armenians and who had escaped from Turkey and the Turkish courts. 41 people were selected as targets; Talaat was first on the list. The latter had already been sentenced to death in absentia in his homeland.
At the end of that year, Soghomon traveled to the United States, where he met the famous politician Armen Garo (Garegin Pastrmajyan) and became involved in what was later called operation "Nemesis," after the Greek goddess of revenge.
Soghomon Tehliryan killed Talaat, the former Minister of Interior of Turkey, in Berlin on March 15, 1921. The latter, changing his appearance and personal details, had moved secretly to Germany (Talaat lived in Berlin under the name of Ali Salih). Talaat was buried only on the 5th day after his death, as the new Turkish authorities wouldn't allow him to be buried in his homeland. The Germans, Turkey's former allies, organized Talaat's grand funeral that took place in Berlin with many wreaths, Turks attending from different countries, anti-Armenian speeches and appeals… Talaat's ashes were solemnly moved to Istanbul by Hitler's order in 1943.
In his memoirs, Soghomon Tehliryan wrote:
I drew level with him on the opposite pavement, moving with quick steps. I crossed the road to the same side he was walking on. We approached each other. He walked on, nonchalantly swinging his cane. With only a short distance remaining, I became amazingly calm. Talaat looked at me sharply as I reached him, with the fear of death shining in his eyes. His last step was unstable. He leaned over slightly to avoid me, but I immediately pulled out my gun and shot him in the head….


The Armenian avenger was arrested by the German police and put on trial. During the trial (June 2/3, 1921, Berlin), Liman von Sanders, a high-ranking German officer, Johannes Lepsius, Armenophil and a well-known public figure, as well as Armenians who survived the Genocide, all testified in court. Tehliryan was defended by the renowned lawyers Adolf von Gordon, a confidential legal adviser, another legal adviser named Johannes Werthauer and Niemeyer, a professor of law at Kiel University. His lawyers used original telegrams to prove Talaat's crime, in which the former Minister of Interior of Turkey gave orders for the extermination and deportation of Armenians. Due to the facts and testimonies presented, Soghomon Tehliryan was acquitted by the German court in Berlin on June 3, 1921. According to A. Wegner, a German humanist, in Tehliryan's case, "not the killer, but the killer was guilty."
Tehliryan's trial received quite a large social-political reaction; it was widely covered by the European, American and Armenian press of the time, as well as by German and Turkish journalists.
Tehliryan's trial played a pivotal role in the life of Raphael Lemkin, a young Jewish lawyer. Years later, already an experienced lawyer, he coined the term "genocide" and the newly formed United Nations General Assembly adopted the Convention on the Prevention and Punishment of the Crime of Genocide in 1948 through his direct efforts.
Soghomon Tehliryan settled in Belgrade (Serbia) after the trial under the name Soghomon Melikyan. He then lived in Casablanca (Morocco) from 1950-1955, moving to Paris, where he lived in 1955-1957. He finally moved, in 1957, to San Francisco (USA), where he died on May 23, 1960. He was buried in Fresno.
Gohar Khanumyan
Head of Archives, AGMI Researcher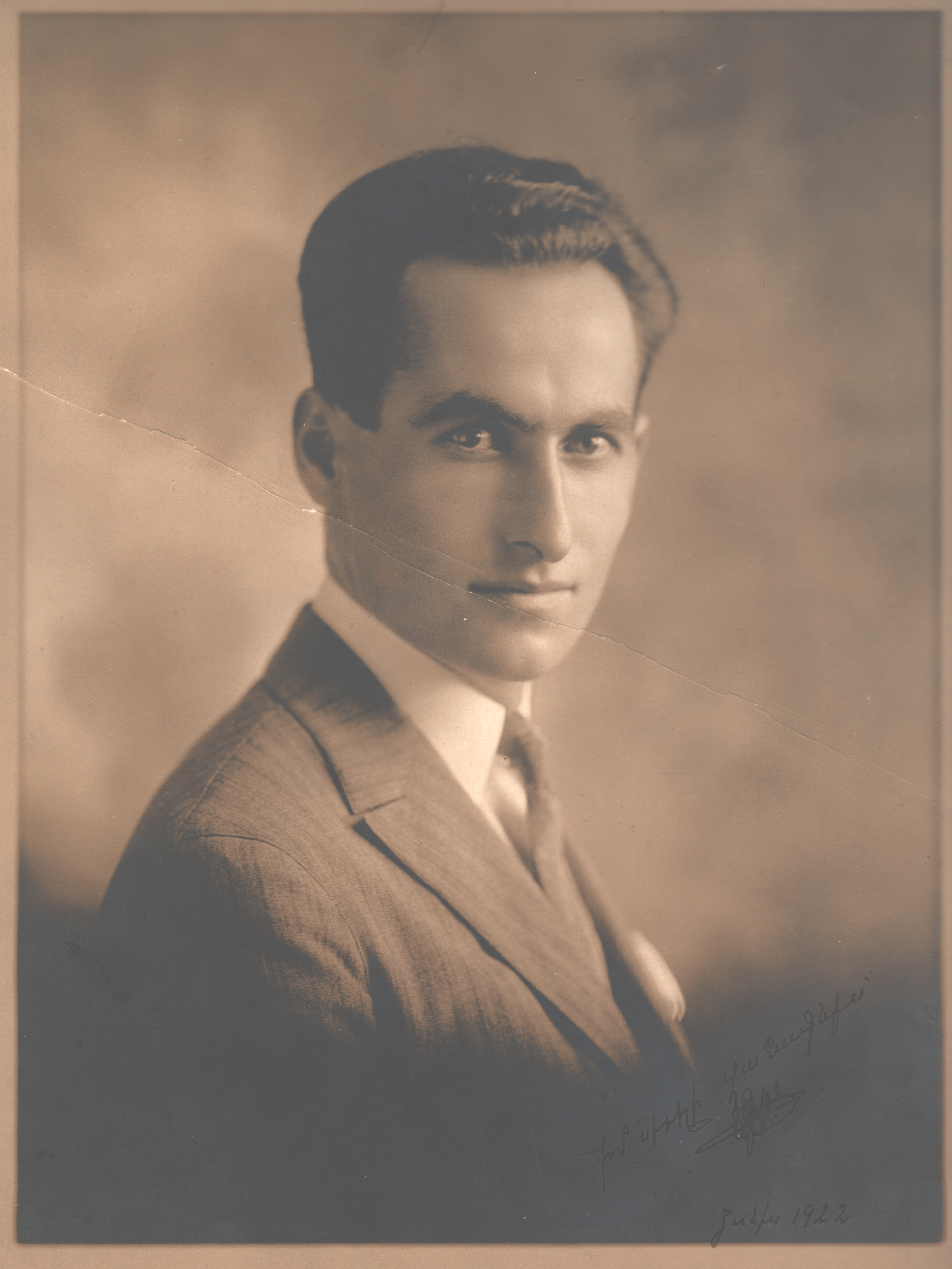 Soghomon Tehliryan, June 1922
Photo from Ara Oskanyan's family archive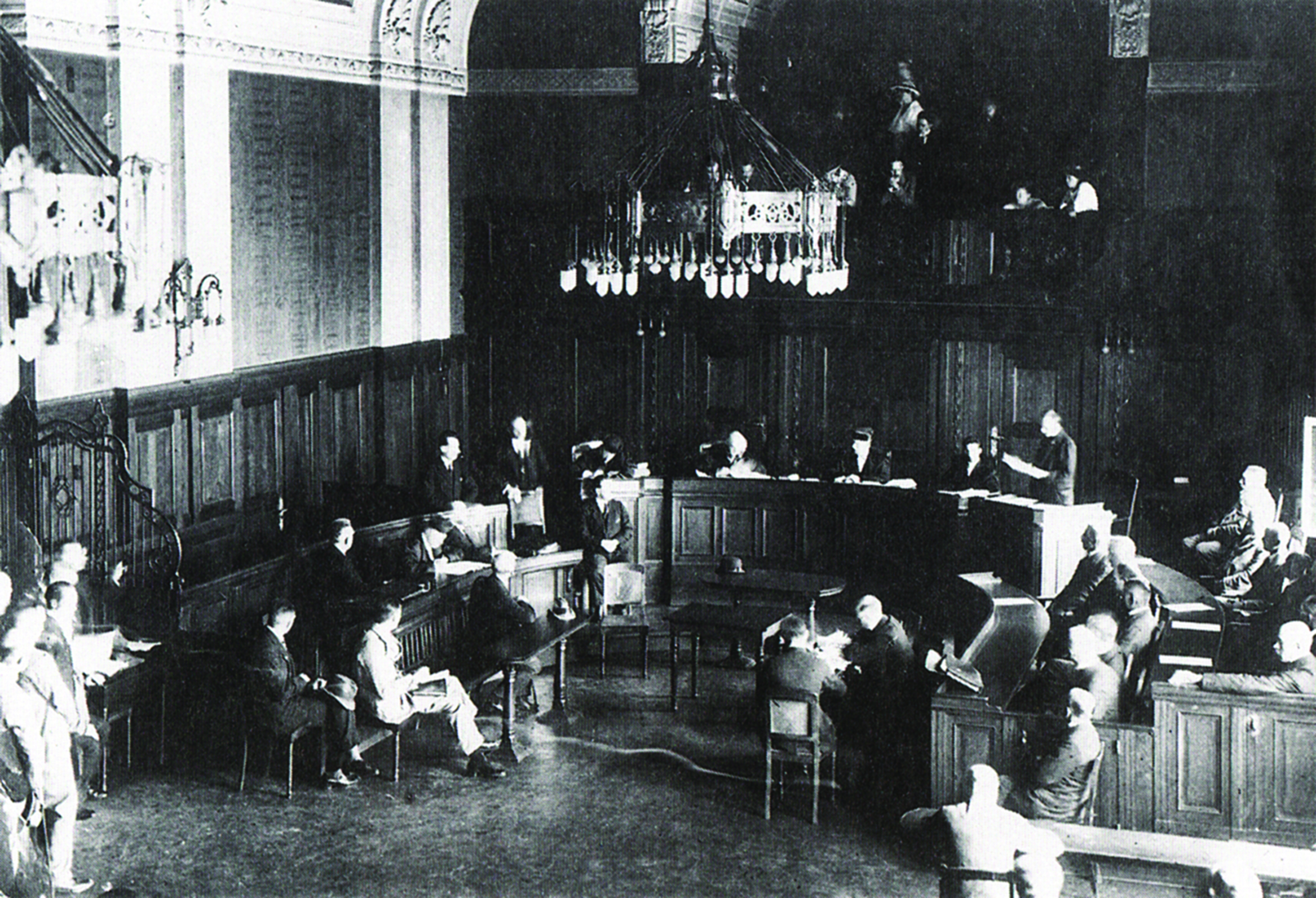 The trial of Soghomon Tehliryan, 1921
(Soghomon Tehliryan, Memoirs (Intimidation of Talaat), written by Vahan Minakhorian, Cairo, 1953)
4. Talaat Pasha, Minister of Interior of Turkey, postcard AGMI collection